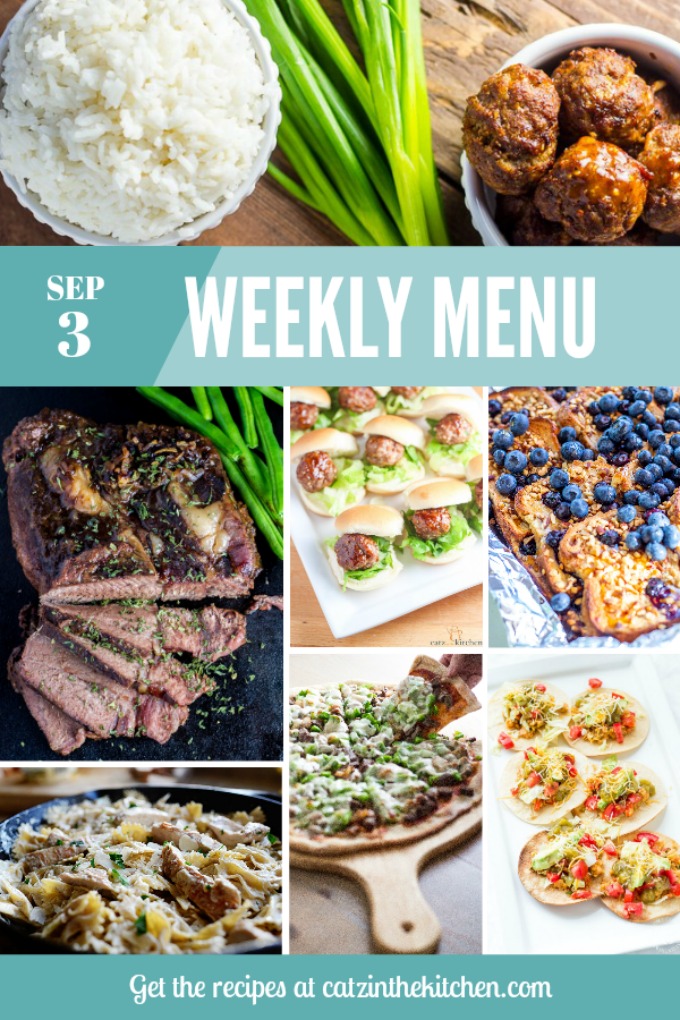 Um, September is here and I'm all kinds of not ready at all. In fact, leading up to this week, I kept forgetting that Josh wasn't working on Labor Day and that Grace had school starting this week! Now, it's actually here and I still feel like I'm trying to convince myself that September is here and kids are starting school this week.
Also, can we just talk about how it's starting to feel like fall in my little corner of the world? I don't know what the weather is like where you live, but here, it's dropped to the 60's and 70's generally, and there is a definite crispness to the air with that distinct autumn aroma.
I actually wore long sleeves and jeans over the weekend and it just felt wrong. I know the first day of fall is technically still a few weeks away, but am I the only one who feels like fall always hits the same time as back to school? Seems coordinated…
You might notice this week that the meals are a bit, well, softer. I try to be a little attentive to how Grace feels after getting her braces tightened. Her mouth is just a bit tender after that appointment and she enjoys food so much that I tried to include some of her favorites, but ones she could easily cut with a fork or chew.
If you've got kids with braces, we do have a lot of recipes that are sensitive to that issue!
I'm going to be working on my first "pumpkin" recipe of the season this week – something soft for Grace, but full of flavor. Usually I'm baking pumpkin desserts up in advance to September, but these two past years, I just couldn't do it. Last year, because…I was so pregnant!
I'll leave you with some Pumpkin Inspo from Pinterest in case you're already itching for it. I hope everyone's kids had a great first week back at school and a relaxing Labor Day, too!