Looking for a delectable way to close out summer? We recommend indulging in delicious Oregon berries and whipping up some blackberry lemonade ice cream!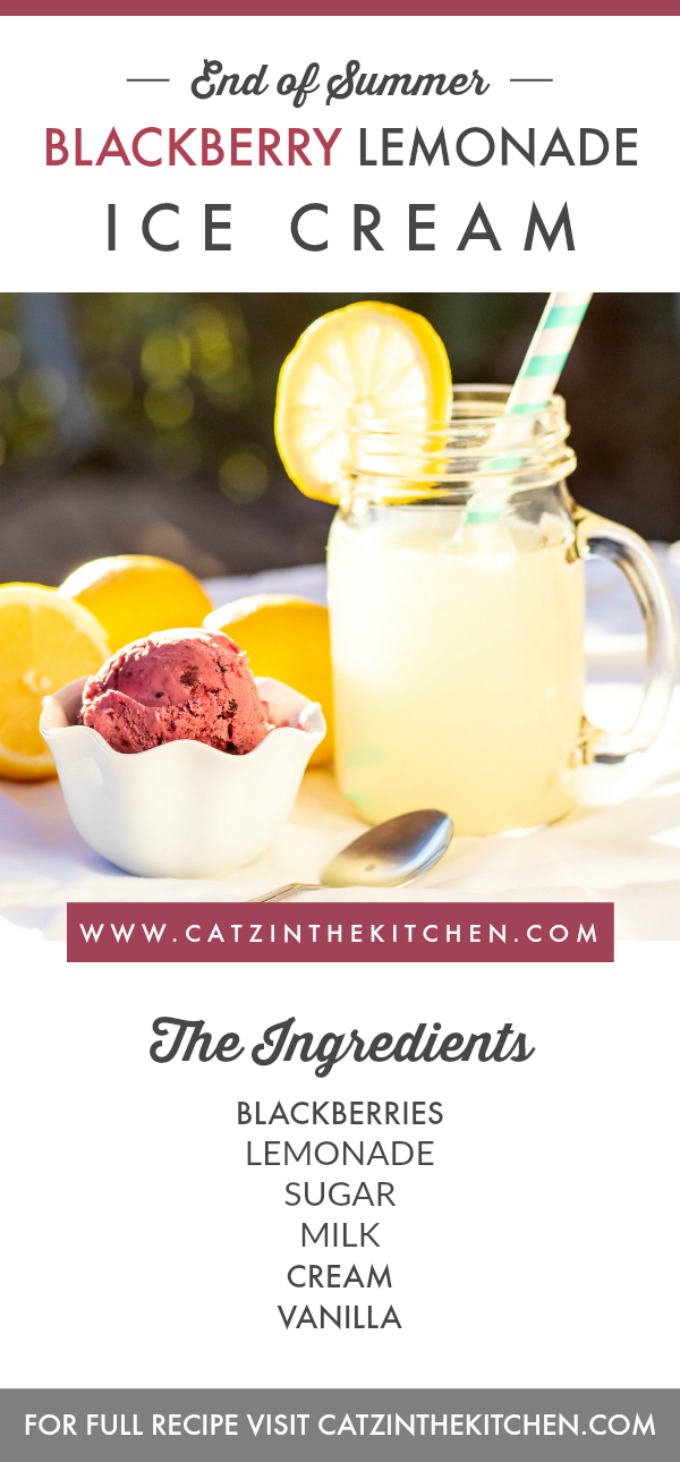 We're slowly (and sadly) acknowledging that our summer is drawing to a close here in the Pacific Northwest. It's not over yet – the forecast still has a number of days in the 80's, I'm wearing shorts as I type this, and we're still spending evenings out on the patio as often as possible. But…the reality is that the kids are going back to school, the nights are getting cooler, and the first official day of fall is a short three weeks away. So, from a foodie standpoint, we're ticking off a number of food-related activities we want to enjoy as much as we can before the rain and colder temperatures drive us back indoors. Lots of grilling is high on the list, as you can probably guess, but so is homemade ice cream!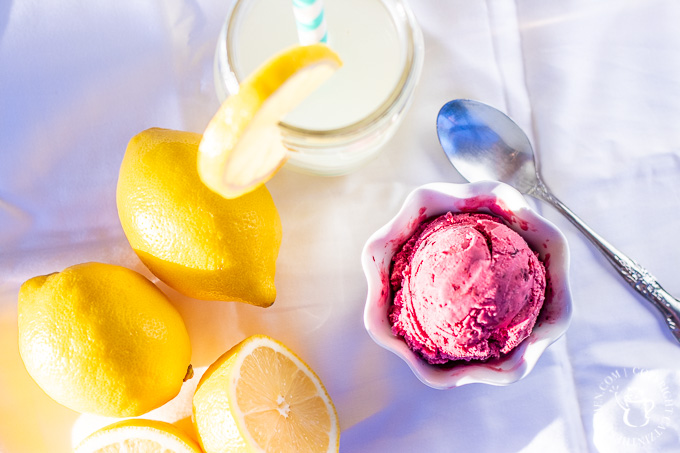 We've always wished we made more homemade ice cream than we typically do, if that makes sense. It's really easy, and it's incredibly, well, addicting. Especially if you eat it right out of the ice cream maker. My goodness. And if you don't have any ice cream maker at home for some reason…add one to your wish list. They are fun and CHEAP. Cuisinart makes several models (of which we have two), and the base one, which is wonderful and simple, has been known to go on sale for as little as $25. Just grab one. The reality is that the local ice cream is SO GOOD (is this a "problem" everywhere?!), that between Tillamook, Umpqua, Salt & Straw, and others, it can be hard to work up the motivation to make your own!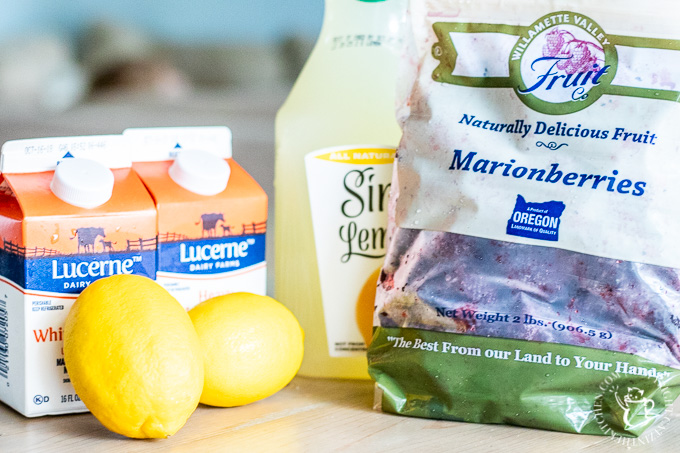 If you've been reading Catz for awhile, you know we like to work with our friends at the Oregon Raspberry & Blackberry Commission when we get the chance. It's not a paid sponsorship (though they do help out with ingredients), but we love our local berries. Chels and I both grew up eating wild blackberries, well, pretty much everywhere, and we love to take the kids out berry-picking when the opportunity arises. The great thing, though, is that we get them all year round – fresh during the summer, and flash-frozen during the winter. The berry recipe section in the Catz recipe archive is one of our deeper ones (44 posts!), and we've done a number of fun partnerships with the ORBC at this point as well. Check them out!
For this recipe, we went with marionberries (a variety of blackberry) from the Willamette Valley Fruit Company, a local berry producer located about 20 miles south of our town. It's incredible to have berries of this quality grown so nearby, but the more incredible thing is that we didn't have to go there to get them – they were available in the freezer aisle at our local grocery store! The recipe itself is SIMPLE! Got cream, milk, sugar, and vanilla? Add some blackberries and lemonade and you're ready to roll. I wouldn't go so far as to say it's healthy (it's not), but this is one of those once-a-summer treats, right?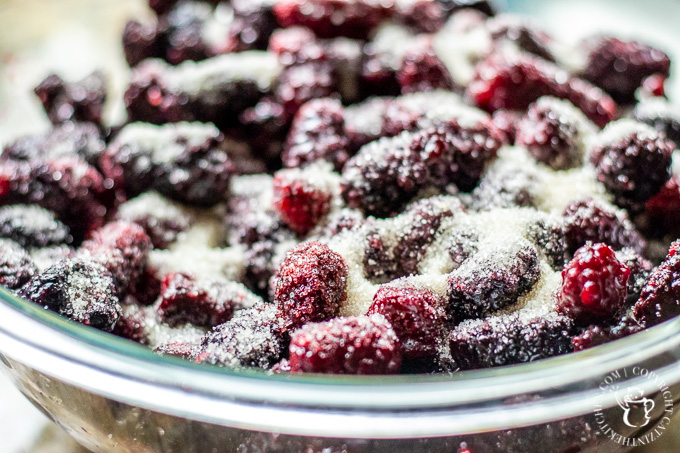 Making this ice cream requires some really refined skills. You know, things like mashing up sugary berries, whisking milk, and trying not to eat the ice cream while it's mixing. That last one definitely takes the most expertise. I kid, of course – this is about as easy as it gets. Like we usually say, get the kids involved!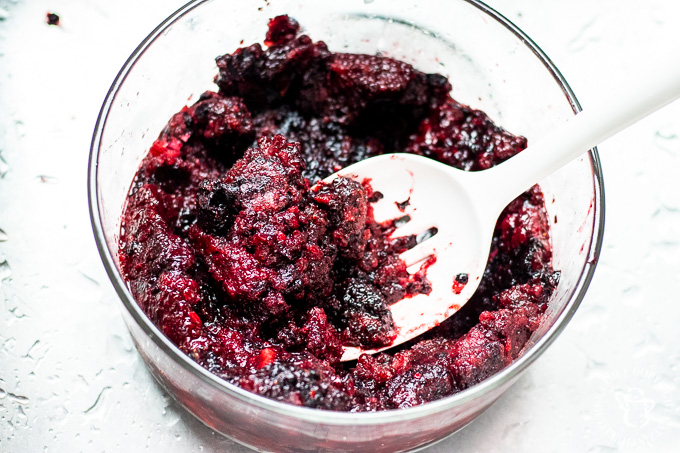 Truthfully, I think it's little Miss Ruby who had the most trouble staying away. Anyone who happened to be carrying her around and walking near the ice cream maker would suddenly find themselves having to hold on tight as she lunged for the open top of the machine, dunking her chubby little fingers into the swirling creaminess. She would then lick her hand and let out a long, supremely adorable, "YUMMMMM…"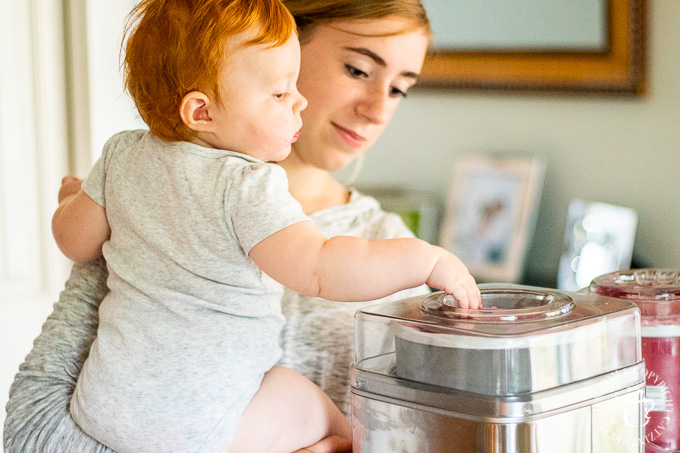 Making this with the ingredients we recommend below makes A LOT of ice cream, and I'd recommend doing it in at least two batches. While we were experimenting and recipe testing, ended up with a couple of different results – an initial batch with additional berries mixed in at the end, and a "left over" batch from the settled bottom of the mixing bowl without more berries mixed in at the end. Both versions were delicious, and we were happy with both results.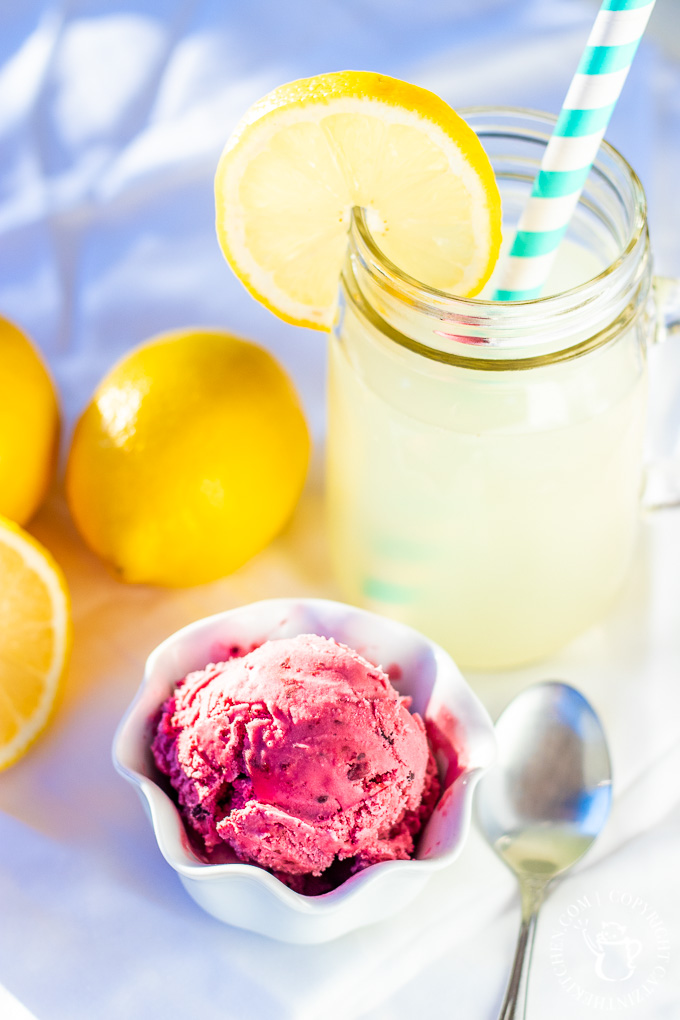 For those of you who want to tailor to certain tastes, I would say that the version with berries mixed in was predictably more berry-forward and slightly chunkier, while the version without the additional berries was a little creamier. So do what you prefer (or do what we did and do both). And, of course, if you only want one batch of ice cream (because you're crazy…), feel free to halve the ingredients below (great thing about frozen berries – save for later whatever you don't use). Enjoy!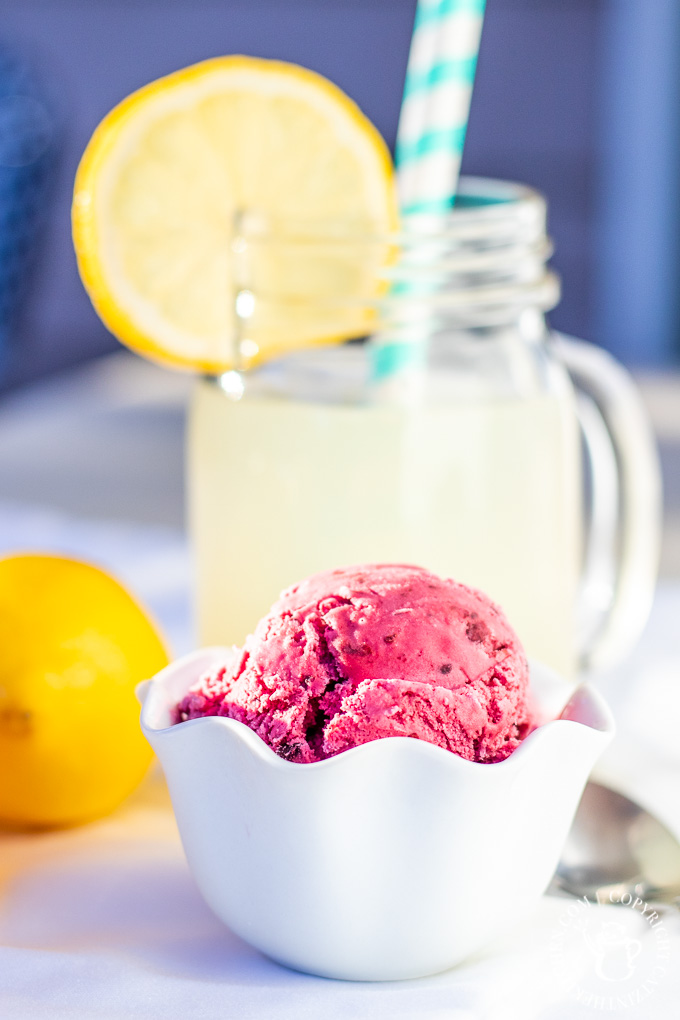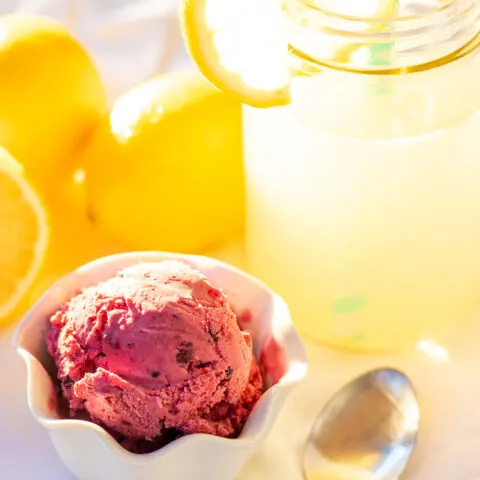 End-of-Summer Blackberry Lemonade Ice Cream
Inactive Time:
20 minutes
Looking for a delectable way to close out summer? We recommend indulging in delicious Oregon berries and whipping up some blackberry lemonade ice cream!
Ingredients
2 lb frozen blackberries (about 3 cups)
2 cups lemonade
1 1/4 cups sugar
1 cup milk (2% recommended)
3 cups heavy cream
2 tsp vanilla
Instructions
Combine blackberries, 1 cup lemonade, and 1/4 cup sugar in a medium bowl and stir together. Move half the mixture to a separate bowl.
Using a potato masher, fork, or slotted spoon, mash the berries in one of the bowls, leaving the other bowl of berries whole.
Dissolve 1 cup of sugar into 1 cup of milk, and then add the milk mixture to the heavy cream, vanilla, and remaining cup of lemonade in a large bowl. Whisk together.
Add mashed berries to the cream mixture and whisk gently.
Pour mixture (or portion of mixture that will fit) into prepared ice cream maker and churn until thickened (according to manufacturer's instructions, or about 20 minutes).
If desired, add remaining whole berries and churn for an additional five minutes.
Can be served immediately, but for firmer ice cream that will not melt as quickly, seal in a container and freeze overnight.
Nutrition Information:
Yield:

24
Serving Size:

1
Amount Per Serving:
Calories:

172
Total Fat:

11g
Saturated Fat:

7g
Trans Fat:

0g
Unsaturated Fat:

3g
Cholesterol:

34mg
Sodium:

15mg
Carbohydrates:

18g
Fiber:

2g
Sugar:

15g
Protein:

2g
Nutrition information isn't always accurate.