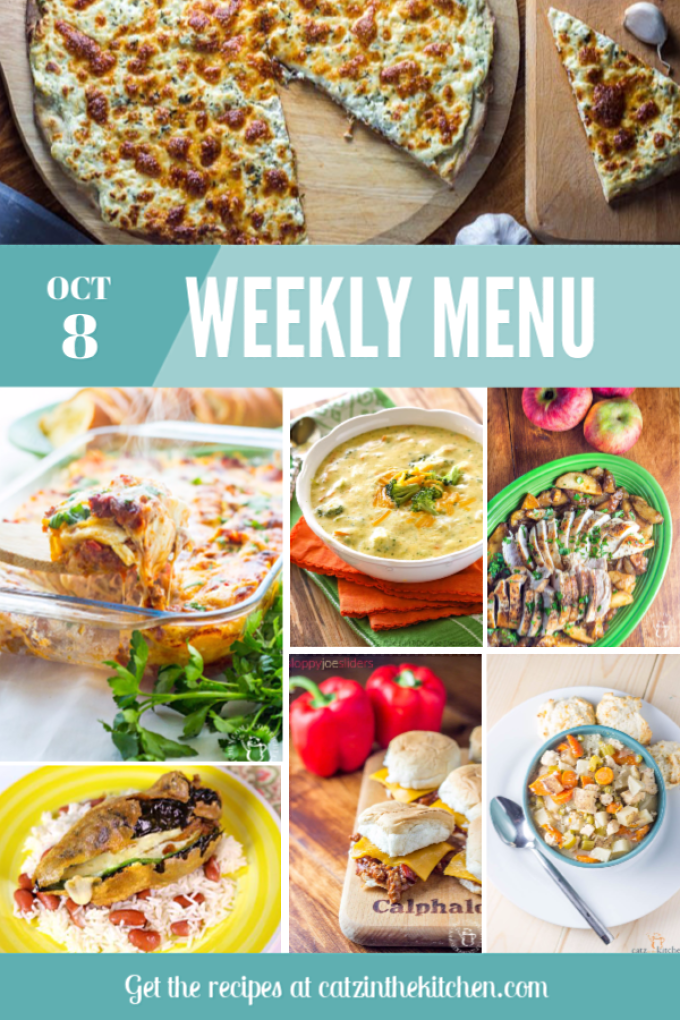 It feels like October. It looks like October. It must be October. We were greeted with much cooler temps and rain this weekend. I put socks on my feet, grabbed this cheap, but really beautiful throw blanket from Target with which I'm now inseparable, and turned on the fireplace. We topped our Sunday evening off with a little Braves v. Dodgers, chili, and homemade chili cheddar scones. An ideal October Sunday as far as I'm concerned!
The family and I are heading out on a little family vacation later in the week – but we'll provide recipes for the entire week. Since it feels so much like fall here, I'm embracing fall cooking. Warm meals cooked in the Dutch oven, hearty pastas, and seasonal produce.
Sounds pretty perfect, right? Now if I could just decorate my house for fall (which I don't think I've ever waited this long to do), then we would truly be in the business of fall!
Okay, here's the menu, guys!
And I'm feeling like One Pan/Pot meals are pretty awesome, so I'm going to share that Pinterest board with you, in case you want some easy meals!
I hope you have a great week and we'll be back later with some new content!