Our whole family has declared this recipe the best snickerdoodle cookies ever…or, at least, the best ones to ever enter our humble abode!
I'm really excited to be sharing another recipe with you! I am realizing, though, how much of a balancing act a "side gig" like this can be when you have a big paper or essay to write for school. We consider this part of my schooling (writing, computers, home ec, etc), too, though, and I guess it's probably a good life skill to learn to juggle multiple projects!
Ever since I was seven years old, I've watched my parents cook in the kitchen, whether it was my mom baking or both of them making dinner together. I always enjoyed talking about my day, their day, or just asking questions about what they were doing. Most of my knowledge in the kitchen came from watching them for all those years, and eventually participating more and more. I still occasionally sit at the counter and talk to my mom while she makes dinner. Sometimes I help, sometimes not…all depends on what she's doing.
But for the longest time, I couldn't decide if I wanted to be a baker or a chef! I finally decided I wanted to be a food blogger, just like my parents. Now, it took awhile to get to that decision. First, I wanted to be an Iron Chef (!). Then I wanted to have my own restaurant. Then…I drew out this whole plan for my "French-inspired" bakery that I was going to open. Then I settled on food blogger. And I'm only 14, so my decision will most likely change again, but for now, I am content with that. Being a food blogger gives me the chance to be a stay at home mom or pursue a career, and still have the four girls I'm hoping for some day (future husband, be warned!). ?
I absolutely love cooking. I cook from my mom's Pioneer Woman cookbooks a lot. Don't get me wrong, I love baking, too, but it's more of a hobby. Something I can do when I am stressed or craving something sweet. And most of the time, my mom will say yes! Normally, I don't bake my recipes for the blog…but, when my mom asked if I would like to write the post for the cookies I had made, I was ecstatic!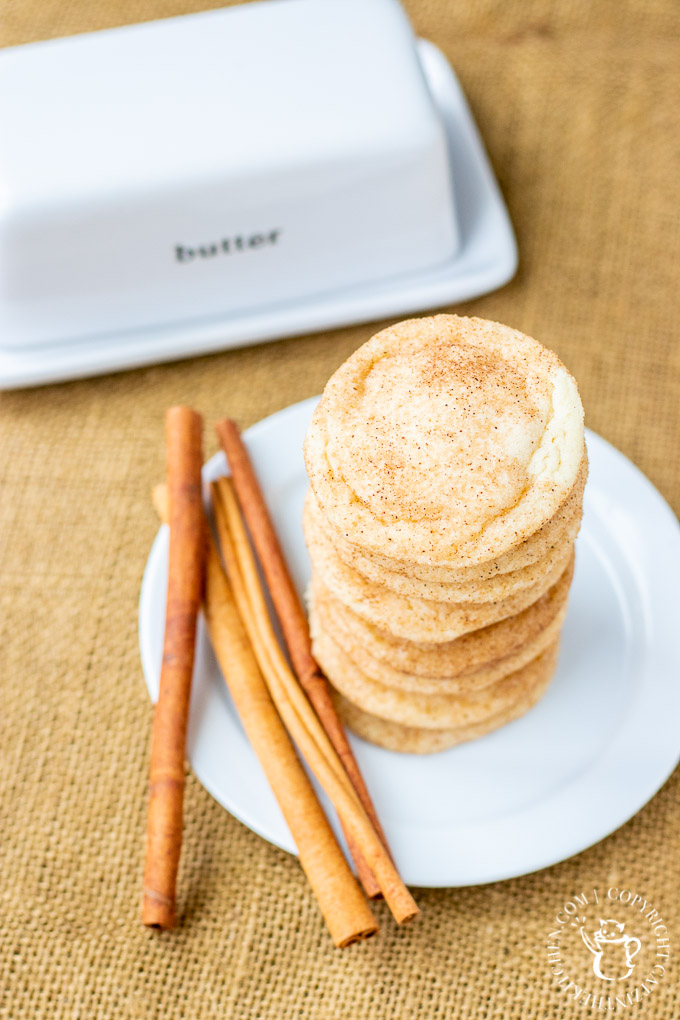 Baking is kind of like my refuge. It gives me a chance to relax, think, and most of the time I end up talking to myself (I'm not the only one, right?). I really enjoyed baking these cookies, plus, it gave me some one on one time with my mom so we could talk. It was nice to just talk…I really enjoy how easy it is to talk with my mom. We talk about almost everything. Although around Christmastime I end up talking to her less, because I usually know everything concerning her birthday (Christmas Eve)!
Anyway, back to these cookies, which my whole family has insisted on christening THE BEST SNICKERDOODLE COOKIES EVER (so subtle…). You know how you make something, and you don't think it's very good, but everyone else does? That's how I felt when I made these. I didn't like how they turned out. When my dad came home, he tried one, frankly freaked out a little bit, and proceeded to declare them a perfect example of the soft, cinnamon cookie taste and feel that you would expect from a snickerdoodle. My mom agreed, the younger kids piled on, and therefore…they must be good, right?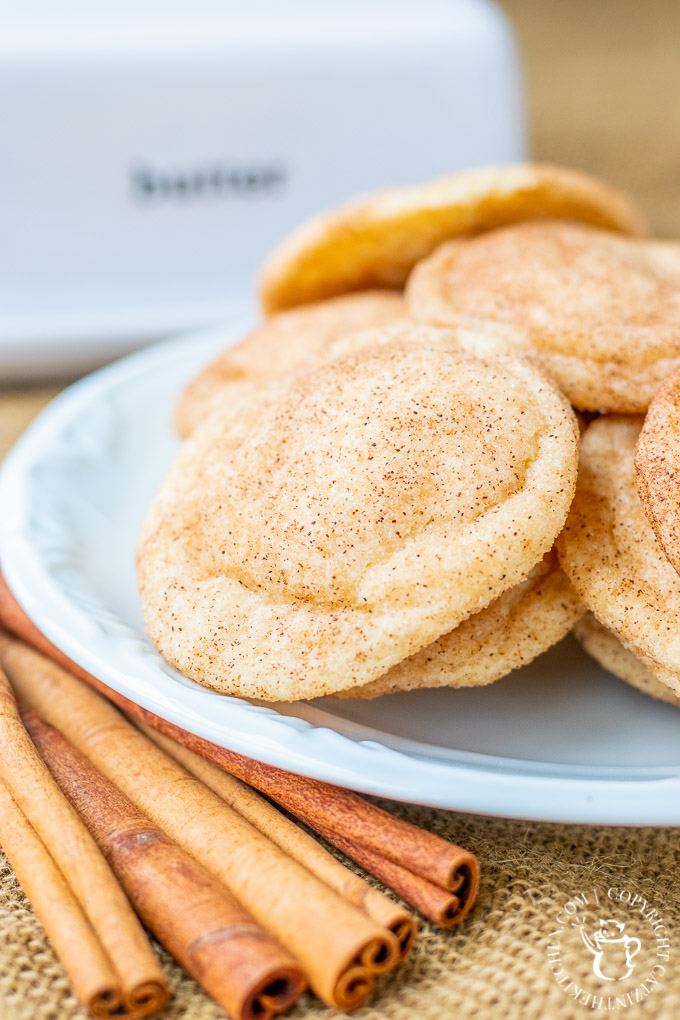 So, I think that if you want a classic Christmas cookie to share around your table this holiday season, well, these would be pretty good candidates, if I do say so myself.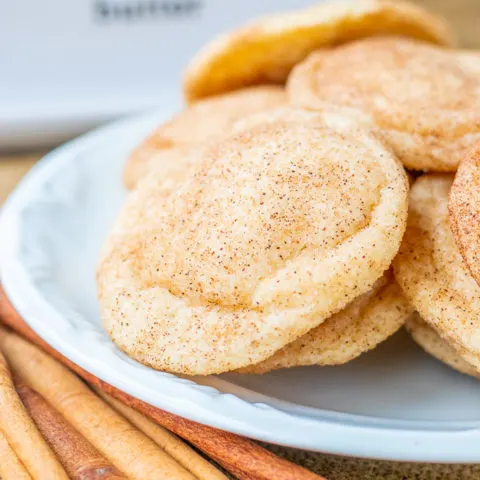 The Best Snickerdoodle Cookies Ever
Our whole family has declared this recipe the best snickerdoodle cookies ever...or, at least, the best ones to ever enter our humble abode!
Ingredients
Cookies
1 1/2 cups sugar
1/2 cup butter (softened)
1/2 cup shortening
2 large eggs
2 3/4 cup flour
2 tsp cream of tartar
1 tsp baking soda
1/4 tsp salt
Cinnamon-Sugar Mixture
1/4 cup sugar
2 tsp ground cinnamon
Instructions
Preheat oven to 400 degrees.
Beat 1 1/2 cups sugar, butter, shortening, and eggs in a large bowl with a stand mixer (using paddle attachment) or a hand mixer on medium speed.
In a medium bowl, whisk together flour, cream of tartar, baking soda, and salt.
Stir or mix dry ingredients into wet ingredients.
Shape dough into balls approximately 1 1/4 inches in diameter. In a small bowl, combine the cinnamon-sugar mixture.
Roll balls in cinnamon-sugar mixture and place two inches apart on ungreased cookie sheet (may use parchment paper if desired).
Bake 8-10 minutes (we found 8 minutes to be the sweet spot in our oven), or until set. Note: cookies will appear under-done, but will firm up as they cool.
Wait two minutes, then remove to a wire rack to cool.
Nutrition Information:
Yield:

30
Serving Size:

1
Amount Per Serving:
Calories:

150
Total Fat:

7g
Saturated Fat:

3g
Trans Fat:

0g
Unsaturated Fat:

3g
Cholesterol:

22mg
Sodium:

91mg
Carbohydrates:

21g
Fiber:

0g
Sugar:

12g
Protein:

2g