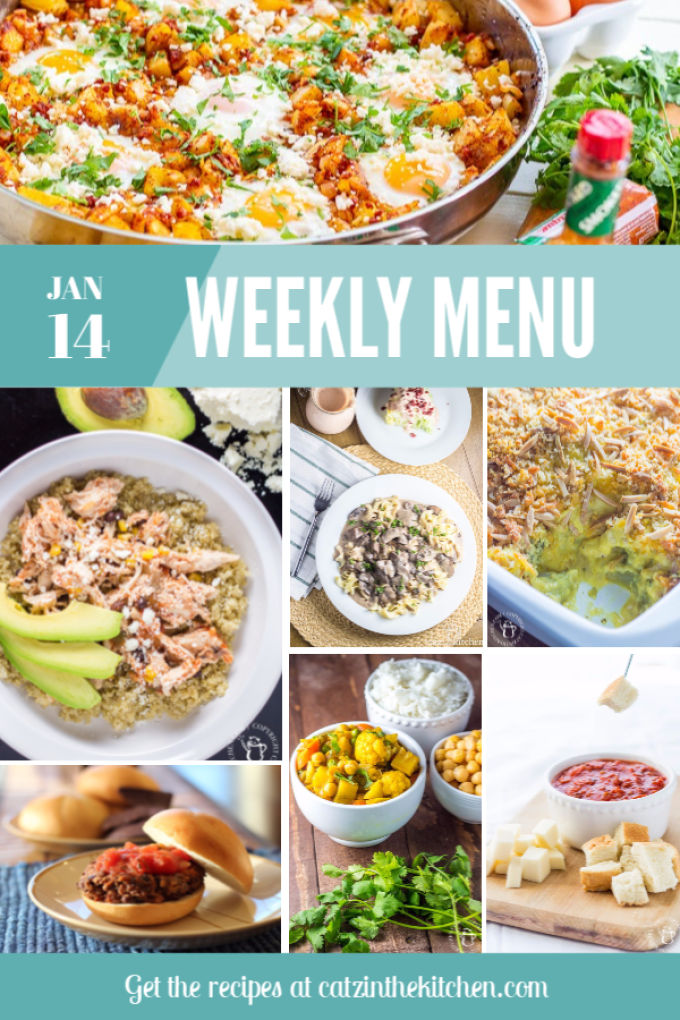 I'm currently writing this from a cozy little room in Sunriver, Oregon. Even though we were just here two weeks ago, we're here again because the kids wanted to play in the snow (we haven't gotten any yet this year), and we thought a quick little family weekend away with the white stuff close at hand would be a lot of fun for everyone! (Sounds like some of you on the East Coast and through the Midwest are getting more winter weather than you might like! Stay safe and warm!)
Also, don't forget to enter our giveaway for a new Calphalon Ceramic Non-Stick Fry Pan before it ends Monday night!
I hope your New Year's goals and plans are still going strong. I'm sharing over at Club31Women my very "simple" goals for the year (plus a recipe, of course). If you're not familiar with Club31, it's a Christian women's blog I write for about once a month. If you haven't checked it out before, I highly recommend it – it is one of my favorite blogs and I feel honored to be a part of it.
This week's menu is cozy and simple. For some reason, gathering at the table in the winter seems more intimate than any other time of the year. It's probably because it gets darker earlier (at least in the Pacific Northwest), we light candles in the evenings, and play softer music, but we love this time of the year to connect. We've started playing a game at the kitchen table while we eat dinner on Sundays. Last week we played Uno and the week before The Game of Life. When do you make time for family games? What's your favorite?
This week, I've decided to share my Soups, Stews, and Chili Pinterest board with you. I've been really craving warm, hearty soups that you can mop up with crusty bread, and again, maybe it's just because of winter, but I thought you might be craving soup, too!
I hope you all have a great weekend! We're planing to send some new posts your way later this week, too!