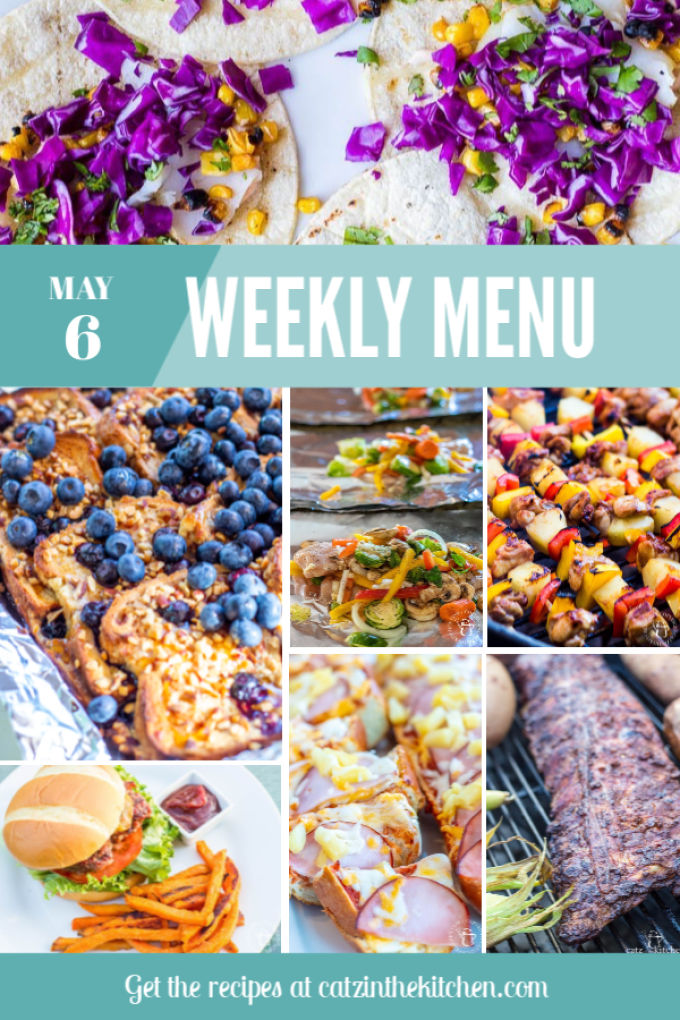 So, about the last three weeks…
Guys, I'm sorry. I know that you all really like the weekly menus, but I have been so so off my game it's not even funny.
Josh and I are going to sit down and brainstorm a way for me to have more time to write and for us to recipe test. I mean, we've been doing a lot of cooking – I've got three really, really good chicken dinners headed your way – but I'm having a hard time finding the time to write the posts. Of course, I was also sick for an entire month and traveling before that. But still…some adjustments need to be made.
In the meantime, here is this week's menu and let me be honest here – this week, I'm literally just giving you dinner ideas for your week because when it comes down to it, I'm really not doing any cooking this week. The week somehow just ended up like that, but we're also winding down to the end of the school year. Adding to that, May is our busiest month of the whole year! I know I'm not the only one, so I'm going to focus on trying to slow down, calm down, and enjoy it while I can.
Easier said than done.
Since the weather here is really beautiful this week (yay!), we're talking 60's and low 70's with sun, I'm going to share meals that encourage you to use the grill. And I'll share my Pinterest Grilling board with you. I've been pinning to that board a lot lately!
Hope you all have a great week!