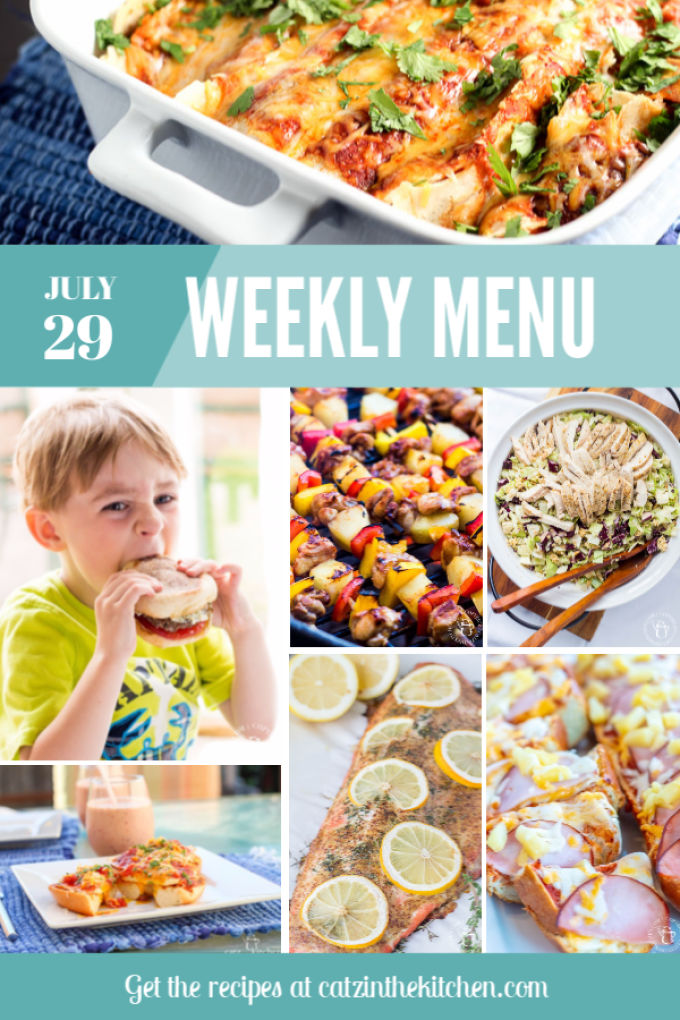 Did I just read that right? Is it really July 29th?? Um, can someone please tell me where summer went? We haven't even begun to get our super hot days yet and we're already hitting the first week of August this week! Anyone else just floored by this?
While I sit over here shaking my head, let me recap our weekend. I used to do a little weekend recap in the past, but stopped because I thought you all might get bored, but so many of you have commented on FB and IG saying you enjoy watching our family and seeing what we're up too, so I'm going to share a bit!
We had an awesome weekend. Friday was busy. Eden had a birthday party she went to in the afternoon and while she was there, the kids and I grabbed lunch at Panera Bread – I had the Green Goddess Cobb salad (so good) and tried their new Summer Corn Chowder which was delish! If you haven't tried it yet, do!!! After we ran errands and picked up groceries, we relaxed the rest of the day. The kids played in the pool while I read, we had pizza for dinner – if every Friday afternoon could be this way!
On Saturday, we took the kids down to Cannon Beach for the day and the weather was beautiful and warm, which is a bit of a unicorn on the Oregon Coast!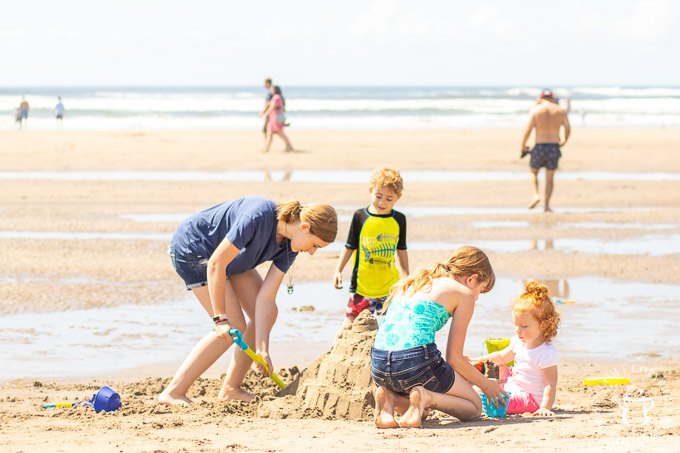 On Sunday, Josh shared during the service at church because his dad and family were on their way home from their annual vacation (Josh's dad is the pastor of our little church). Curious about what Josh shared about? He gave an interesting lesson on the history and significance of the temple and tabernacle. We did a few small things around the house and generally relaxed and made dinner. Simple and slow. Inspired by my comments about Panera's corn chowder, Josh made this corn chowder recipe for dinner, alongside fresh grilled green beans and Geoffrey Zakarian's brown rice crab cakes. The kids were skeptical about the crab cakes, but ended up loving them!
For this week's menu, the kids chimed in and gave me a few dinner ideas – which is always helpful – and we're actually going to rephotograph one or two older recipes that need to be updated. So many that I love but can't share on Pinterest because the picture editing is wrong (or just bad!) and lacks keywords and all sorts of things that make websites happy apparently.
If you've got a heat wave in your neck of the woods, check out my Ice Cream Pinterest board. I made homemade ice cream last week and it was pretty good, if I do say so myself! I hope you all have a beautiful week and I can't wait to hear what you've been cooking up in your own homes!