This easy recipe for Green Chile & Cheddar Cheese Scones is a perfect accompaniment to soups, chilis, and so many other warm, southwestern dishes!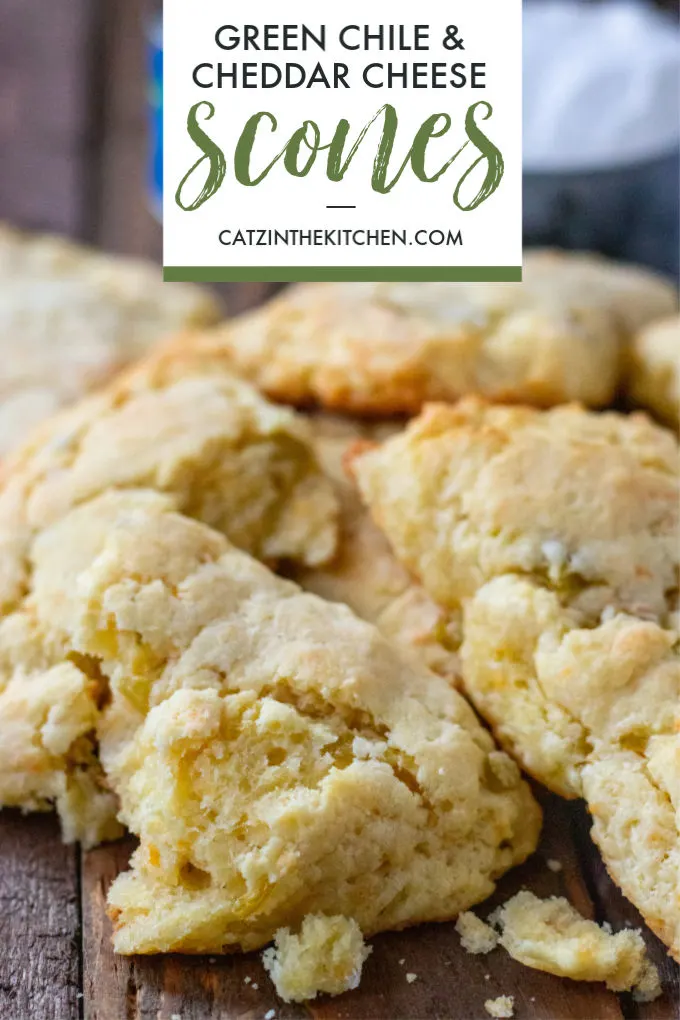 I know many ways to my husband's heart, and one of those ways is with these Green Chili & Cheddar Cheese Scones. They make the house smell good, they are buttery and flaky, and they pack the perfect amount of flavor to compliment any southwest chili, soup, or well…maybe any meal!
Josh loves these so much, I think I could wrangle a shopping spree out of him for them. I mean, I haven't tried yet…but, maybe I should? Just kidding…
Kind of.
I've been making these scones a lot lately. I've been making them for Tex Mex Chicken Tortilla Soup (that recipe is coming soon) and for the White Chicken Chili that I've been obsessed with since last year (that recipe is coming soon, too). Ya know, just giving you something to look forward to.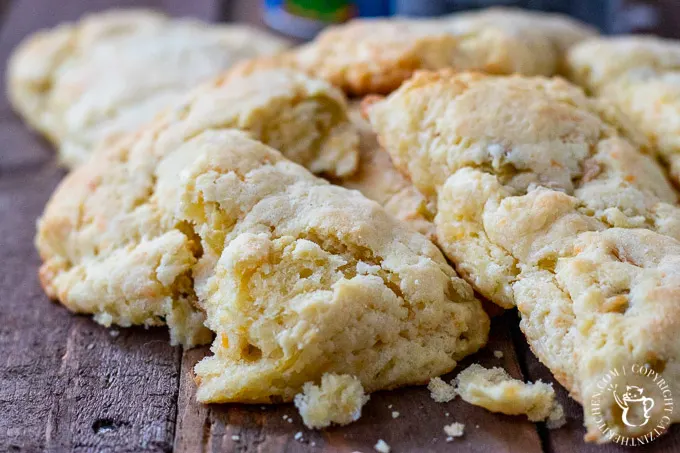 So these scones…you guys they are good. But I know scones can be intimidating for a lot of people, especially if you haven't made them before. I'm telling you…these are fool-proof. I'm not actually very good with pastry myself. In fact for years I really struggled with the perfection of pastry. I mean, if you think about it, there is so much hype surrounding the perfect crust and light, buttery layers that could make an OCD perfectionist like me a bit crazy. At one point I began dreading making pastry. I wanted to play with it again and be creative without dealing with the perceptions or opinions that I thought other people would have when I shared my work. Ultimately, I decided to live by a new pastry motto – "just go with it!"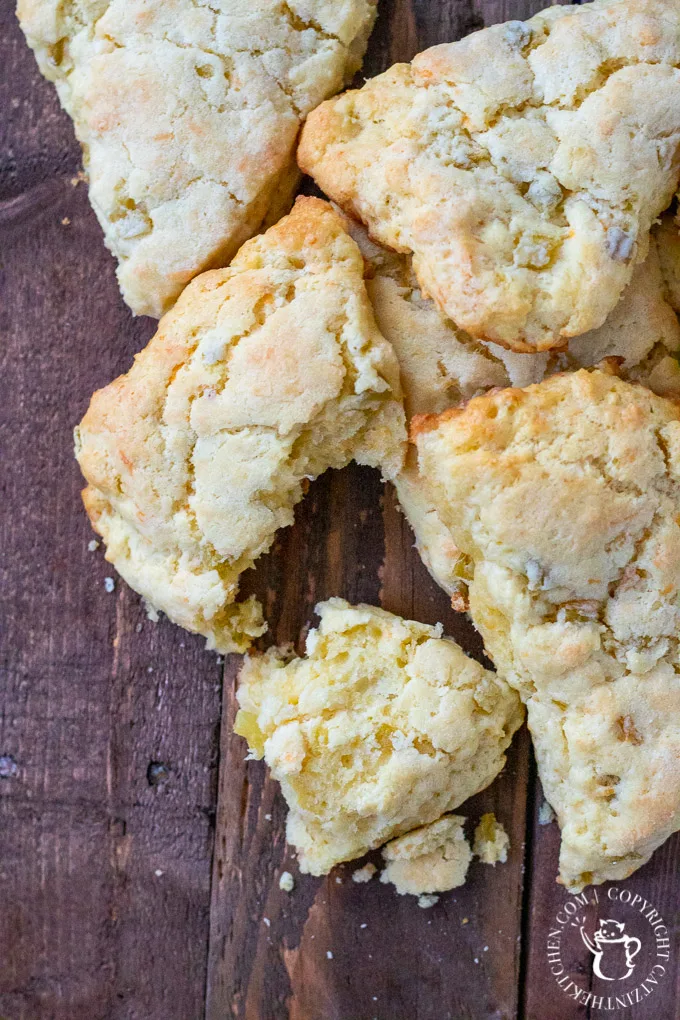 Just go with it means that I drape my pie crust into the pie plate the first time and I make it work as I go – I do my best to not over-handle the dough, because that makes it less flaky. Just go with it means that I give myself the freedom to learn and get better each time I play with the dough and if it doesn't go perfectly this time, maybe it will the next…
I want you to have freedom with pastry, too. When you scroll Pinterest and look at those beautiful pies, croissants, cakes, and danishes – I want you to look at that and say, "Hey, I can do that. I want to try that. That's a skill I would like to develop." Instead of it scaring you and thinking you can't. Because you can!
And you can make these scones. I promise, they are not hard or finicky. It is a wet dough though and will lose shape easily, so use flour to help you along the way. It will be your friend in this recipe and by the time these come out of your oven, I'll bet your spouse will give you a shopping spree, too. Or at least want to!
Green Chile & Cheddar Cheese Scones
This easy recipe for Green Chile & Cheddar Cheese Scones is a perfect accompaniment to soups, chilis, and so many other warm, southwestern dishes!
Ingredients
2 cups all purpose flour
1 tbsp baking powder
1 tsp salt
1/2 cup shredded cheese - I used a Mexican blend
1 1/2 sticks butter (12 tbsp) cold, unsalted butter diced
1 can (4 oz) diced green chiles, drained
1/2 cup heavy cream (half and half works too)
2 eggs
Instructions
Preheat oven to 400 degrees. Line a large baking sheet with parchment paper and set aside.
In the bowl of a stand mixer, combine flour, baking powder, salt, and cheddar using the paddle attachment. Add the butter into the dry ingredients and mix on low until the butter is mixed in and is about the size of peas.
In a separate bowl or large measuring cup, mix together the heavy cream, green chiles, and eggs with a whisk. Return the mixer onto low and gently stream the liquid mixture into the bowl. Mix until the down just comes together.
Use parchment paper for this next part - just trust me, it will make this process easier and clean up will be a snap. Put some flour onto parchment paper and turn the dough out onto the floured surface. Add some flour to your hands and to the top of the dough, then gently turn the dough out into a disk without flattening the dough down. Cut the down into triangles - you can get 6 to 10 scones out of this dough depending on how small or large you cut them.
Brush with 1 tbsp of melted butter to give them a golden top if you like. Carefully separate the triangles with a floured knife or dough cutter and put them on prepared baking sheet. Bake for 15-18 minutes. Serve warm.
Nutrition Information:
Yield:

8
Serving Size:

1
Amount Per Serving:
Calories:

366
Total Fat:

26g
Saturated Fat:

16g
Trans Fat:

0g
Unsaturated Fat:

9g
Cholesterol:

116mg
Sodium:

545mg
Carbohydrates:

26g
Fiber:

1g
Sugar:

1g
Protein:

7g