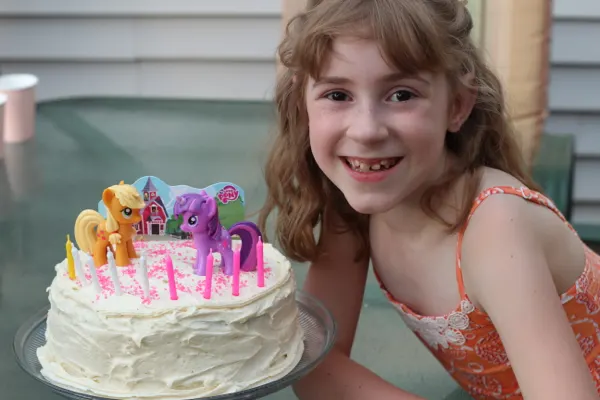 This post is getting out a bit late today. I'm overly tired, but in all good ways. Saturday, was Grace's Birthday and we had a big party for her. We had 19 people at our house and it was a blast! I think she got everything she wanted and more!

How was everyone's Mother's Day? I hope you all treated your mother's like the queens they are. They deserved it!
The menu is looking a little short this week. That's because we're going out of town on Saturday and won't be back till later the following week.
Monday
Chicken Piccata
Tuesday
Bonzai Burgers with fries
Wednesday
Barbecue Chicken Wraps and fruit
Thursday
Honey Mustard Pork Chops with Baked Potatoes and Asparagus
Friday
Pizza Night