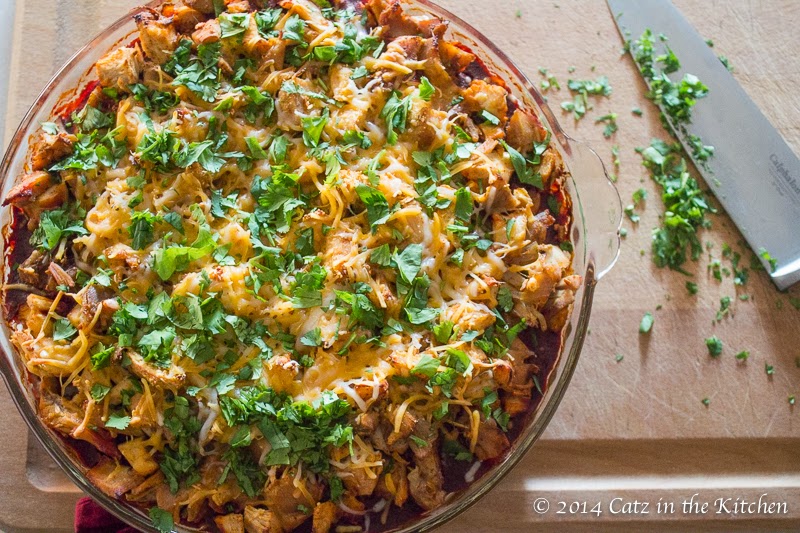 A few weeks ago, I told you that my Father in love had hernia surgery for the third and what we hope to be the final time. You might remember my post on the white chocolate macadamia nut cookies I made for him. I mentioned I brought them a meal along with the cookies. I showed you the cookies. Now I'm showing you the meal.
My father in law has to stay away from certain foods, like a lot of beef or pork, and a lot of the other family members suffer from chronic migraines. So I had to make sure I made something that they could all eat. For their dinner, I cut back on the cheese and enchilada sauce, because cheese and tomato based sauces are migraine triggers. I doubled their batch and dropped everything off at their house while they were at the hospital.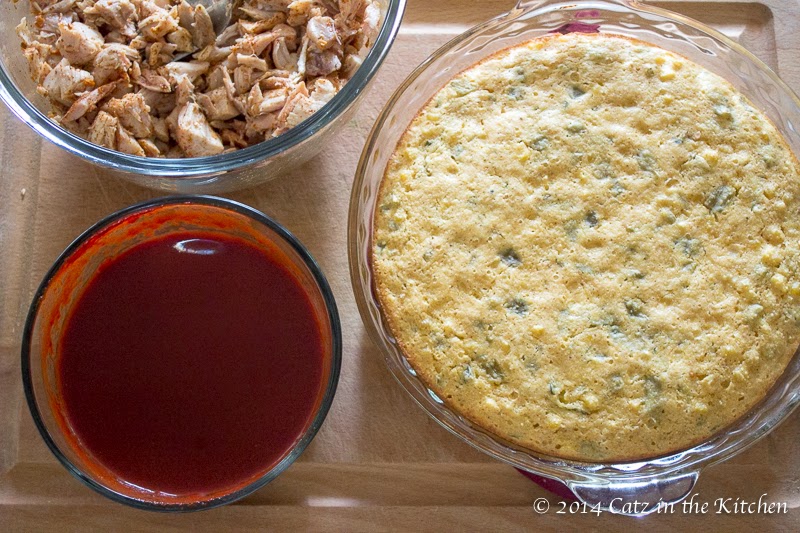 Their dinner smelled so good that I put the chicken tamale pie and all of the ingredients back on my menu and grocery list for the following week. It was so good!
I made our tamale pie ahead of time to save on time for us in the evening and it heated up perfectly. There wasn't a bite leftover. We cleaned out the whole pie plate!
What I really enjoyed about this dinner was that there was virtually no work. I used a rotisserie chicken to save on time and made it all in the early afternoon, cooked it, and let it cool before putting it back in the fridge. We served ours with a salad and it was a complete meal.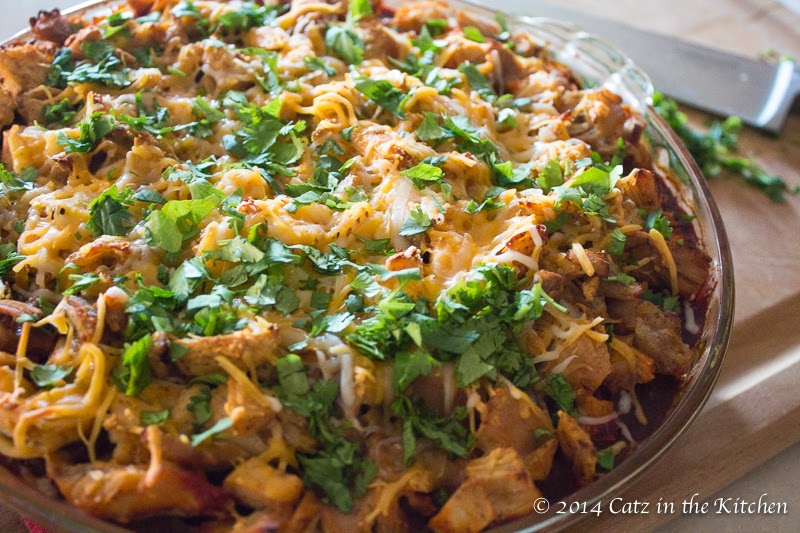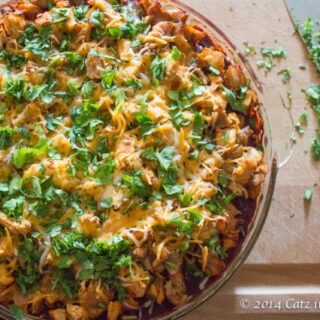 Chicken Tamale Pie
Making homemade tamales is a lot of work. But this simplified version doesn't take long to prepare, is packed with flavor, and makes you feel like your enjoying your favorite Mexican dish, but without all the hassle.
Ingredients
1/3 cup milk
1 egg
1 1/2 TB taco seasoning
1/8 tsp cayenne pepper
1 (15 oz) can cream style corn
1 (8.5 ounce) boxed corn muffin mix-like Jiffy
1 (4 ounce) can chopped green chiles, drained
1 (10 ounce) red enchilada sauce
2 cups shredded/chopped cooked chicken breast
1 cup shredded Mexican blend cheese
1-2 TB cilantro, chopped for topping
Instructions
Pre-heat oven to 400 degrees. Grease a round pie plate with non-stick cooking spray.
Combine the first 7 ingredients (milk-chiles), using 1/2 tablespoon of the taco seasoning, in a large bowl, stirring just until moist. Pour mixture into the prepared pie plate.
Bake at 400 degrees for 20-30 minutes. While the corn muffin mixture is baking, toss the chicken in a medium sized bowl with 1 tablespoon of taco seasoning.
When the corn muffin mixture is done baking, pierce the entire surface with a fork. Pour enchilada sauce over the top. Top with chicken and sprinkle with cheese. Continue baking at 400 degrees for 15 minutes or until the cheese has melted.
Let cool for 5 minutes and sprinkle with chopped cilantro.
Nutrition Information:
Yield:

8
Serving Size:

1
Amount Per Serving:
Calories:

199
Total Fat:

7g
Saturated Fat:

3g
Trans Fat:

0g
Unsaturated Fat:

3g
Cholesterol:

71mg
Sodium:

418mg
Carbohydrates:

16g
Fiber:

1g
Sugar:

5g
Protein:

17g
Nutrition information isn't always accurate.