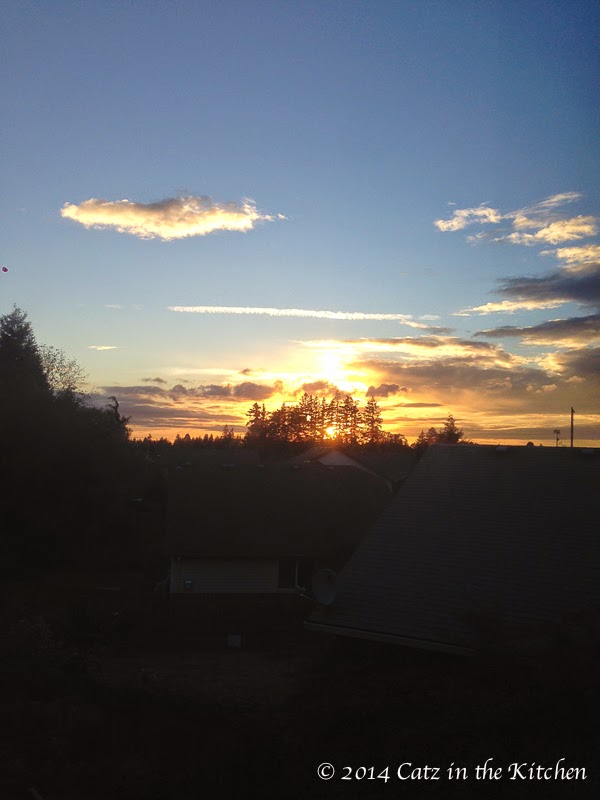 Oh, sunsets. I love em!
Happy Labor Day all! I hope you have some relaxing plans set for the day. I think we're going to run a few errands around town that we didn't get done over the weekend.
Are you in as much of a state of shock as I am that it is ACTUALLY September? It is just crazy to me. I am trying as hard as I can to hold myself back to decorate for fall. I know as soon as Thanksgiving hits I'm going to be all about Christmas-but then completely ready to undecorate and declutter from all of the holiday festivities. I'm trying to keep this mind while I wait for the first OFFICIAL day of fall. I think last year I only made it to the 2nd or 3rd day in September before I broke down and got out all of the decorations. LOL.

Do you guys decorate for fall until the first day of fall or do you jump right in as soon as September first rolls around?
Monday
Hot dogs and beans
Tuesday
Wednesday
Roasted Kielbasa and vegetables
Thursday
Cooking Class
Friday
Grilled Peach and Balsamic Pizza
Saturday
Crockpot Polynesian Chicken with Rice and Broccoli
Sunday