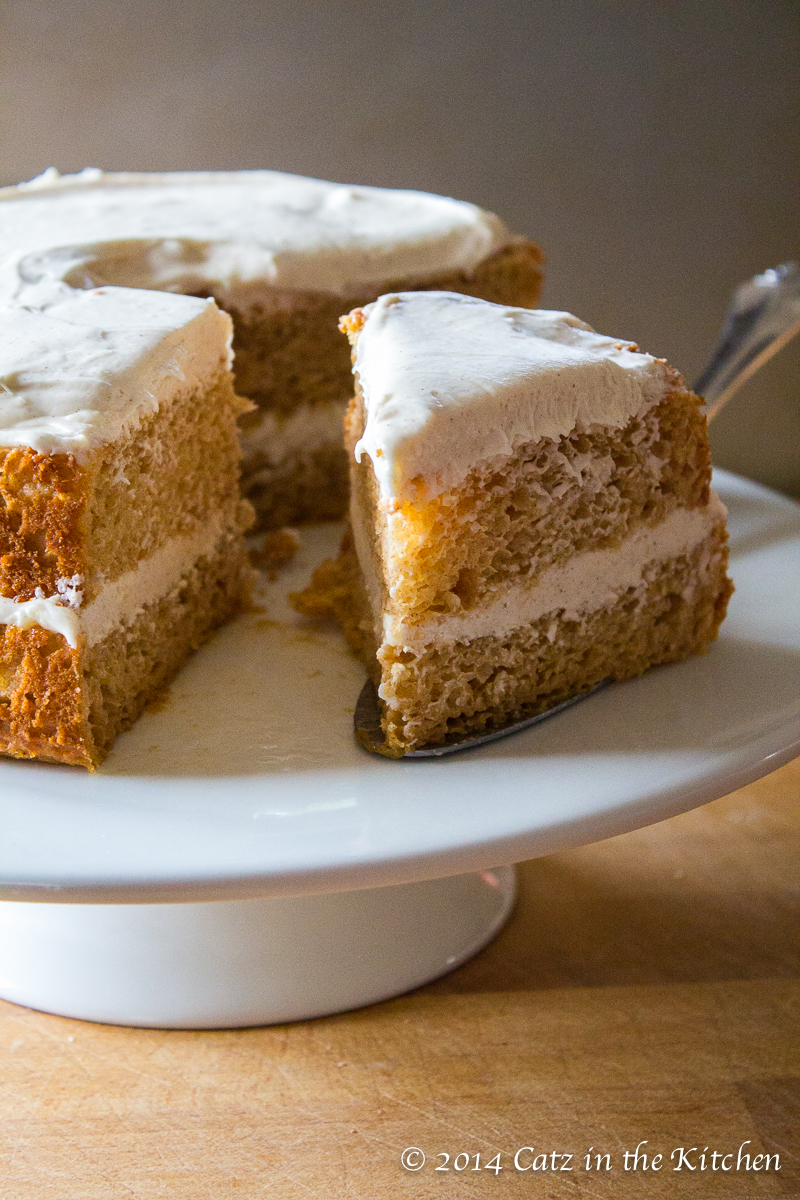 Remember yesterday when I shared the harvest cream cheese frosting with you? Well, here's the cake you want to serve with the frosting. This isn't any ordinary cake though. Oh no, this is a pumpkin angel food cake! I adore, love, and swoon over angel food cake, so when I came across a pumpkin version of angel food cake, I was all in. I knew I had to make it. I knew that the harvest cream cheese frosting had to go on top of it.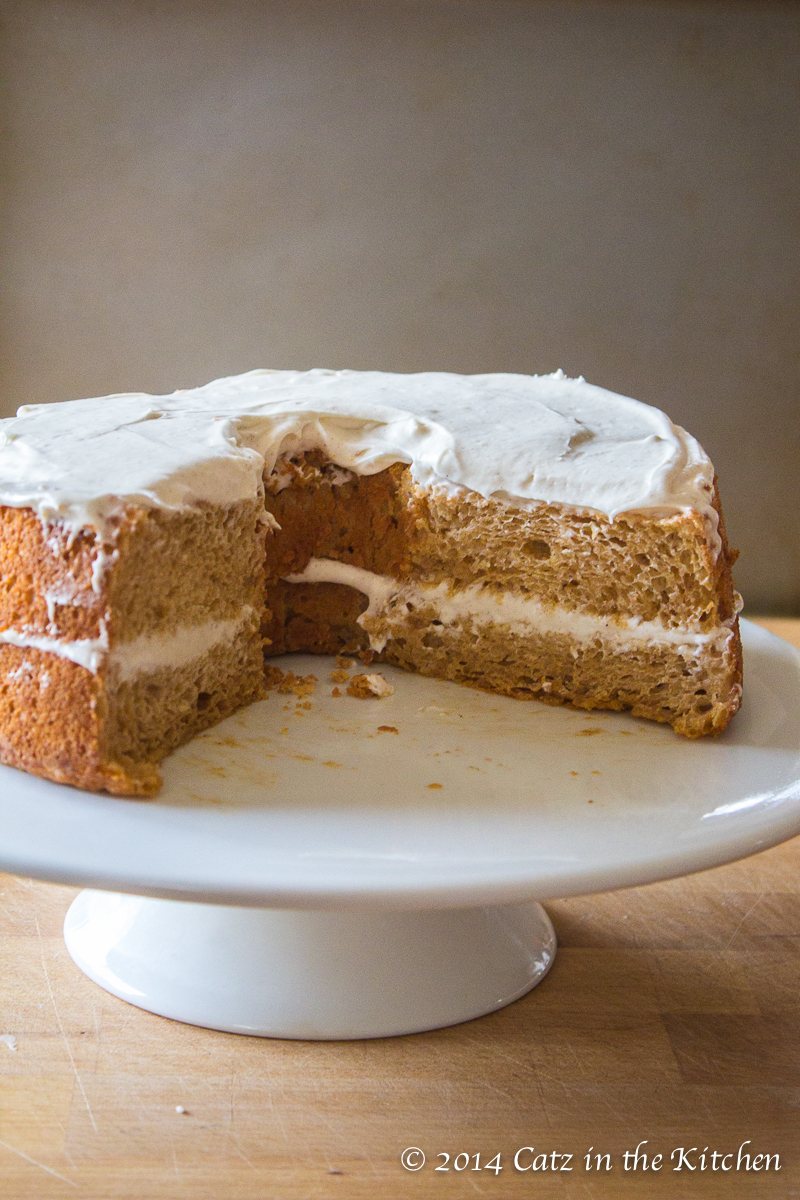 I know a cream cheese frosting is not a "traditional" topping for angel food cake. But this isn't a "traditional" angel food cake either. I can't say I've ever seen an angel food cake that isn't the original.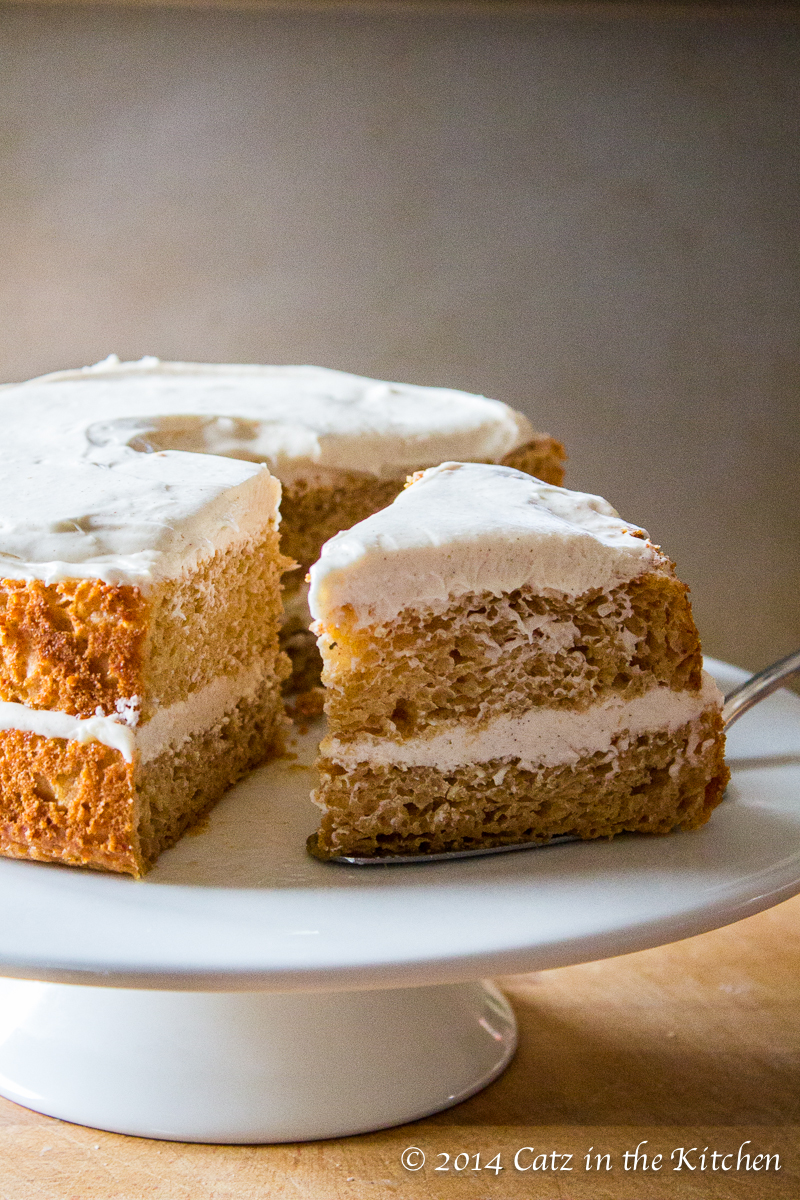 Just think of all the different possibilities this one cake opens up to us bloggers: red velvet angel food cake, gingerbread angel food cake, peppermint angel food cake, chocolate chip mint angel food cake…the list could (and should?) go on!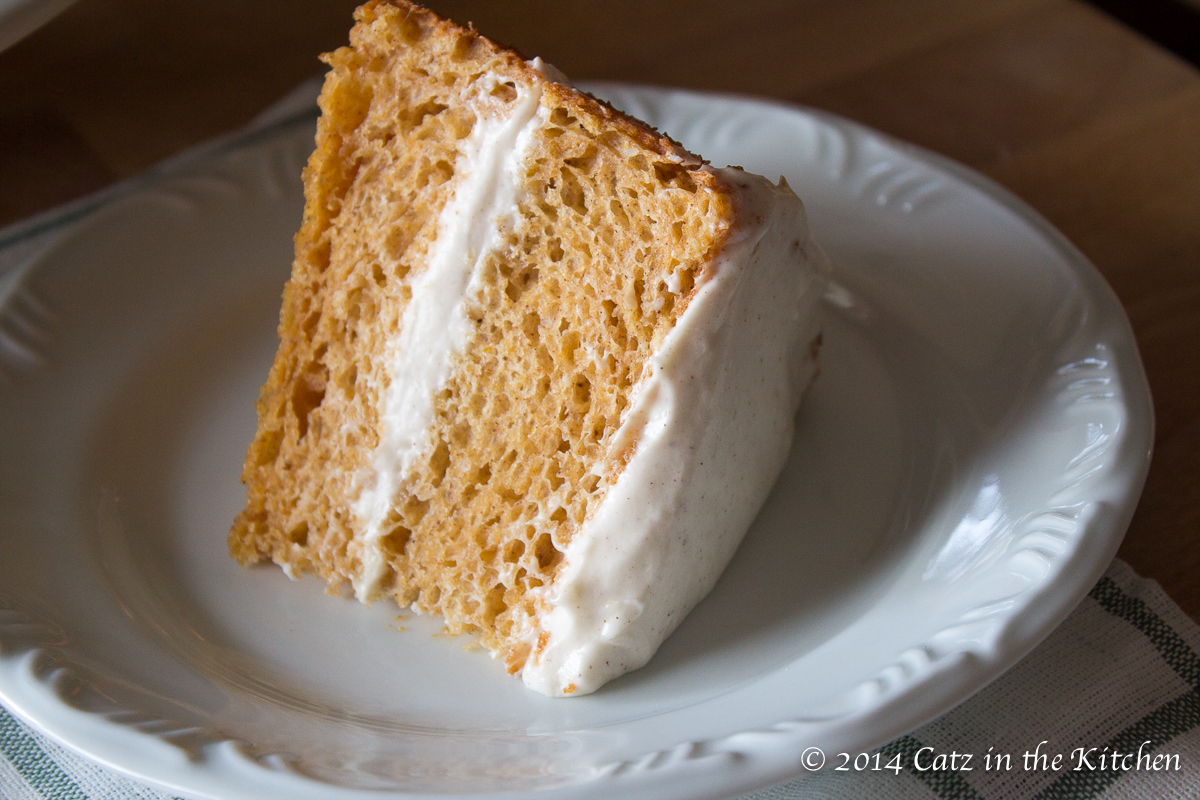 But maybe that's blasphemous, to desecrate the angel food cake with so many different variations. Maybe it's one of those things like adding cheese to seafood dishes – you just don't do it. It's like a foodie cardinal sin!
You know what? I don't care.
If adding untraditional angel food cake flavors and different frostings is wrong ,then I don't want to be right, because this cake is divine.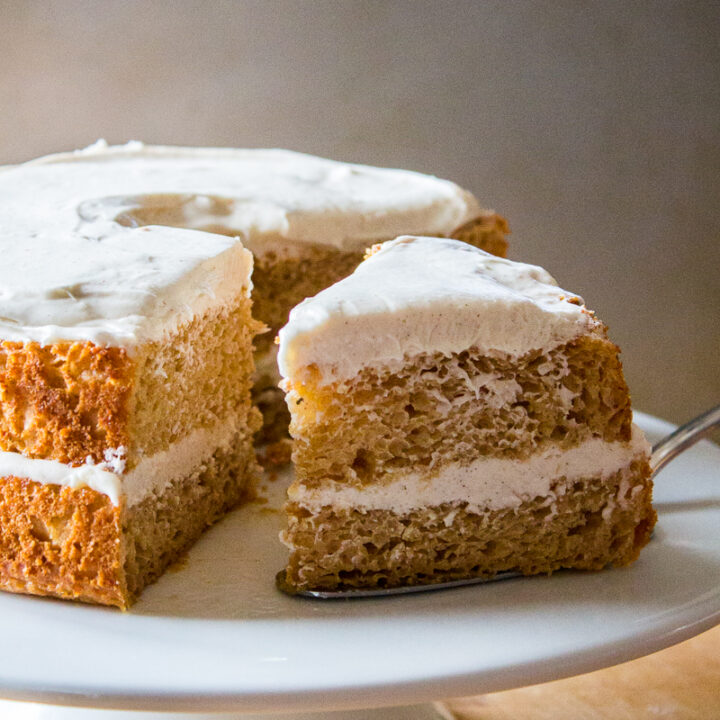 Pumpkin Angel Food Cake with Harvest Cream Cheese Frosting
Soft and airy, sweet & pumpkiny, this angel food cake is not only beautiful, but dreamy as well.
Ingredients
Cake
1 box (1 lb) Betty Crocker white angel food cake mix
1 tbsp all-purpose flour
1 1/2 tsp pumpkin pie spice
3/4 cup canned pumpkin puree
1 cup cold water
Filling
Instructions
Move oven rack to lowest position. Heat oven to 350 degrees. In an extra-large glass or metal bowl, beat cake ingredients with electric mixer on low speed for 30 seconds. Beat on medium speed for 1 minutes. Pour into an ungreased 10-inch angel food (tube) cake pan.
Bake 37-47 minutes or until crust is a dark golden brown and cracks are dry. Immediately turn pan upside down onto a heatproof funnel or glass bottle. (If you have a tube pan with prongs on each side, just flip the pan over and it will hold itself up.) Let hang about 2 hours or until cake is completely cool. Loosen cake from the inside circle of the pan and then run your knife along the side of the pan to loosen. Turn cake upside down onto a serving plate.
Make your Harvest Cream Cheese Frosting. Cut cake horizontally in half to make 2 even layers. Spread half of the filling on the bottom layer; replace top of the cake and spread remaining frosting on top of cake.
Nutrition Information:
Yield:

12
Serving Size:

1
Amount Per Serving:
Calories:

26
Total Fat:

1g
Saturated Fat:

0g
Trans Fat:

0g
Unsaturated Fat:

0g
Cholesterol:

0mg
Sodium:

24mg
Carbohydrates:

5g
Fiber:

1g
Sugar:

2g
Protein:

0g
Nutrition information here is inaccurate, as the calculator cannot pull in the information for the boxed cake mix or the linked frosting recipe.