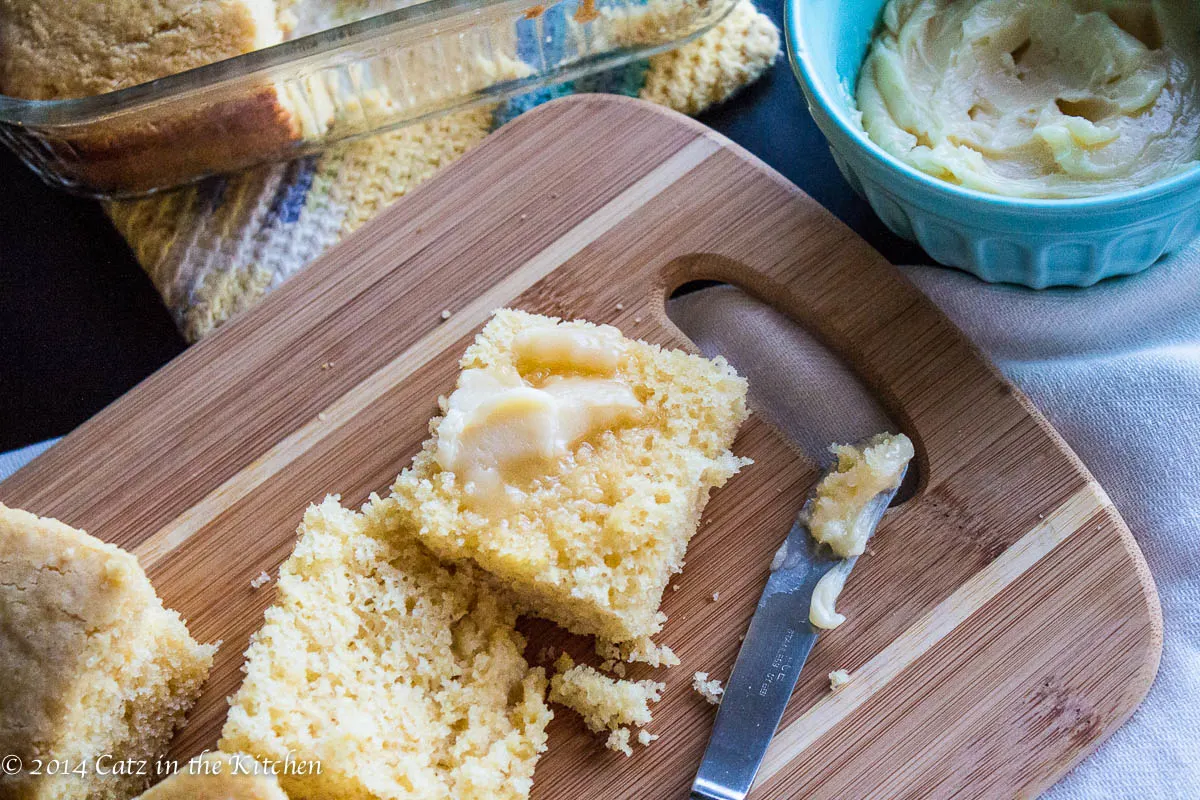 I've never been a cornbread lover. Like ever. If cornbread was served alongside chili, I would politely decline. Of course, I always made cornbread for my family on chili nights, but I would never eat any of it. My taste buds have just never been very jazzed about this particular bread.
Strange huh?
Well, that was before I was introduced to Scott's cornbread.
You guys have all heard me talk about the homemaking and hospitality class I attend every first Thursday of the month, right? My friend Lisa, whom I met online through our blogs, hosts the class. For me, it's a group of Titus 2 women who are all like-minded and different ages and we're all teaching each other something new. In fact, my daughter's best friend's aunt (yeah) attends the classes, and we only just found that out last spring!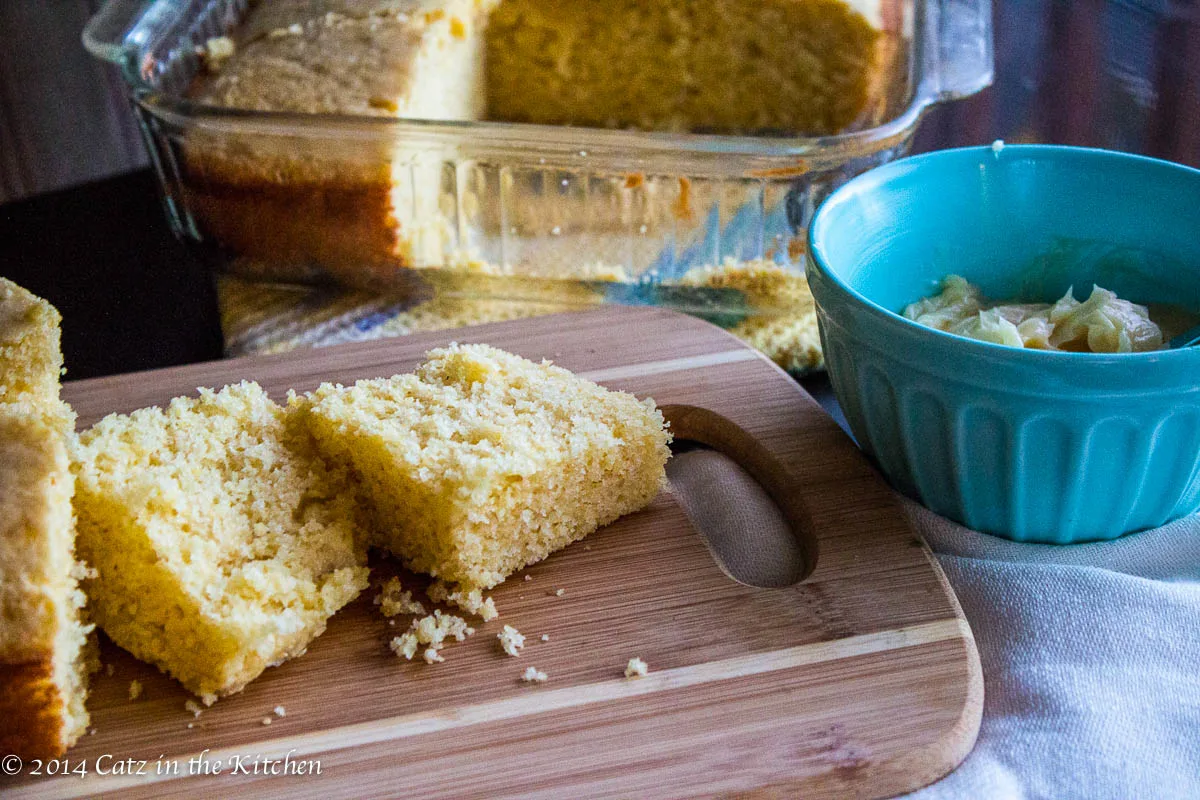 Anyway, occasionally Lisa's husband Scott will share a recipe or two with the group. I happen to love this because I adore spouses that cook with each other, and this guy likes to cook – which is a good thing because Scott is a fireman, and one of his rotating responsibilities is cooking. Lucky for us, he shared the recipe with the group.
I'm so glad they did, because I'm now a cornbread lover – at least this cornbread!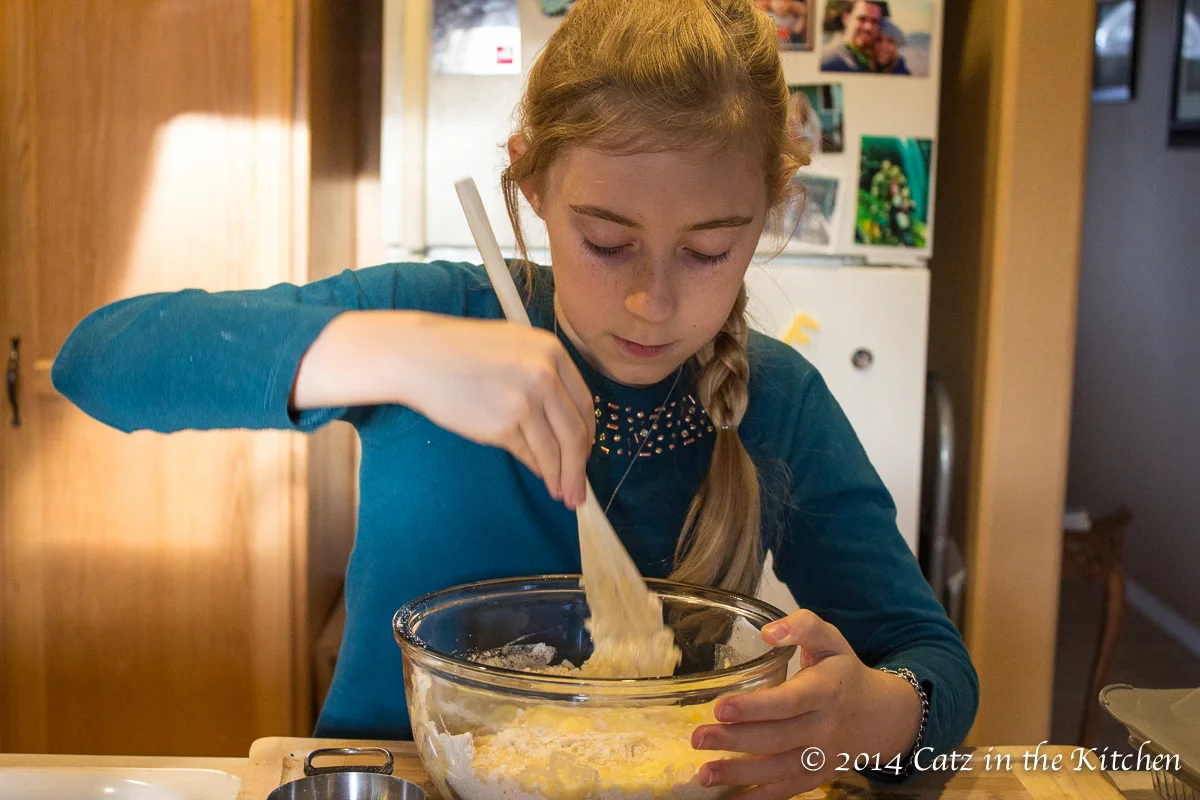 This recipe is quick and easy. In fact, for Grace's cooking lesson that week, I put her in charge of the cornbread while I sat back and snapped photos and answered any "cooking" questions she had.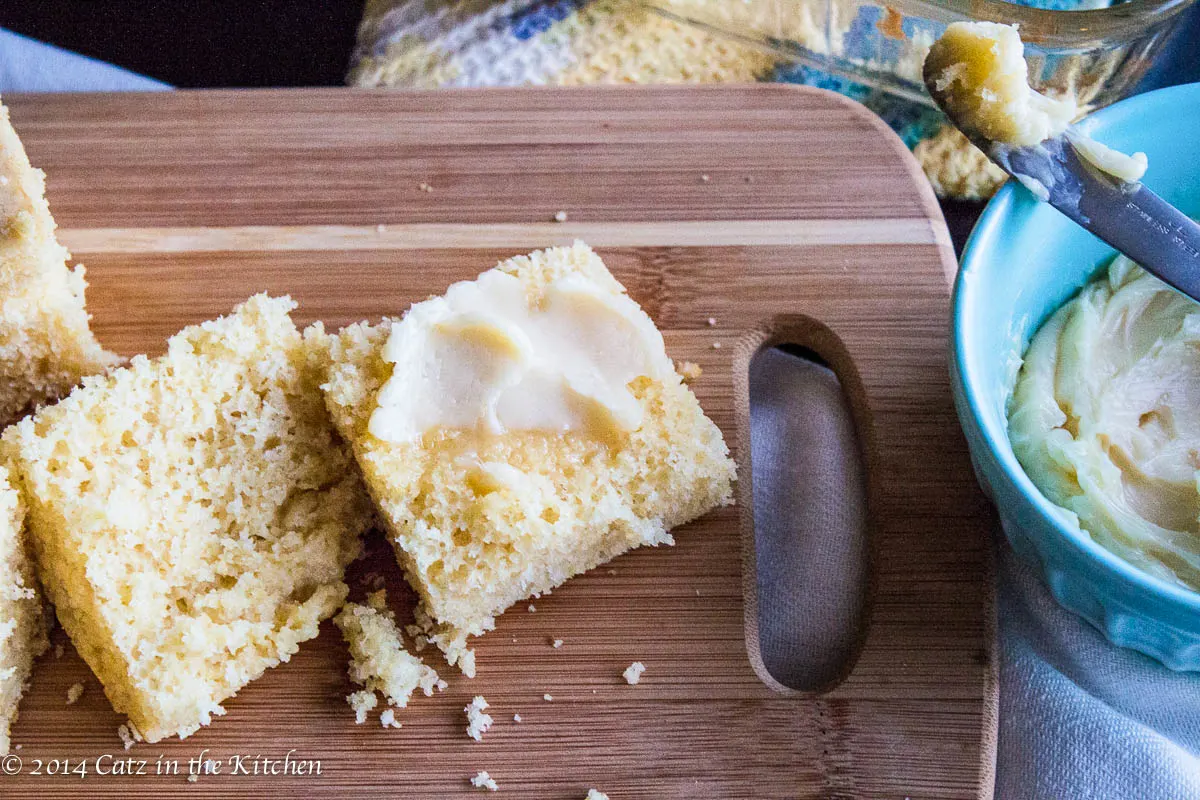 I'm just putting this out there, but the honey butter I posted yesterday goes perfectly with this cornbread. It is quite literally a match made in heaven.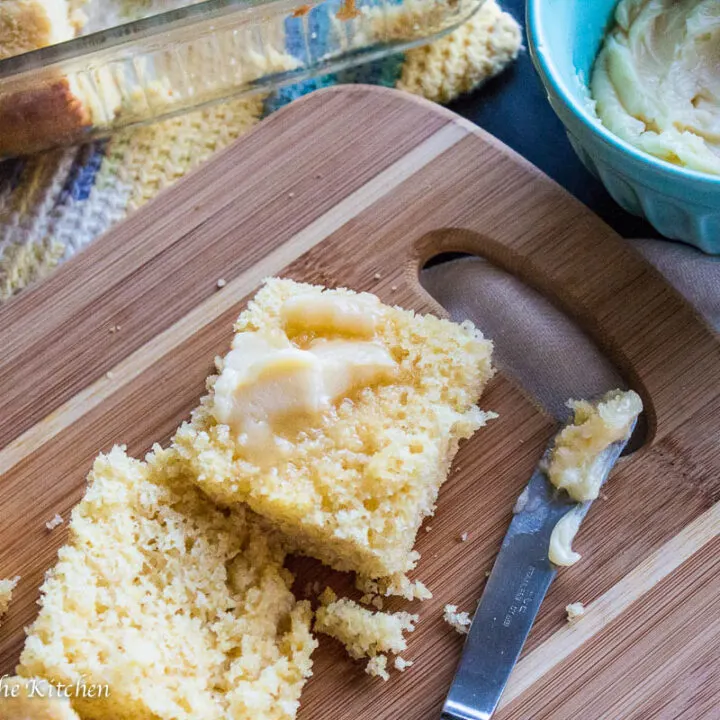 Scott's Firehouse Cornbread
This crumbly, slightly sweet, buttery cornbread is the perfect addition to any chili meal.
Ingredients
2 cups Bisquick
6 TBSP cornmeal
1/2 cup sugar
1/2 cup butter, melted
2 eggs
1 cup milk
Instructions
Pre-heat oven to 350 degrees. Grease an 8x8 baking dish.
Mix Bisquick, cornmeal, and sugar together in a large bowl.
Melt 1/2 cup butter in microwave. Let cool slightly.
Add milk and eggs to melted butter. Stir.
Pour milk mixture into Bisquick mixture. Stir. Pour batter into prepared baking dish.
Bake for 35 minutes or until a toothpick comes out clean and is golden brown.
Nutrition Information:
Yield:

9
Serving Size:

1
Amount Per Serving:
Calories:

296
Total Fat:

16g
Saturated Fat:

8g
Trans Fat:

0g
Unsaturated Fat:

7g
Cholesterol:

71mg
Sodium:

455mg
Carbohydrates:

33g
Fiber:

1g
Sugar:

14g
Protein:

5g
Nutrition information isn't always accurate.