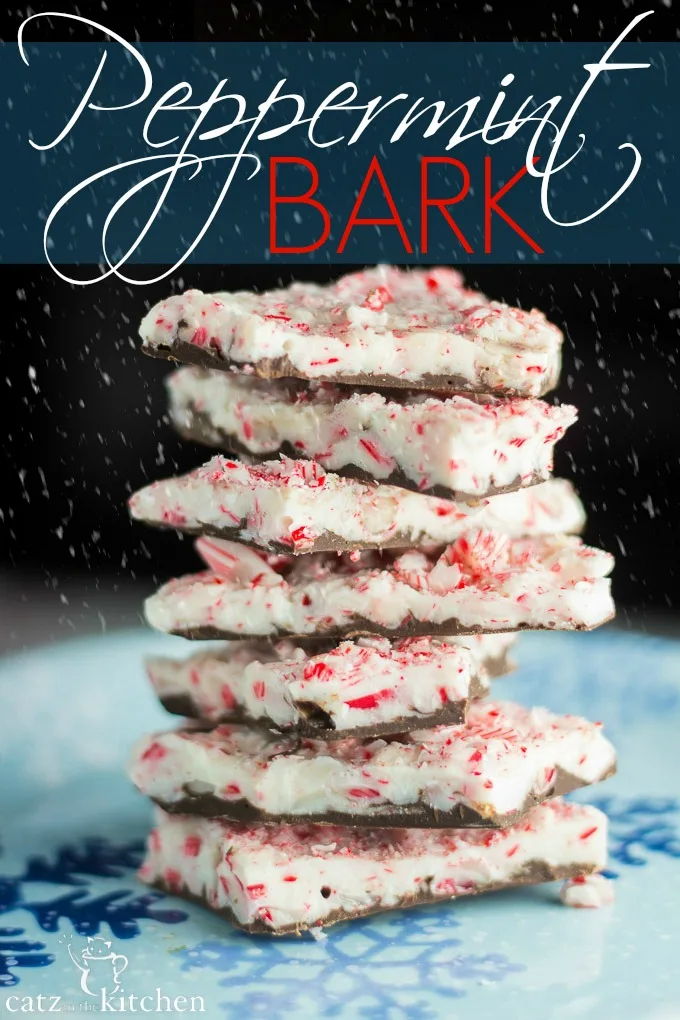 Hi, friends! How is your week treating you? I'm here spreading some holiday cheer and sharing this delicious Peppermint Bark recipe over at Evermine's blog.
This is the time of year when everyone is making yummy, scrumptious treats to share with neighbors, co-workers, friends, and family. This peppermint bark is perfect for that very thing! You don't have to do any baking, the kids can help, and it looks beautiful and tastes like peppermint bliss.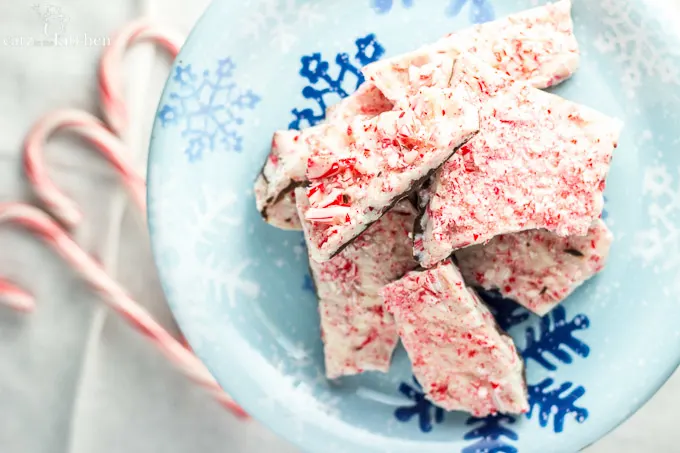 Which is exactly what I did when I made this. I enlisted my kids to help me out.
They unwrapped candy canes while I crushed them with a meat mallet and helped me sprinkle all the peppermint bits over the chocolate. It is so nice to have help in the kitchen – don't you agree?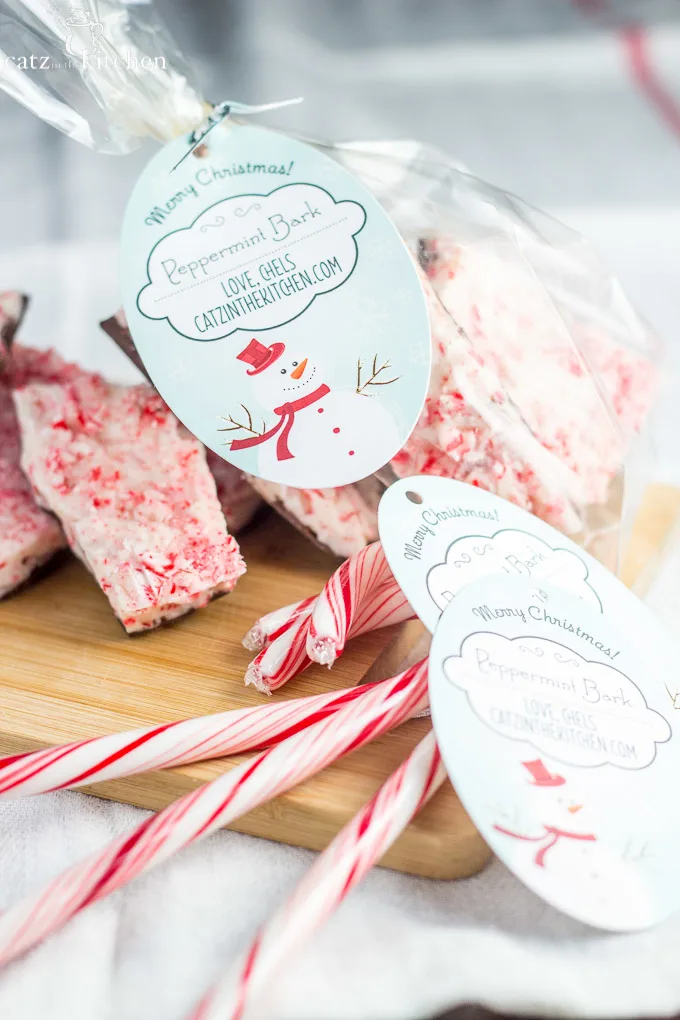 These are perfect treats to have your kids help you with. It's simple and you guys will have so much fun as you dance to Christmas music and laugh.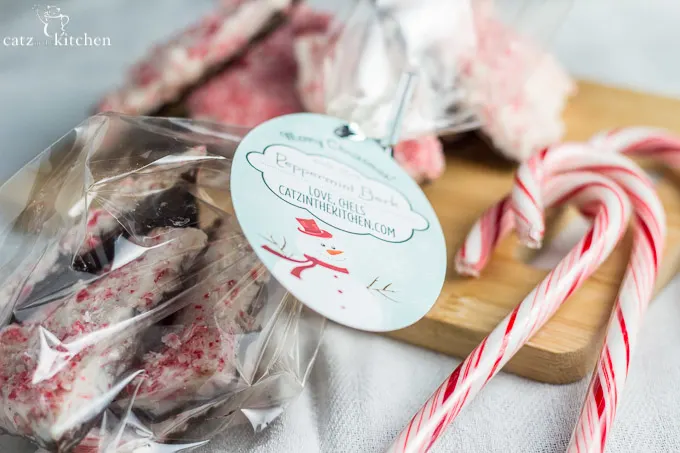 Now this homemade peppermint bark is perfect to add to your neighborhood cookie exchange, make for your kids school, bring to church, put out on the table for your Christmas party, or even indivually wrap for your kid's stockings! I'll bet they wont be expecting a homemade treat in their stocking Christmas morning.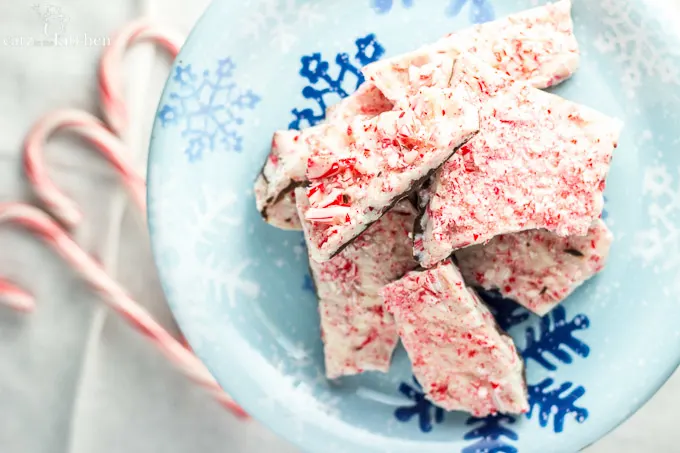 Peppermint Bark
Ingredients
24 oz white chocolate chips
24 oz semi-sweet chocolate chips
1/2 tsp peppermint extract
2 boxes candy canes
Instructions
In a microwave-safe bowl, melt semi-sweet chocolate chips for 60 secs. Stir and repeat for another 60 secs or until chocolate is melted. Stir in 1/4 tsp of peppermint extract.
Place parchment paper on top of a cookie sheet and spread the melted chocolate on top. Place the cookie sheet in the fridge until the chocolate is set and hardened. About 20 minutes.
Use the same process of melting the white chocolate chips as you did the semi-sweet. Microwaving for 60 secs, stiring and repeating until melted. Stir in 1/4 tsp peppermint extract.
Unwrap the candy canes and place in a ziploc bag and crush with a meat mallet or rolling pin. Place one cup of the crushed candy canes into the melted white chocolate, stir, and spread over the hardened semi-sweet chocolate evenly. Sprinkle with leftover crushed candy canes.
Refrigerate for 2 hours, until set and hardened. Remove the pan from the fridge and begin breaking the chocolate into pieces. You can store the peppermint bark in an airtight container or goodie bags for up to two weeks.
Notes
Recipe Source: Comfy in the Kitchen