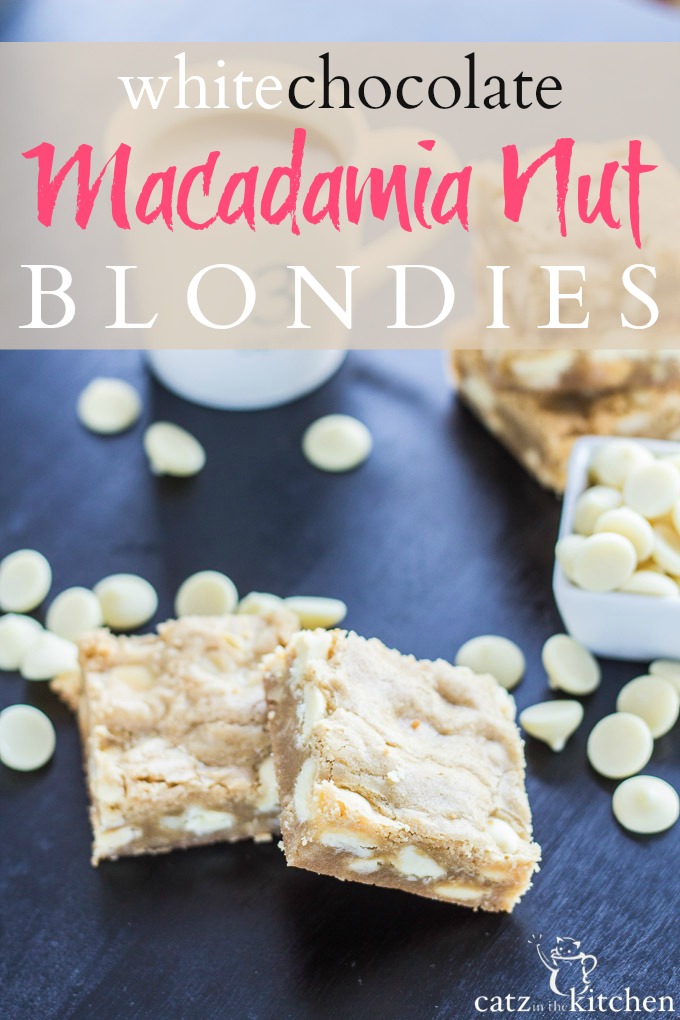 I was talking to Josh the other night and I was telling him all the things that he should NOT buy me for Valentine's Day. Yes, you heard me right. I went on a little tangent listing off things he wasn't allowed to buy me.
For example, he can't buy me roses (even though they are my favorite flower) because the stores and florist shops jack the prices up. He can buy me flowers, but not roses. Something cheaper is always better. He's not allowed to buy me jewelry. I like jewelry and I wear it everyday, but I would rather have meaningful pieces that I really enjoy, rather than several strings of necklaces or bracelets that I won't wear often enough. Of course, if he bought me a pair of pearly earrings to go with my necklace, I don't think I would turn it down. I also said he couldn't buy me chocolate, because I'm still working on all of my Christmas chocolate.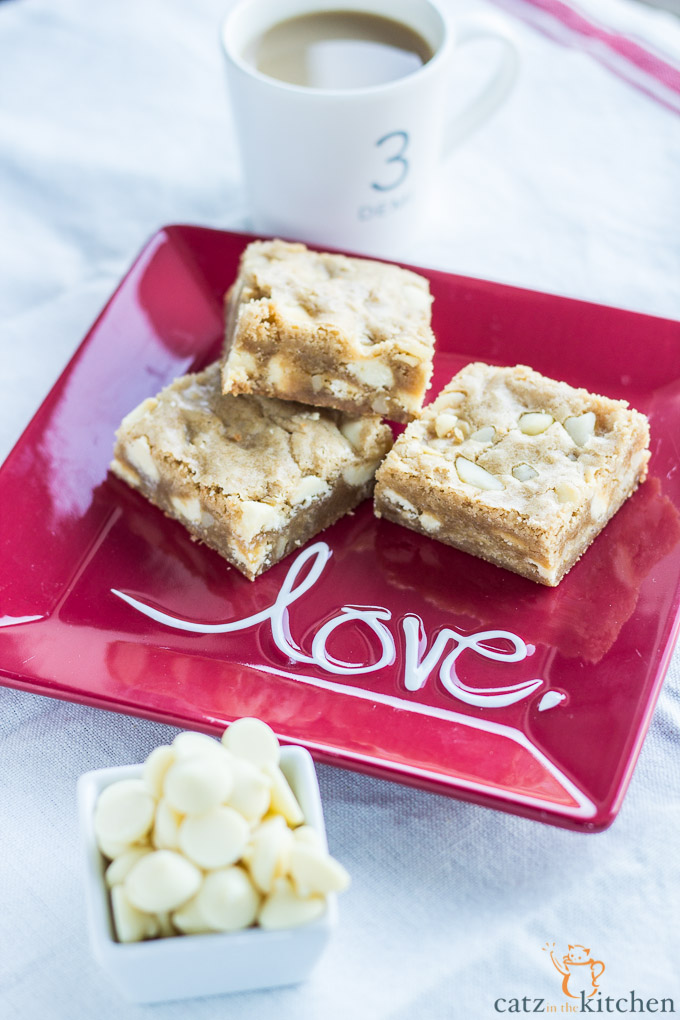 At this point, Josh gave me that exasperated look and started to speak – before I cut him off (a habit I really need to work on, admittedly). I realized what I was doing. I was telling him what he could and could not get.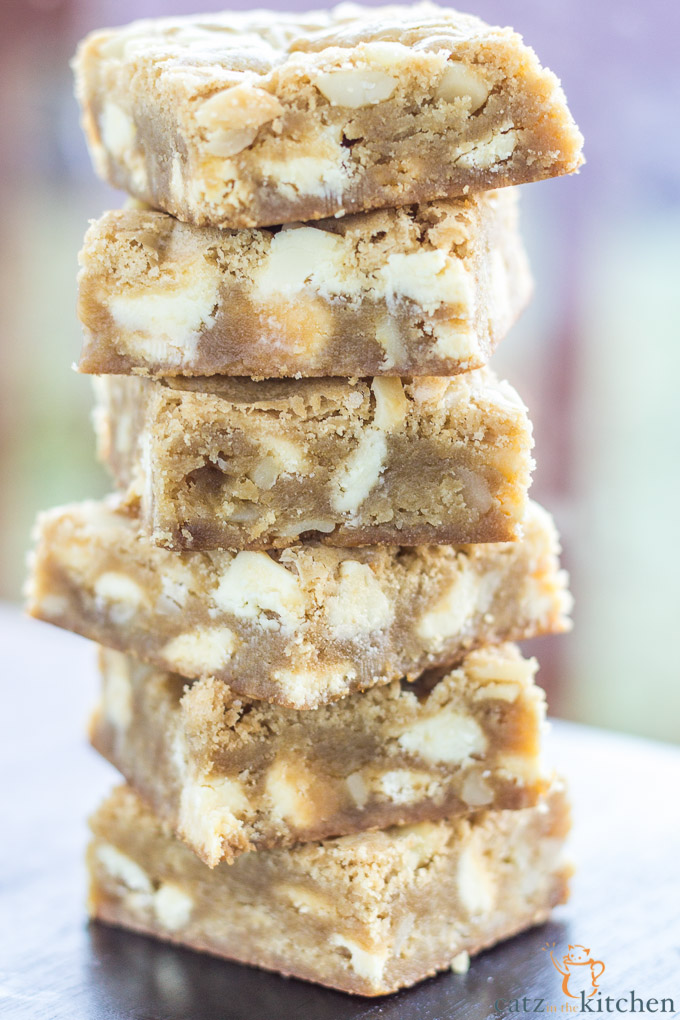 Super romantic, right? Yeah, he thought so, too. Haha! So I've decided to keep my mouth shut. It is funny, though, I was thinking about when we were younger, and how I wanted him to spend money on me and buy flashy things. But over the years, I've really discovered that more than anything he could buy me, what I really want the most is more time with him.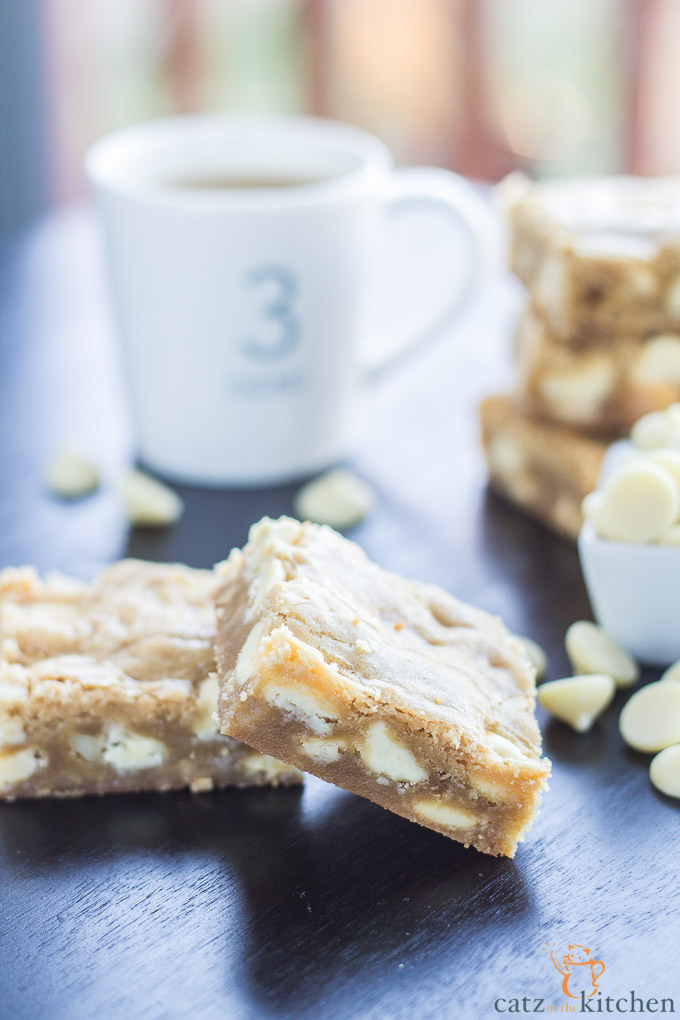 I want to spend time cuddling on the couch with him holding hands, or laying up against him with my head on his chest and his arms around me. I want to be in the kitchen cooking a special Valentine's Day dinner with him for our family. I want to be led into the living room while he pulls me into a slow dance.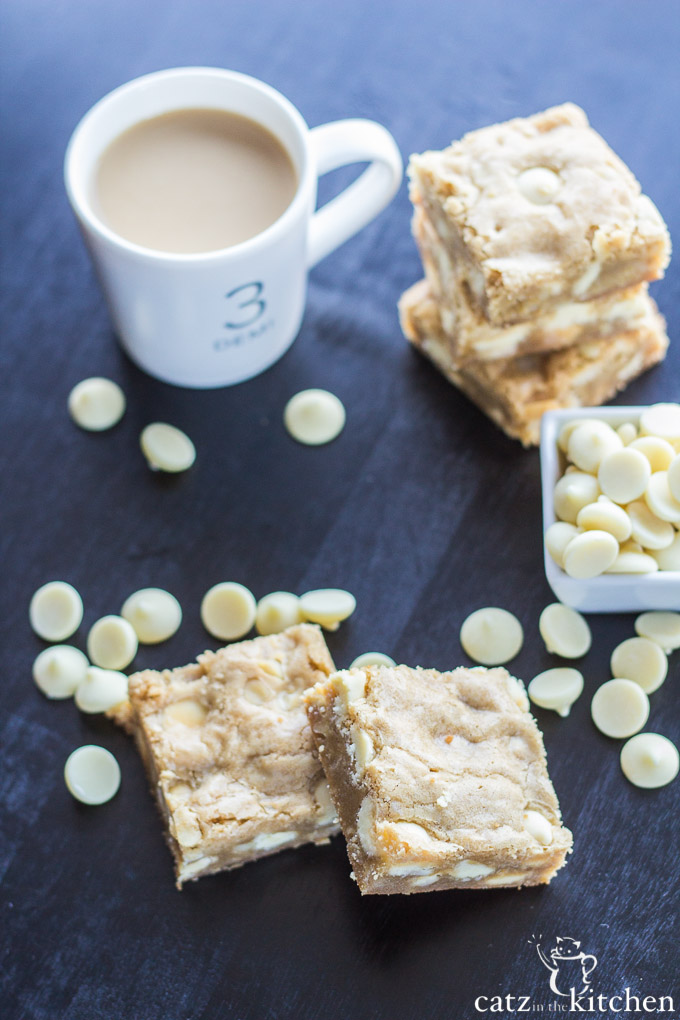 Valentine's Day would, however, be incomplete without dessert. Aside from birthdays and anniversaries, Valentine's Day is the one day I require some sort of dessert, and these white chocolate macadamia nut blondies are the perfect thing. I can totally see Josh and I hanging out in our sweats or pjs lying on the couch with one of these blondies in our hands. I don't know about you, but that seems pretty romantic to me.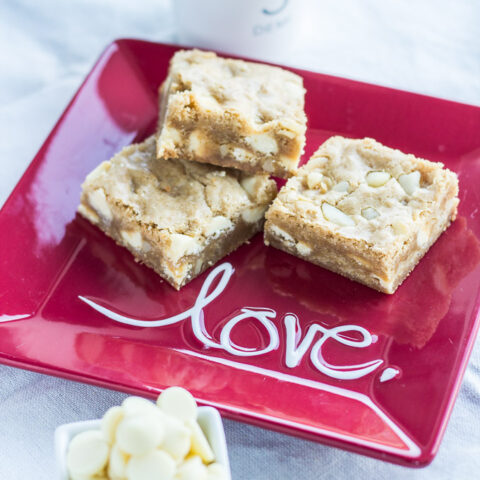 White Chocolate Macadamia Nut Blondies
This recipe for White Chocolate Macadamia Nut Blondies is a simply wonderful treat for Valentine's Day...or any other day! Share them with someone you love.
Ingredients
1 cup butter, softened
2 cups brown sugar, packed
2 eggs
1 1/2 tsp vanilla extract
1/2 tsp almond extract
2 cups all-purpose flour
1 tsp baking powder
1/2 tsp salt
1 1/2 cups white chocolate chips
1/2 cup + 4 tbsp macadamia nuts, chopped
Instructions
Pre-heat oven to 350 degrees. Line a 9x13 baking dish with parchment paper.
In a large mixing bowl, cream together butter and brown sugar. Beat in eggs, vanilla, and almond extract.
In a medium sized bowl, whisk together flour, baking powder, and salt. Gradually beat in flour mixture to the wet mixture. Fold in chocolate chips and nuts. Pour the blondie mixture into the baking dish and top with remaining 4 tbsp of macadamia nuts.
Bake for 30-40 minutes or until the edges are slightly browned and a toothpick comes out clean when inserted in the middle. Cool completely. Carefully lift the parchment paper our of the baking dish and cut the blondies into squares.
Nutrition Information:
Yield:

20
Serving Size:

1
Amount Per Serving:
Calories:

285
Total Fat:

15g
Saturated Fat:

9g
Trans Fat:

0g
Unsaturated Fat:

5g
Cholesterol:

46mg
Sodium:

179mg
Carbohydrates:

35g
Fiber:

1g
Sugar:

25g
Protein:

3g
Nutrition information isn't always accurate.