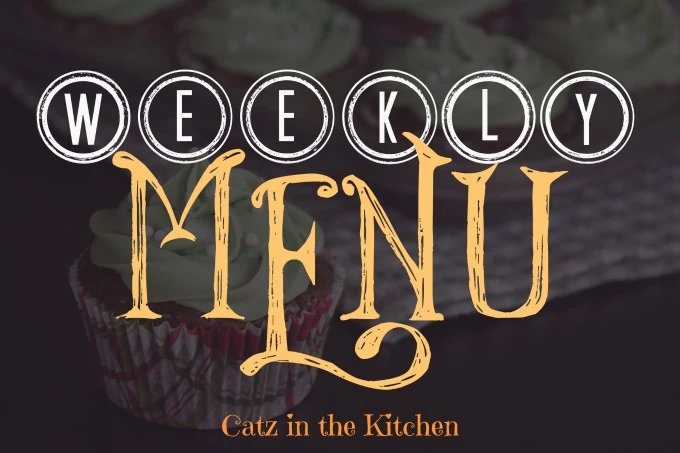 What a week! Josh was gone on vacation for most of it and then we spent the weekend celebrating our 12th anniversary, and the girls and I got baptized! It was one amazing weekend!
This week won't be as busy, a little bit back to routine which will be nice. Eden turns 7 years old on the 15th – I'm not even sure how this is possible. I was just holding her in the hospital, like yesterday!
I'm excited that we're at the midway point in August. I'm getting eager for fall and the holidays. My favorite time of the year. But it's also been a really wonderful summer, and that will be hard to let go of too. Good thing the sun is shining this week, because I know a lot of aren't ready for fall yet, haha!
Monday
Grilled Pesto Shrimp Skewers with Brown Rice and Veggies
Tuesday
Grilled Steak Tacos
Wednesday
Healthy Oatmeal Pancakes with Fresh Fruit
Thursday
Turkey Taquitos with Salad
Friday
Pizza and Salad
Saturday
Eden's birthday- dinner is her choice
Sunday
Birthday BBQ