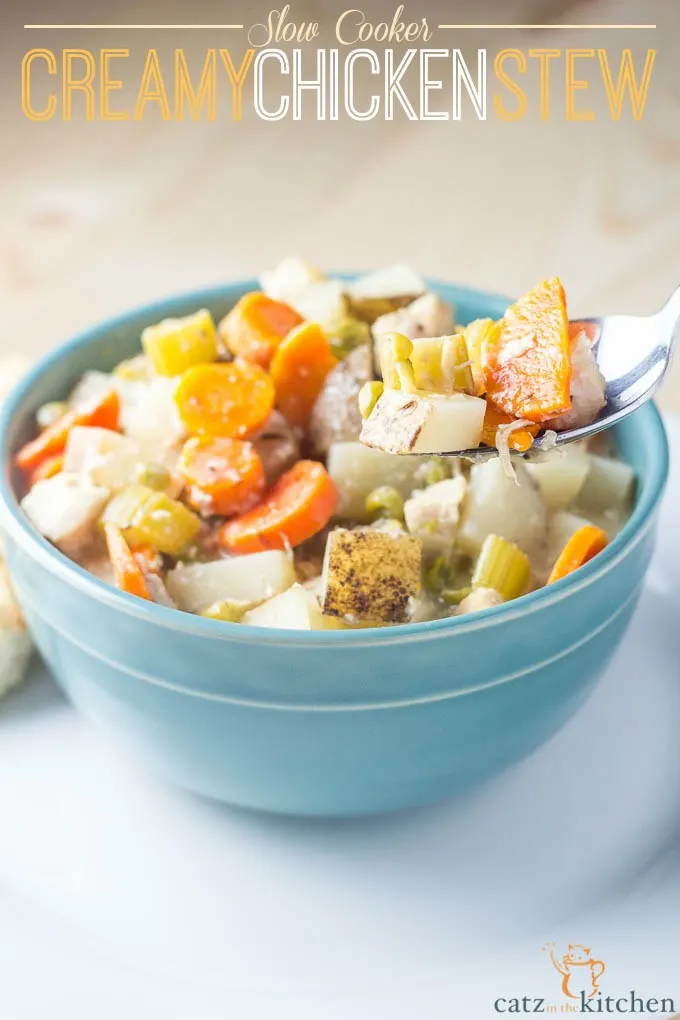 This post has been updated from the archives. It was originally published in February of 2013. The text of the post is the same, but the photos have been retaken and the recipe updated.
I need to be comforted. After watching the Season 3 finale of Downton Abbey, I'm needing a hug and some love. I feel oddly attached to the characters of the show. I'm wondering who's getting on Carson's nerves today, or if Daisy is indeed going to take over the farm like her father-in-law has requested. Is baby Sybil walking yet? How I wish I was served my breakfast on such a cute tray every morning by Anna and NOT O'Brien. And I think Mary and I would be best friends, because, well, let's just say we share some not-so-admirable qualities. But after Sunday…I'm not celebrating that Thomas finally seems to have a heart and has gained a friend. I'm not celebrating that Ms. Patmore had the good sense to kick the grocer to the curb. And I'm not celebrating Mary's newborn son. Well, I am…but I'm not. IT ISN'T FAIR!!!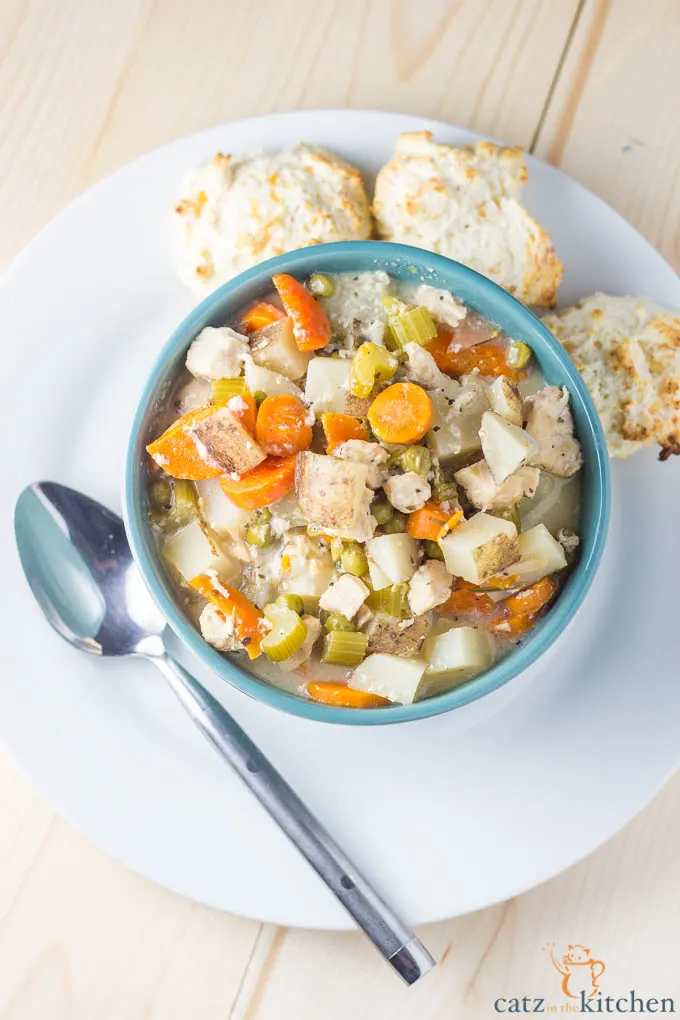 Though I'm terribly sad at how the season ended, a girl's gotta eat, and crying and getting upset only makes me hungrier. Which is why the stew is perfect – it's not only comforting, but filling as well. Its creaminess is indulgent (which I think is what's so comforting about this whole stew), and the vegetables and chicken soak in all the flavor of the herbs, making for one perfect bite. I can almost picture watching the staff eat this very dish in an effort to soothe their emotions of the latest Downton tragedy while focusing on keeping the manor running.
So, if you happen to be a late Downton Abbey bloomer, and have stored the end of Season 3 on your DVR, or you are working your way through all the seasons, please accept this dish as an offering. Make this stew the night you plan on watching the finale. It's perfectly acceptable to drown your salty tears in a hearty bowl of stew.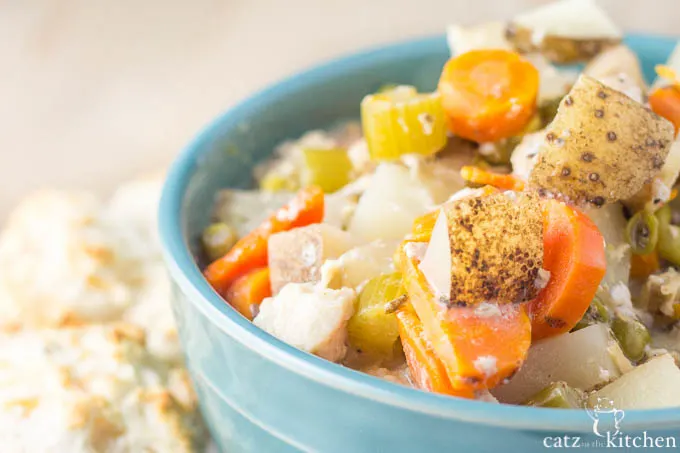 Slow Cooker Creamy Chicken Stew
Total Time:
6 hours
15 minutes
In need of some crockpot comfort food? This slow cooker creamy chicken stew recipe will fit the bill!
Ingredients
3 medium potatoes, chopped into cubes, skin on
2 cups sliced carrots
1/2 cup chopped celery
3/4 cup frozen peas
2 cans (15 oz) chicken broth
2/3 cup flour
2-3 cups chopped boneless, skinless chicken breasts
1/4 cup heavy cream
1 tsp dried basil
3/4 tsp dried rosemary
3/4 tsp dried tarragon
3/4-1 tsp salt
1/4 tsp pepper
Instructions
Combine carrots, celery, and all but 1 cup chicken broth. Cover and cook on low for 2 hours.
Stir flour into the remaining cup of broth until smooth. Stir into slow-cooker.
Add chicken, potatoes, peas, and herbs into slow-cooker.
Cook on high for 4 hours.
Stir in salt, pepper, and cream.
Serve with crusty bread or biscuits
Nutrition Information:
Yield:

6
Serving Size:

1
Amount Per Serving:
Calories:

462
Total Fat:

10g
Saturated Fat:

4g
Trans Fat:

0g
Unsaturated Fat:

5g
Cholesterol:

133mg
Sodium:

577mg
Carbohydrates:

40g
Fiber:

5g
Sugar:

6g
Protein:

51g
Nutrition information isn't always accurate.
Note:
This recipe is not my own. I have it written down on a sheet of notebook paper and I can't recall where I sourced it from.