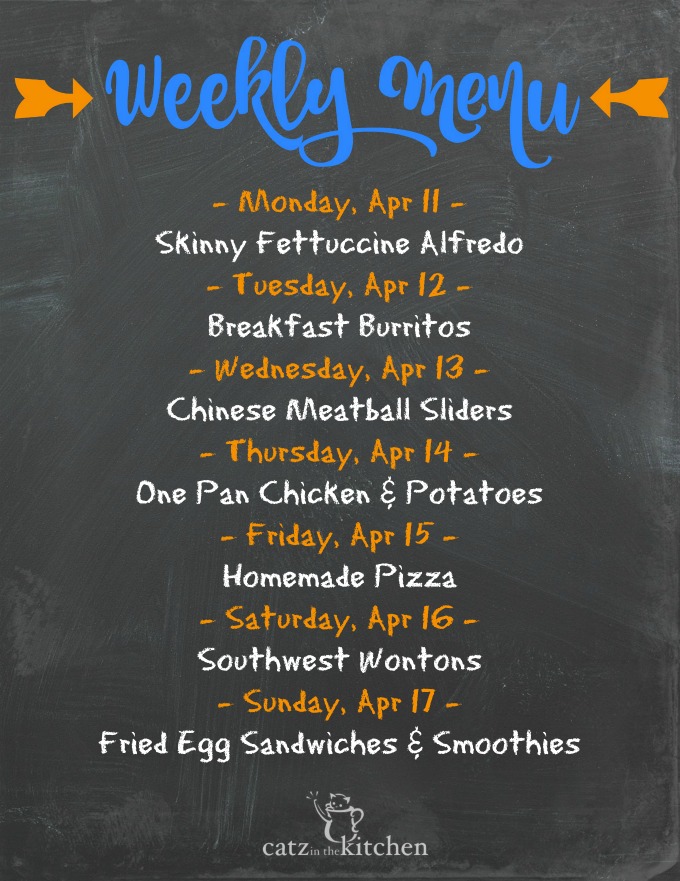 Happy tax week everyone! Yes, you heard me correct. If you haven't filed your taxes yet, you've got five days to get er' done! Hopefully, you're done, though.
I'm feeling so thankful that we had two days last week that got into the 80's! On Friday, we skipped our pizza night and opted to grill some burgers outside and let me tell you, they were the best tasting burgers (except for the In-N-Out ones we ate last month) that we've had in a long long time!
#almostgrillingseason #cantwait #grillallthefoods
But, the 80 degree days are gone this week, being replaced by those partly sunny (or partly cloudy, depending on your point of view) blue sky days with some rain and clouds. Which I guess is more typical of April in the PNW.
Our menu this week is on the tasty, but simple side. Easy weeknight dinners all the way around and all family favorites. Some repeats that we didn't get to. Win/Win/Win!
Check out some of our past menus for more great dinner options. Have a great week everyone!!