Chipotle fish tacos are creamy, spicy, crunchy, smokey, and fresh – they really have it all. They have become a summer grilling mainstay for our family!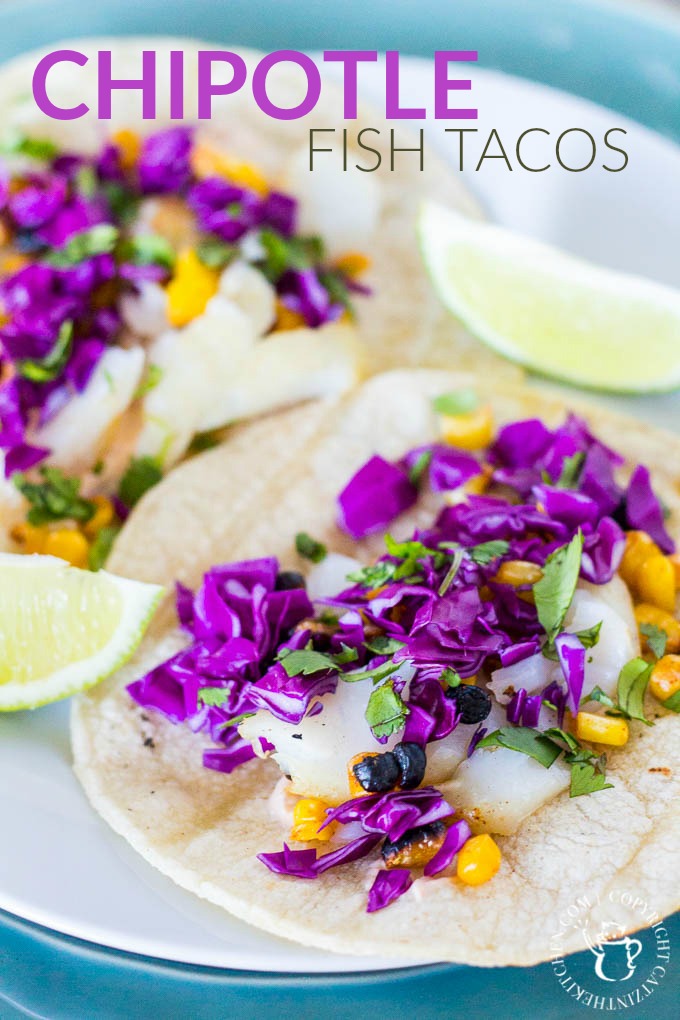 We've updated this post a couple of times now in the five years since it originally went up on Catz – it's that good! It's one of our all-time favorites in the Mexican / Latin food category, as well as the fish department! We haven't shared it in several years, and the photos weren't great the second time around either, so if you haven't tried this one yet – this summer's your chance!
Good evening, once again! How is it that I'm back with you again so soon? Well, don't worry – I won't be here long (at least not tonight!). I just wanted to share with you one of mine and Chels's favorite new recipes we have been playing with this summer – Fish Tacos. This will be a pretty quick post, as I haven't had time to properly photograph it, but with summer evaporating before our eyes, I would be doing you a disservice if I didn't get it to you while you could still use it! (2013 Note: Now, two years later, I've finally taken new photographs. 2016 Note: And five years later, finally some halfway decent ones!)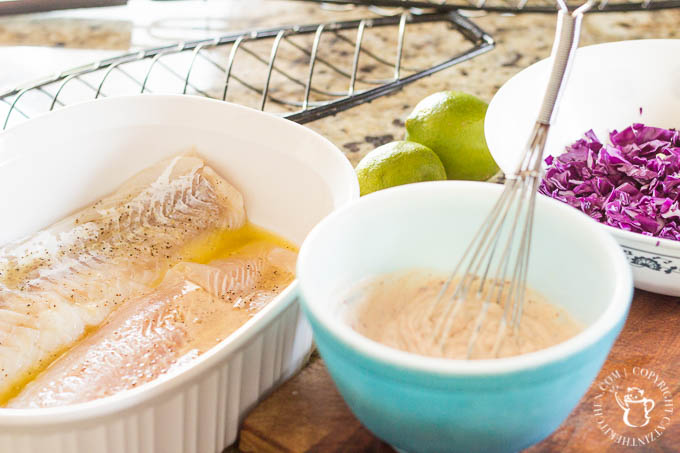 Neither Chels or I had ever really had fish tacos before using this recipe. I had tasted them here and again, and never been overly impressed. Usually, I found the pseudo-tartar sauce overpowering, or the fish mushy, etc, etc. This amazing recipe fixes all of that, and simplifies it in the process. Dig in and enjoy!
Now, as far as choosing the fish is concerned, the only real rule is that it be a white fish filet. A little less than a pound will generally do you, and you'll get 8-12 tacos out of that. Keep in mind, they aren't as filling as regular tacos, so you'll want to make extra! The original recipe recommended using tilapia or halibut, but I've made it with swai and cod, and it tastes fantastic. (This is definitely still true. This time, we used Mahi Mahi, and it was even better. I'm sure halibut would be marvelous, if you happen to be blessed enough to have access to such wonderful things. With a pound of Mahi Mahi, we actually got 15 tacos.)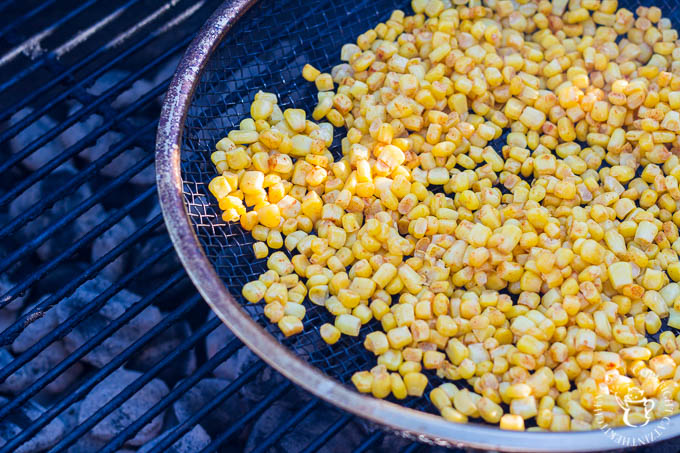 The first step is to prepare the marinade for the fish. The fish only marinates for about 20 minutes, so don't worry about getting started too far ahead of time, but that 20 minutes will give you time to get everything else ready. The marinade, like everything about this recipe, is very simple. Take two tablespoons of extra virgin olive oil, pour it into a small bowl, add a quarter teaspoon of salt, and grind in some fresh black pepper. The recipe then calls for squeezing in two tablespoons of fresh lime juice, but you actually have several options. First, do exactly as the recipe says, and fresh squeeze two tablespoons of the good stuff. Otherwise, you can simply squeeze out an entire lime into the bowl – that generally equates to roughly two tablespoons (unless you have freakishly large limes). For a third option (let's say, in a pinch), use bottled lime juice (tsk, tsk). Whisk the marinade together, and pour it over the fish fillet. That's it! Let it sit for 20 minutes. (For Mahi Mahi specifically, prior to marinating it, grind some black pepper and sprinkle some salt directly onto the flesh of the fish, and brush it lightly with additional olive oil.)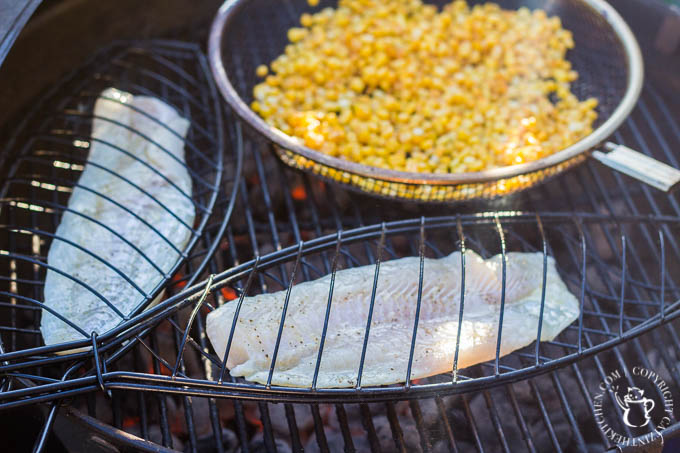 At this point, there just a bit more to the prep. Go ahead and start working on your chipotle cream sauce. So simple! Combine 1/3 cup of non-fat plain Greek yogurt, two tablespoons of mayonnaise, and two teaspoons of finely chopped adobo chipotle chiles. You will generally be buying these canned, so you can alternatively use the just the sauce (still two teaspoons) from the can, if you want to turn the heat down on the spice level. Mix it together – voila! Heavenly chipotle cream sauce.
Heat up some corn, chop up some red cabbage, and get your cilantro chopped and ready! Now it's time to heat up the grill…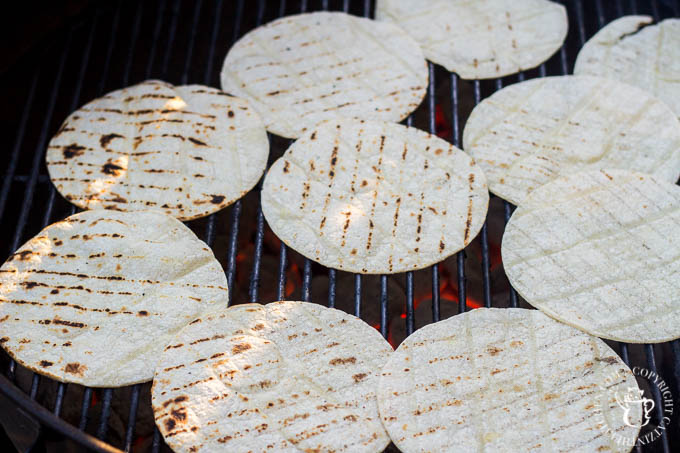 Preheat the grill to medium heat (as always, I recommend spraying with a
nonstick grilling spray
first). Once the fish is on the grill, give it about three minutes on each side. Each of the suggested fish fillets is quite thin, so six minutes total will about do it every time. When the fish is done, set it on a plate right next to the grill, and set up a foil tent that funnels heat from the hot side of the grill down onto the fish to keep it warm.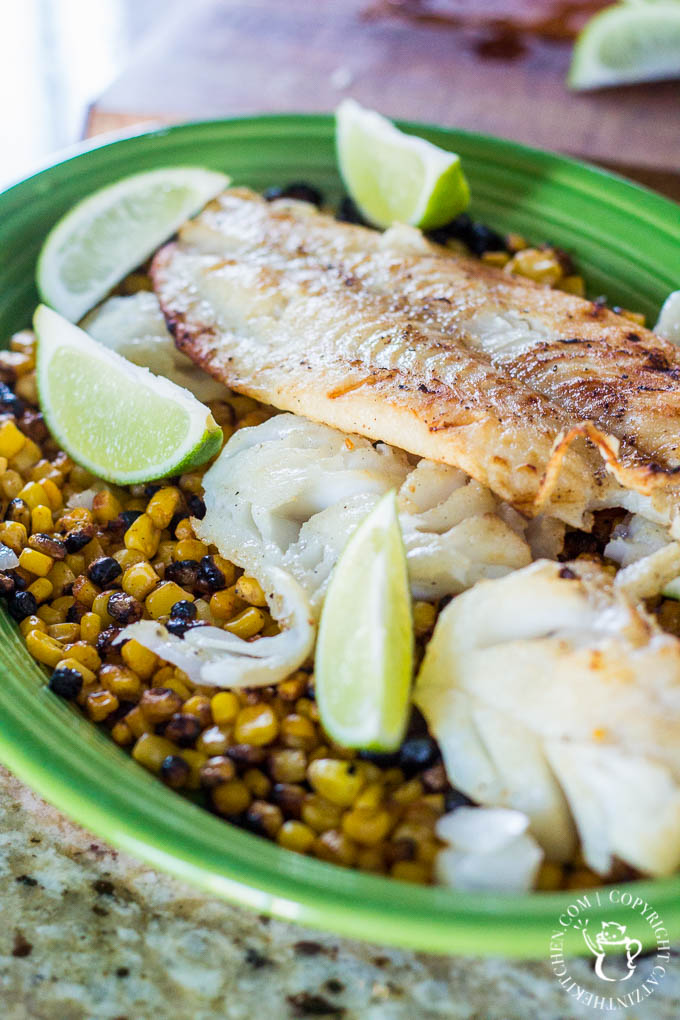 While the grill is still on, throw your white corn tortillas onto the grilling surface for about thirty seconds. Guess what? You're done! All that's left is to put them together.
(Mahi Mahi is a bit thicker, so you might increase your grilling time by a minute or two – not much. Also, if you prefer, Weber now makes a grilling spray that you can spray on after the grill is already hot – very cool.)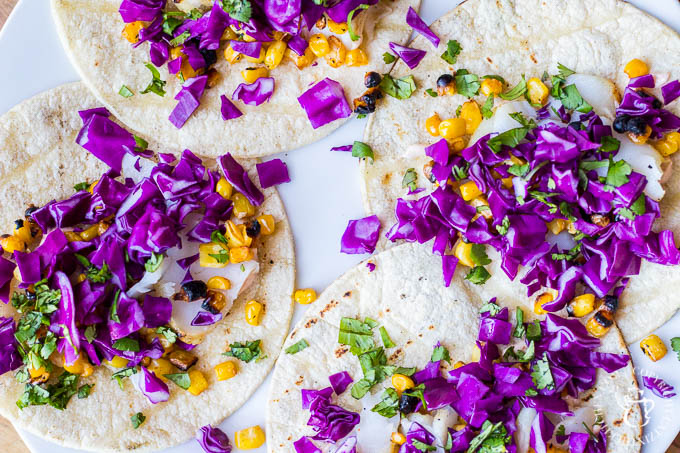 Flake the fish with a fork, and spread the chipotle cream sauce across the warm white corn tortillas. Top the tortillas conservatively with the flaked fish, and then add corn, red cabbage, cilantro and garnish with lime wedges. That's it – time to eat! This is a meal that comes together fast, and is easy to pull off well. Not only that, but it's actually quite healthy! Enjoy – we sure have!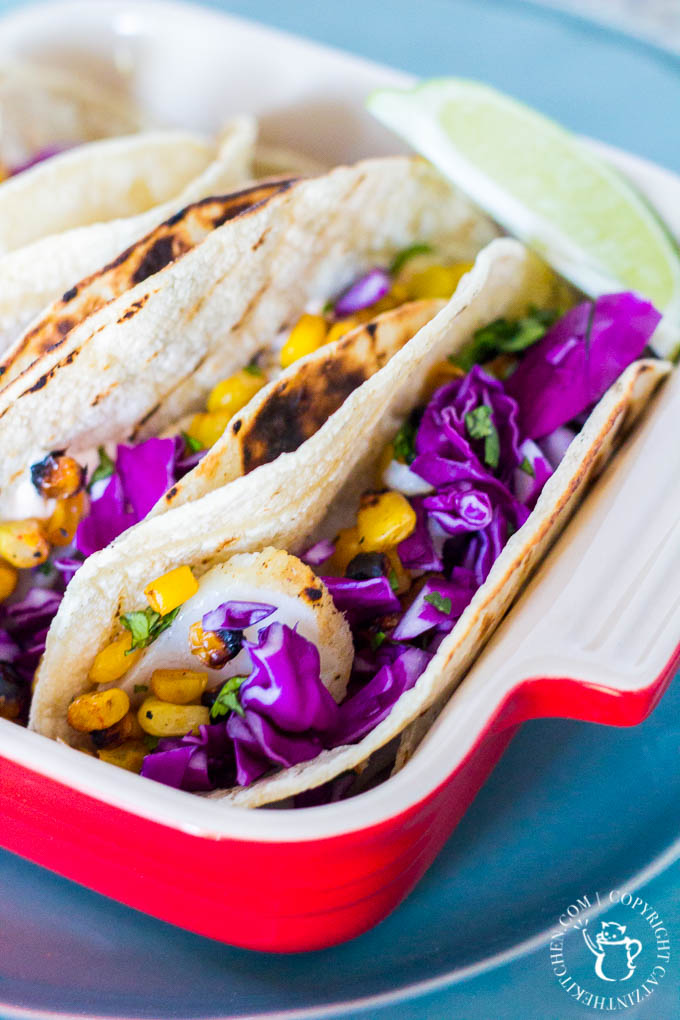 Chipotle Fish Tacos
Chipotle fish tacos are creamy, spicy, crunchy, smokey, and fresh - they really have it all. They have become a summer grilling mainstay for our family!
Ingredients
2 tbsp extra virgin olive oil
2 tbsp fresh lime juice
1/4 tsp salt
fresh ground black pepper
1 lb white fish filet
1/3 cup non-fat Greek yogurt
2 tbsp mayonnaise
2 tsp finely chopped canned chipotle chile in adobo
8-12 (6 in) white corn tortillas
1-2 cups chopped red cabbage
1 cup cooked corn kernels
1/4 cup coarsely chopped cilantro
lime wedges
Instructions
Whisk olive oil, lime juice, salt, and pepper together in a small bowl, and pour over fish. Let marinate for 20 minutes.
Preheat grill to medium heat.
Make chipotle cream by combining yogurt, mayonnaise, and canned chile.
Grill fish fillet for approximately 3 minutes on each side (ensure fish is cooked through). Place cooked fish on plate under foil tent to retain heat.
Warm tortillas on grill for about 30 seconds.
Serve by spreading chipotle cream sauce on warm tortillas, and topping with cabbage, corn, and cilantro.
Eat immediately!
Nutrition Information:
Yield:

12
Serving Size:

1
Amount Per Serving:
Calories:

180
Total Fat:

9g
Saturated Fat:

2g
Trans Fat:

0g
Unsaturated Fat:

6g
Cholesterol:

37mg
Sodium:

108mg
Carbohydrates:

13g
Fiber:

2g
Sugar:

2g
Protein:

14g
Nutrition information isn't always accurate.