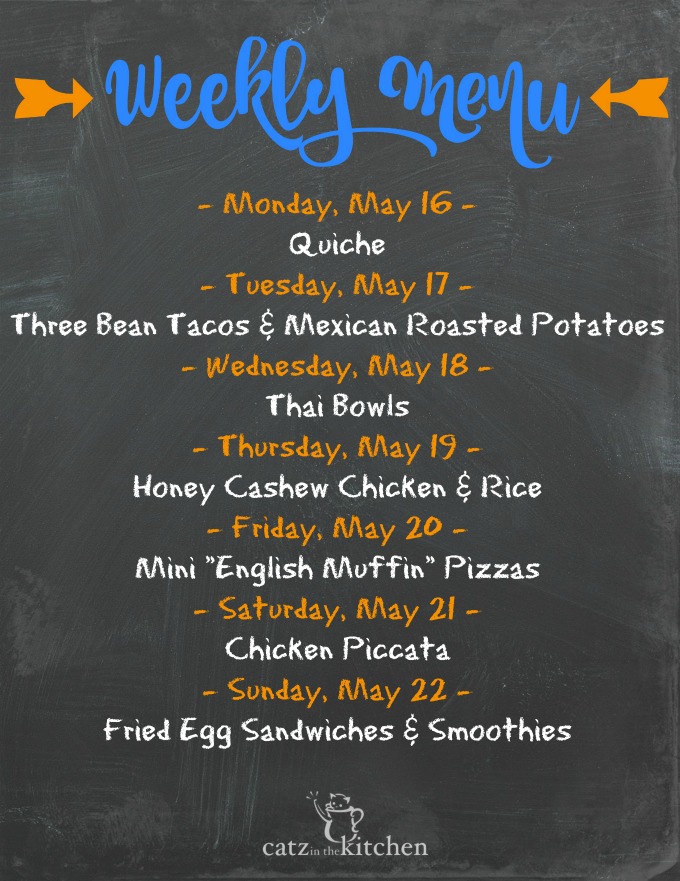 Hey friends!
We missed last week's weekly menu! Actually, I wrote it and everything, but you know how life gets. It completely and totally got in the way. But we're back and we're hoping this week, while still busy, is a little bit more normal and scheduled out.
Since, I wasn't around much last week, so how was everyone's Mother's Day? Ours was good. Josh made a delicious French feast for me. And then this week we celebrated not one, not two, but THREE birthdays! We started off by celebrating Josh's youngest brother on Monday. On Wednesday, our very own Gracie turned 12 years old! And on Friday we celebrated my mom's 60th birthday! It was a busy birthday week!
But the fun isn't over! Josh's sister hit 40 weeks with her pregnancy on Friday, and we're all eagerly anticipating the arrival of this little one. As soon as we get the news, we hope to head out of town to welcome the new addition to the family!
As always, feel free to take a peek at past weekly menus for other great dinner options. One of my favorite things to fix if I'm in a dinner rut is to make breakfast for dinner. Whose kids don't get excited about pancakes, waffles, or eggs for dinner?
Make sure you "Like" our Facebook page so you can stay up to date on posts, and follow me on Instagram for fun behind the "Catz" scenes!
Have a great week everyone! Here are the recipes: