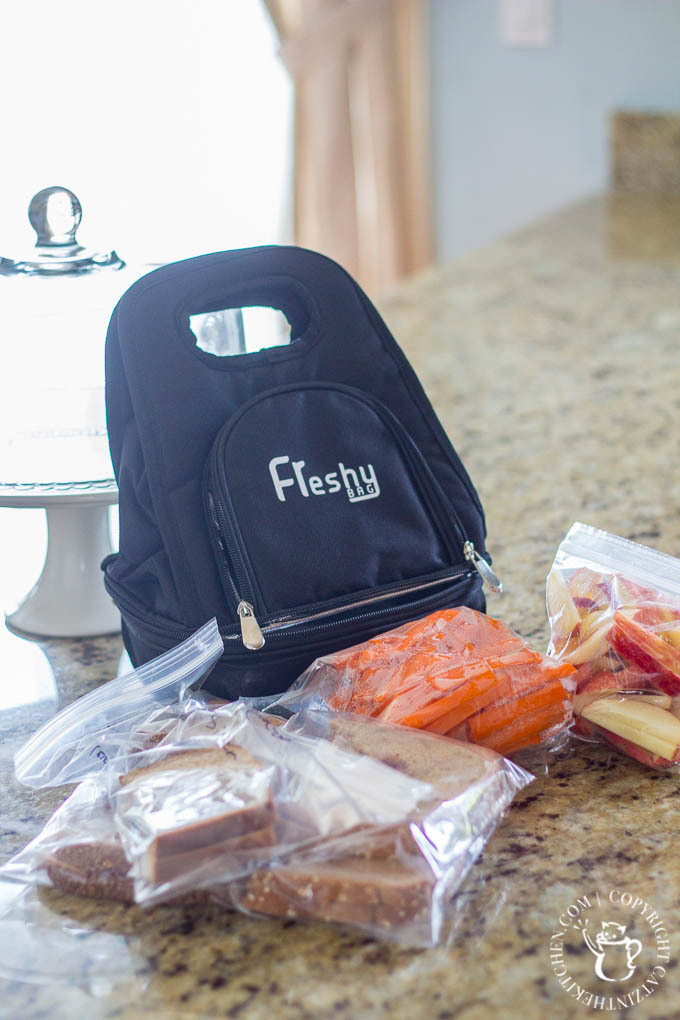 On most normal week days, Josh brings a lunch to work. It's ridiculous how fast eating lunch out everyday adds up. Add that to a coffee habit, and you can virtually kiss any extra spending money goodbye! Anyway, usually on Sundays, we do a meal prep thing where we make our overnight oats for the week, little snack bags full of nuts, and some sort of lunch that splits up well into multiple days. We've tried enchiladas, mini chicken pot pies, falafel, and more.
This week however, we're just having sandwiches. Sorry, Josh, maybe next week you'll have something more exciting!
When we run errands over the weekend, we'll do a similar thing with our lunches. I really don't like buying fast food, so if we can pack some sandwiches, carrot sticks, apple slices, and maybe a couple bags of crackers or chips, we all really enjoy eating that. I, of course, also enjoy saving a little money.
A few months ago, the good people of Freshy Bag contacted me and asked if I wouldn't mind doing a review of their product. I, as you can imagine, was delighted! It can be hard to find a lunch or snack bag with a bit of space that isn't bulky and wide, but this one is also a space saver. I love its simple design!
We've given our little Freshy Bag a pretty decent workout! Our first use of this bag was back in May when we drove from Portland, Oregon to Spokane, Washington to meet our brand new niece. We packed sandwiches, carrot sticks, cookies, and apple slices for the 350-mile road trip. The insulated bag was kept nice and cool during the seven hour drive thanks to the ice pack we slid into the bottom compartment. On this particular venture, we took Josh's sporty little commuter car (gas mileage!), so space was at a premium – because of the size of the Freshy Bag, it fit nicely in the back seat with our three kiddos!
I've tried it out several more times during our hot, summer days taking the kids to the park, and each time, we were impressed. Our food stayed fresh and cool and little three-year-old Christian loved carrying it because of the easy grip handle! In fact, on our last "test" (a 10-mile bike ride on a 90 degree afternoon!), Christian kept the Freshy with him in his little bike trailer the whole time…contentedly snacking and sipping cool water at his leisure. Seriously, it looked like the life…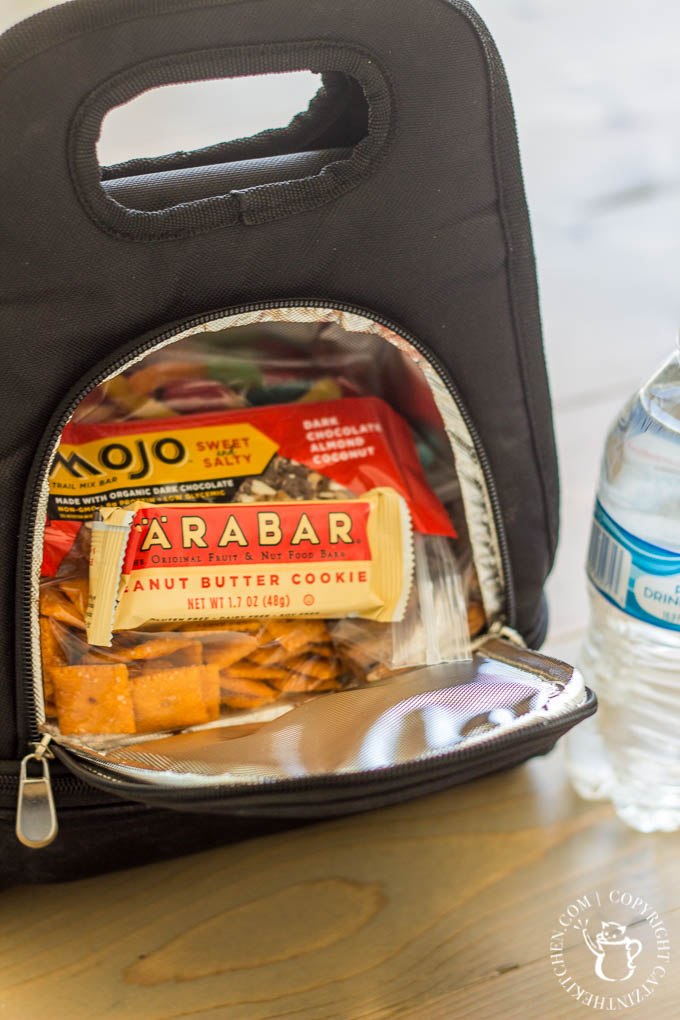 I really wasn't sure at first how much food I was going to be able to pack into one of these bags, but was pleasantly surprised. There are two big pouches with zippers, one forward facing and on on the bottom that opens up. Each time we've used it, I've been able to fit all the sandwiches and snacks I've planned to bring along with it, and nothing had to get squished!
Did I mention it's also machine washable? As a stay at home mom with three kids, spills and stains just happen, so I love that thoughtful little feature!
The only difficult thing you might find is fitting multiple drinks along with all the sandwiches and snacks. I've fit three bottles of water on the bottom, but it was a tight fit. I think if you were to pack juice pouches or those smaller juice boxes, you would have no problem making everything fit.
I think you'll be impressed with the quality, look, and space, along with, most importantly, how well your food stays fresh inside one of these bags. If you're not impressed, Freshy Bag offers a 100% satisfaction guarantee and a lifetime warranty! Not too shabby, right?
You can purchase your Freshy Bag on Amazon or FreshyBag.com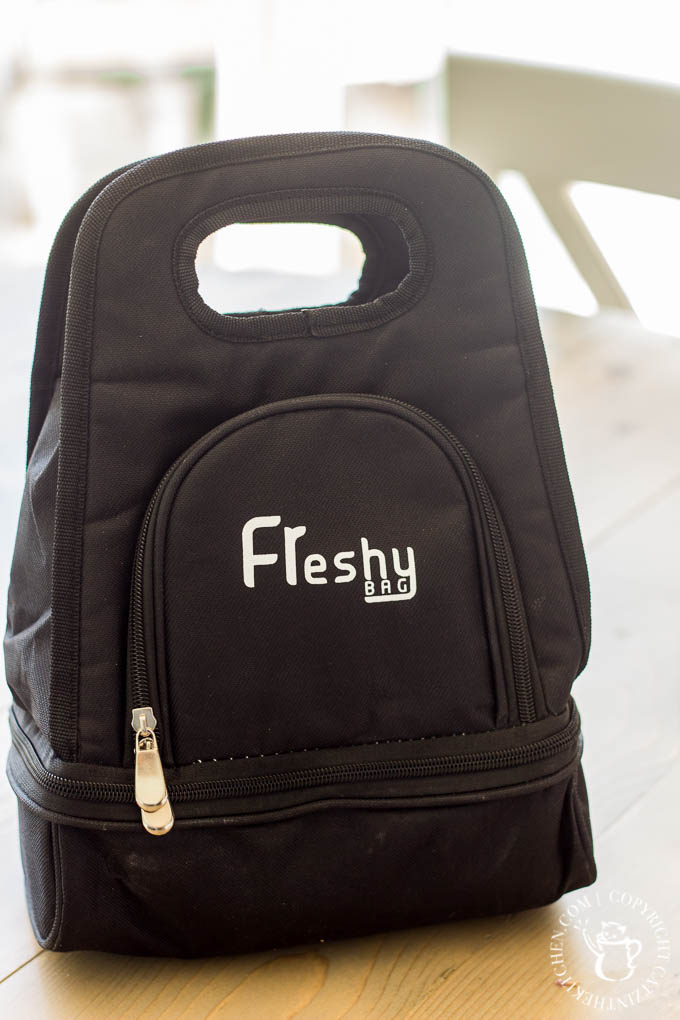 Freshy Bag provided a review unit for this post. We did not receive any other compensation, monetary or otherwise, for this review, and the thoughts and opinions expressed are completely our own.