If you're looking for an easy, foolproof recipe for the chocolatey, crumbly, gooey goodness of classic brownies, even kids can make these!
Well, originally there was a simple plan with these brownies. Our kids are big Food Network fans (as are we), having basically grown up on some of the shows (I'm looking at you Chopped, The Great Food Truck Race, and The Pioneer Woman!), and they really like kid's cookbooks! (In fact, we did a post last summer about our kids' favorite cookbooks.) So, when we were offered the opportunity to check out an advance copy of Food Network Magazine's new cookbook, The Big, Fun Kids Baking Book, we didn't hesitate!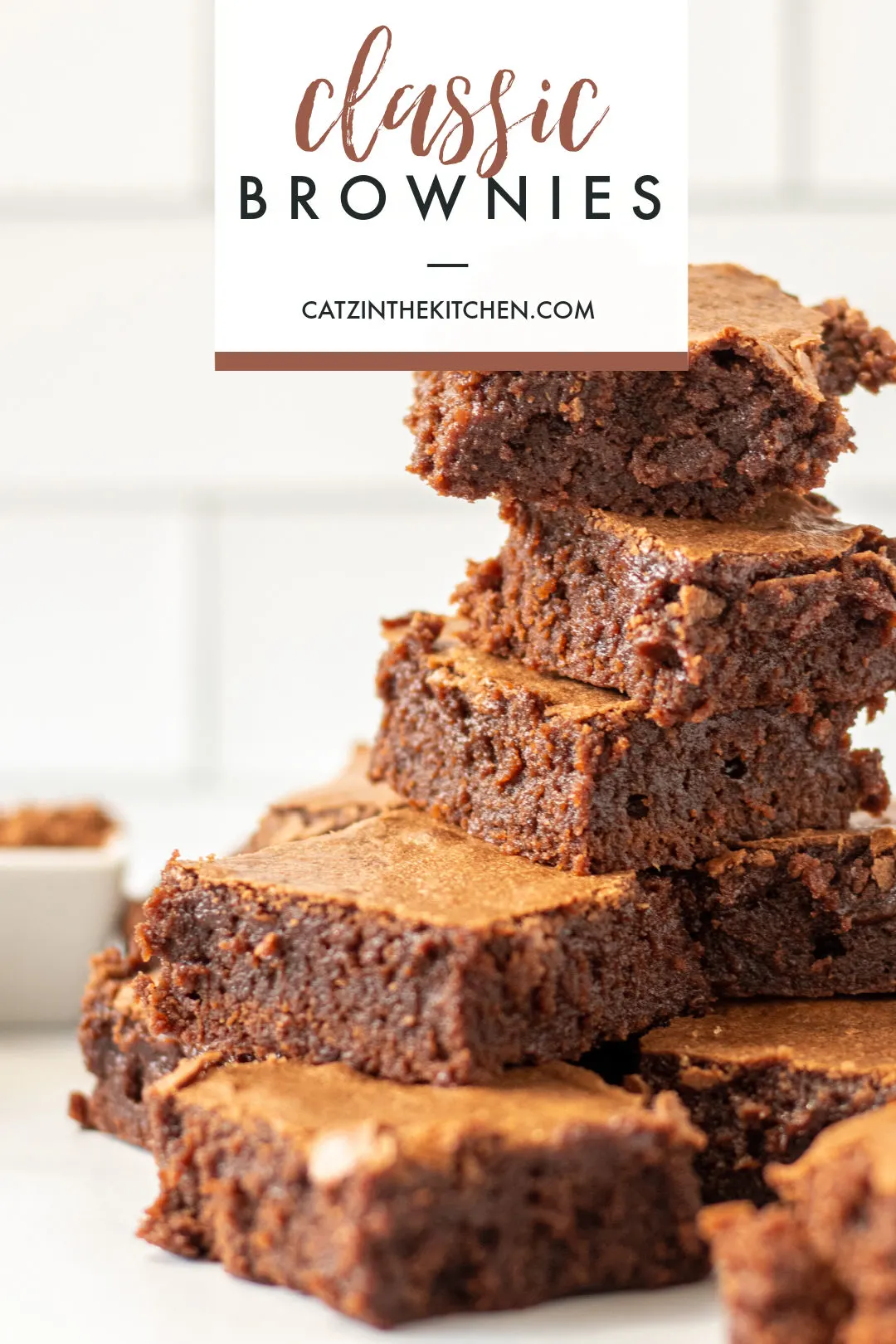 So, like I said, there was a simple plan. It was for Chels and the kids to make this together, enjoying a little quality baking time, letting the kids do as much of the work as possible, and learning along the way, of course. The kids identified about five recipes they were especially interested in making, ingredients were purchased, plans laid…and then Chels broke both her wrists in an accident on Eden's hoverboard.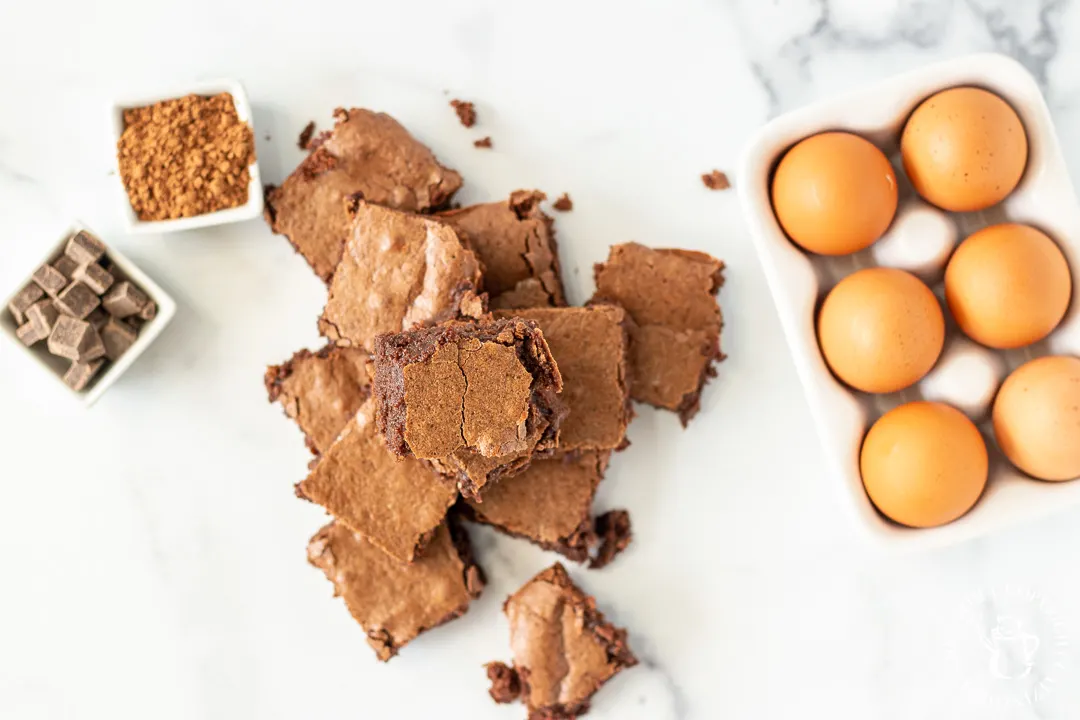 So…the plan had to be switched up a bit. Gracie generously volunteered to take over the lead on the baking, and promptly whipped up a batch of these classic brownies and another of the s'mores chocolate chip cookies (which were also super yummy!). Despite the yumminess of the s'mores cookies, we unanimously decided that the brownies were the recipe we wanted to share with you.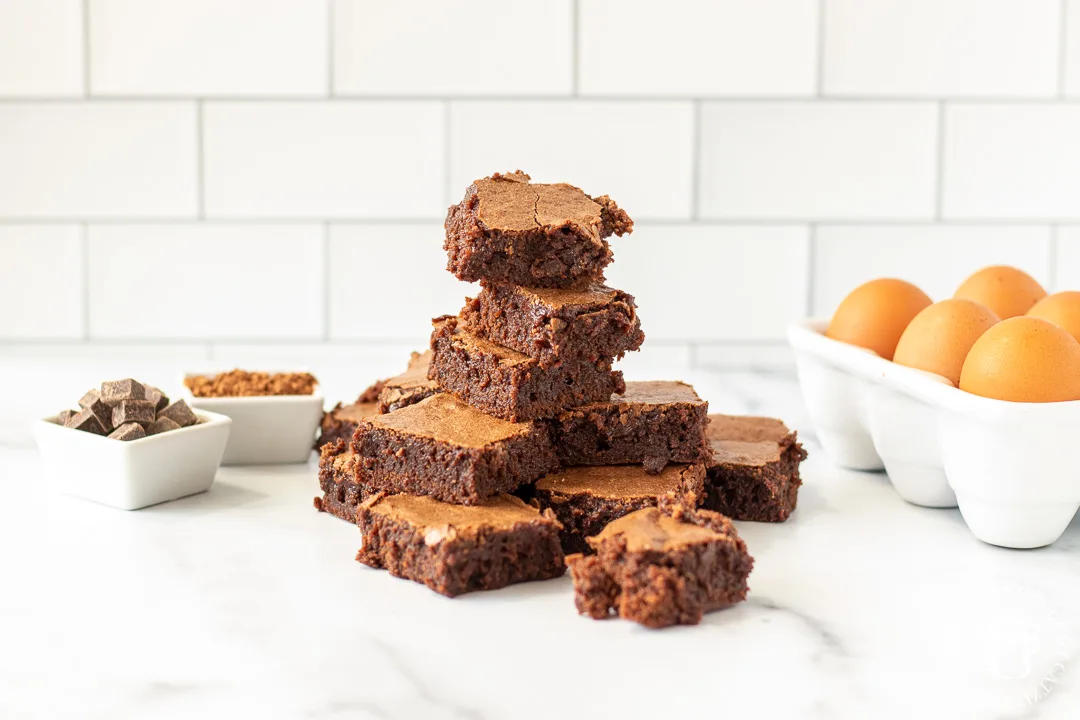 The truth is, we have a ton of brownie and blondie recipes on the blog, but no classic brownies! Thanks to this recipe, that situation is now remedied.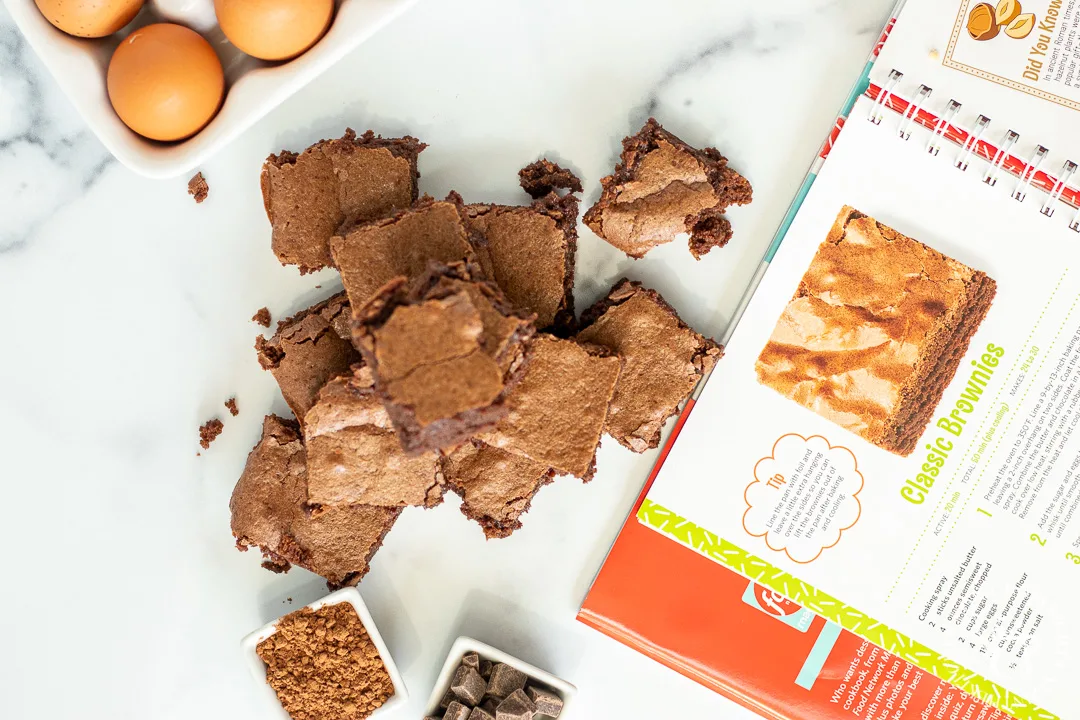 Grace and the kiddos whipped these brownies up a couple of times to test them out, and not only did this simple, foolproof recipe hold up perfectly each time, but the end result didn't stick around long either. I mean, who can resist a pan of fresh brownies?! Gracie ended up deciding she liked under-baking them just a tad – about 25 minutes instead of the recommended 30-35 – to keep the brownies slightly more moist and gooey.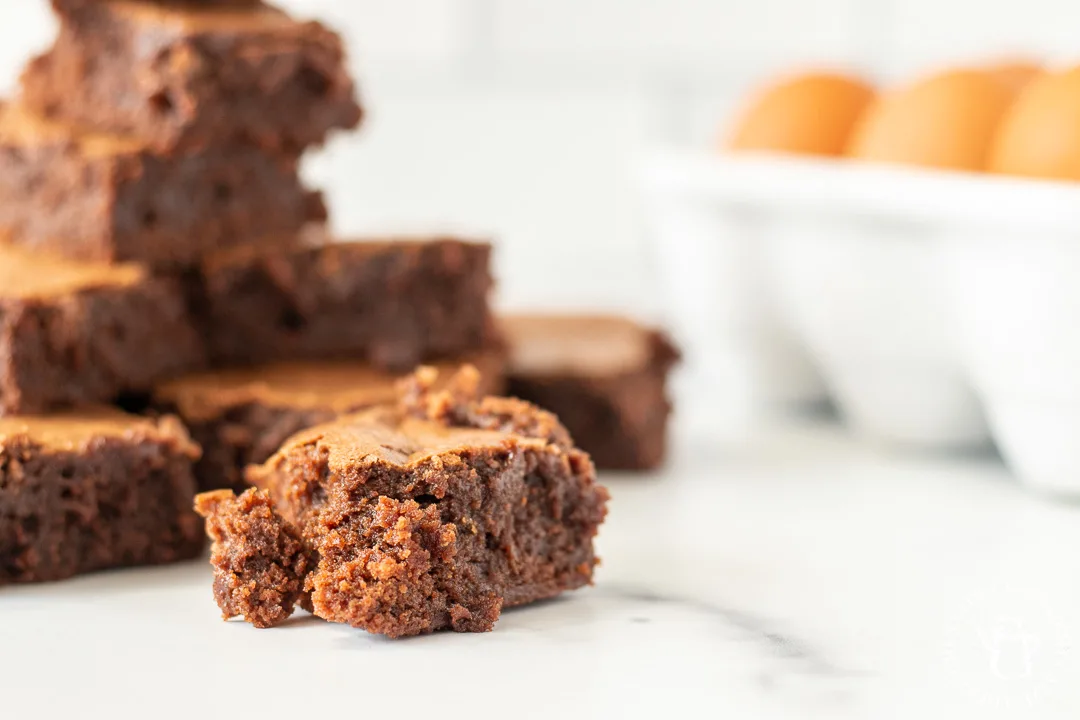 As far as this cookbook goes, if you've got an aspiring baker in your home, this is a wonderful way to reinforce that developing skill set and have a lot of fun along the way! There are well over 100 fun, easy recipes, including muffins, quick breads, brownies, bars, cookies, cupcakes, cakes, fake-out cakes, and a creative little section called "Just for Fun." The previous Food Network Magazine cookbook for kids was already one of our kids' all-time favorites, and I have no doubt this one will become just as well-loved and well-worn.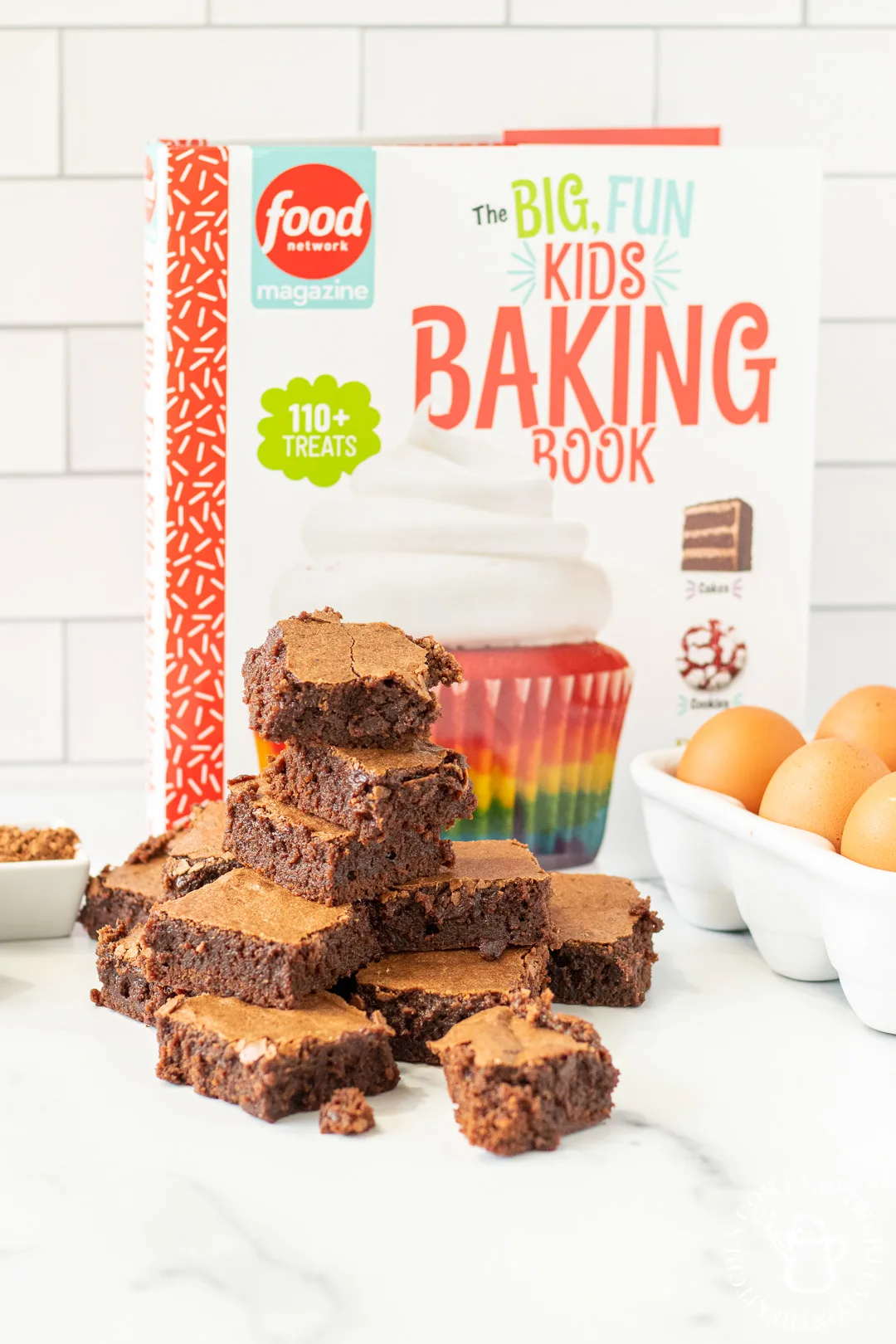 Enjoy your brownies!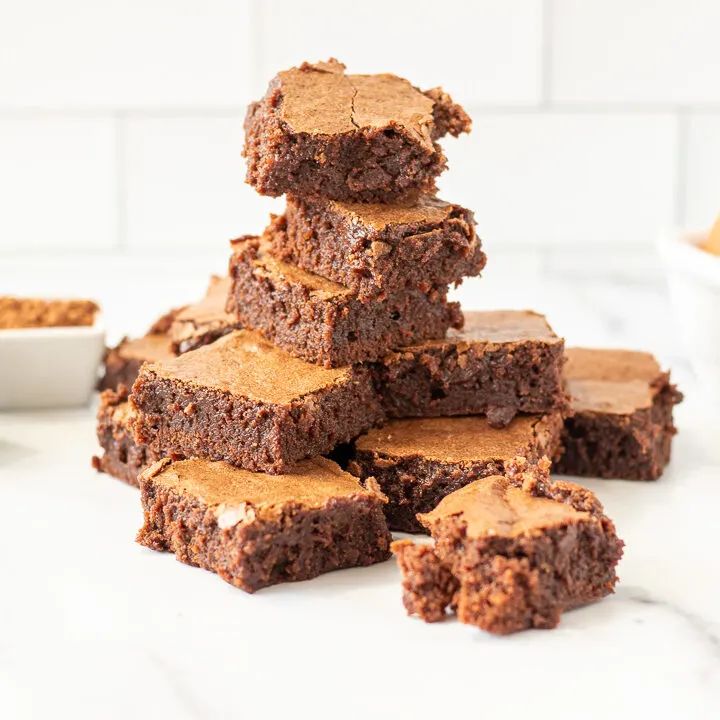 Classic Brownies
If you're looking for an easy, foolproof recipe for the chocolatey, crumbly, gooey goodness of classic brownies, even kids can make these!
Ingredients
2 sticks unsalted butter
4 oz semisweet chocolate, chopped
2 cups sugar
4 large eggs
1 1/2 cups flour
1/3 cup unsweetened cocoa powder
1/2 tsp salt
Instructions
Preheat oven to 350 degrees.
Line a 9x13 baking dish with foil, leaving a 2 inch overhang on two sides. Coat the foil with non-stick cooking spray. Combine the butter and chocolate in a large saucepan and cook over low heat, stirring with a rubber spatula until melted.
Add sugar and eggs to the chocolate mixture and mix with a whisk until smooth. Add the flour, cocoa powder, and salt and whisk until combined.
Spread the batter in the pan with the rubber spatula. Bake until a tookpick instead in the cenrter of the brownies comes out clean. We found about 25 min was the right amount of time for soft, moist brownies!
Remove the pan from the oven with oven mitts, put the pan on a rack, and let the brownies cool completely.
Lift the brownies out of the pan using the foil, the peel off the foil and cut the brownies into squares.
Nutrition Information:
Yield:

30
Serving Size:

1
Amount Per Serving:
Calories:

160
Total Fat:

8g
Saturated Fat:

5g
Trans Fat:

0g
Unsaturated Fat:

3g
Cholesterol:

41mg
Sodium:

50mg
Carbohydrates:

21g
Fiber:

1g
Sugar:

15g
Protein:

2g
Nutrition information isn't always accurate.