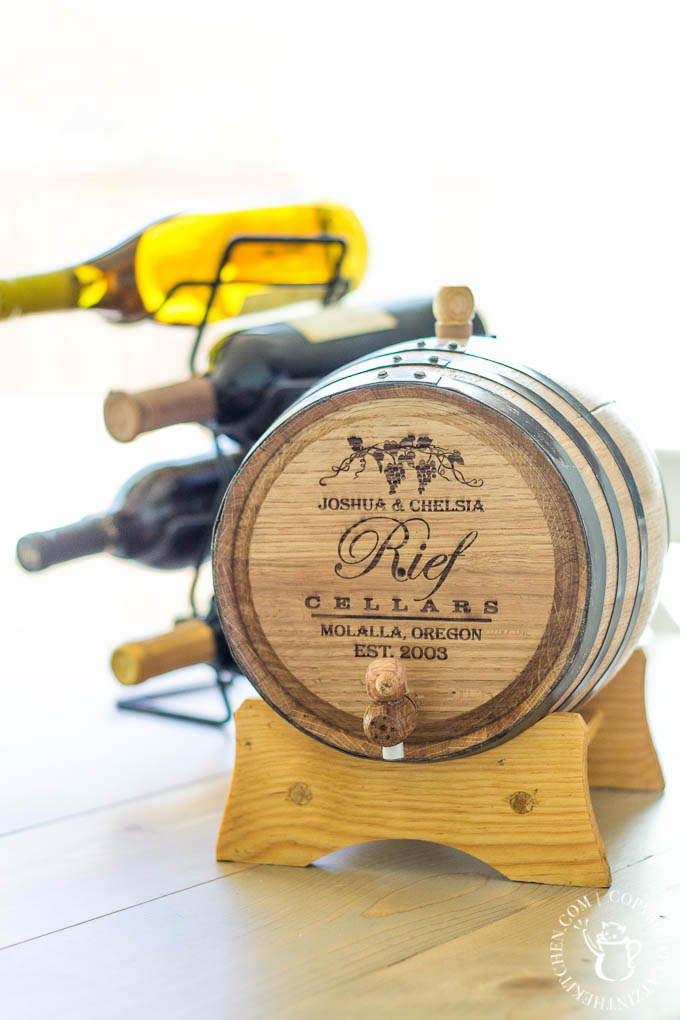 If you've been reading Catz lately, you probably know that Chels and I have been trying to create a light, natural "farmhouse" feel in our home since we moved last year. Of course, that's a pretty popular style of decor right now, and projects and ideas are so easy to find that our list is getting ridiculous! (Thanks a lot, Pinterest!) Getting the feel right isn't just about furniture and wall colors, though – it's also about those little decorative elements. Lucky for us, when Uncommon Goods asked if we'd like to review something from their collection of personalized anniversary gifts, that included this beautiful custom wine barrel (you can see it on their site here).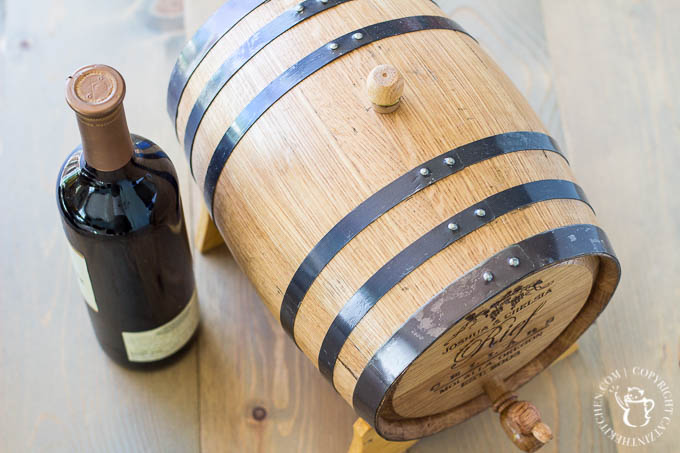 While I understand that a farmhouse and vineyard are two different things, they can and often do share many common styling elements, and I've always loved the warm, earthy look and feel of oak barrels. We had a beautiful oak barrel planter at our last house, which we were very sorry to leave behind!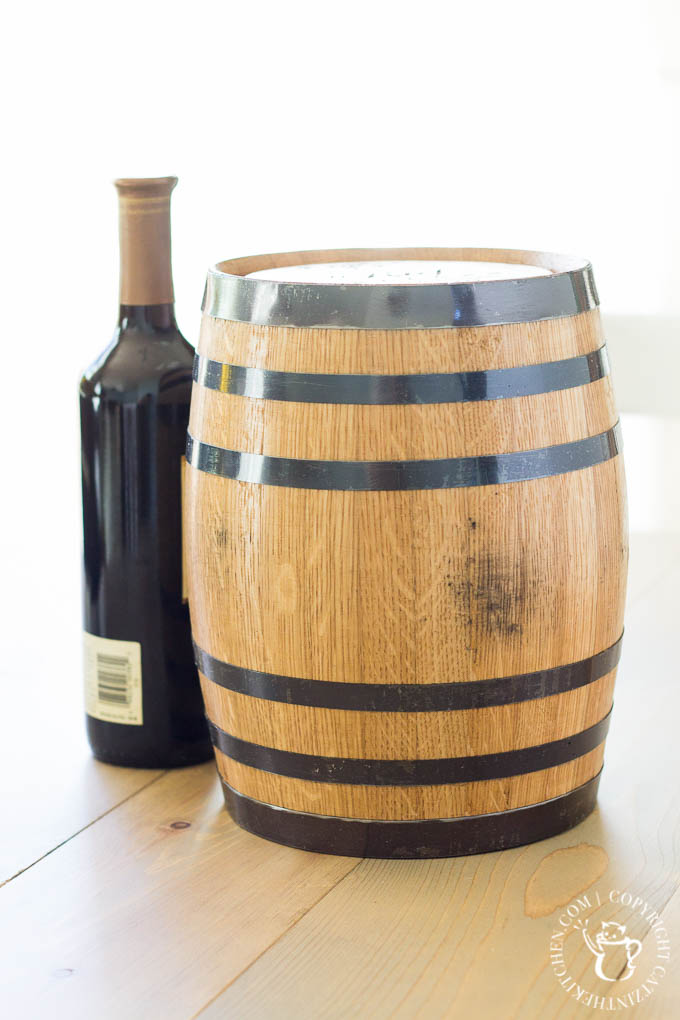 A couple of weeks ago, Chels and I attended the annual NW Natural Street of Dreams, and one of the large, professionally designed and decorated homes featured full size oak wine barrels standing upright where one might normally use a bistro-height table! Where and how do I get my hands on one of those? I'd go into the business, but I don't think my little postage stamp yard will yield much of a crop… (I did plant some grapevines along the fence this summer, though!)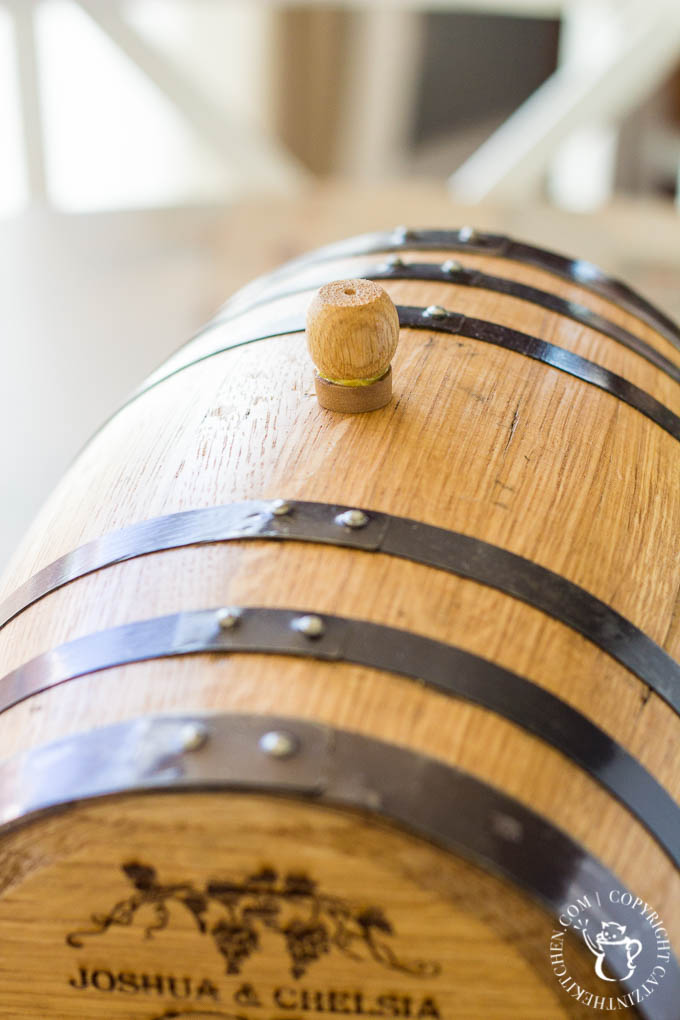 There's something about the natural wood, the riveted metal bands, and the utilitarian nature of the barrels that really appeals to me, I think. They're obviously okay to touch – no one is worried about breaking one! That goes for both the full size 50 gallon variety and this exquisite little five liter version from Uncommon Goods. They build the barrel in both two liter and five liter varieties, depending on the space you've got or the budget for your gift, and they also offer the option of making it functional by shipping wine (Cabernet Sauvignon) or whiskey making kits to go along with it. The barrel is sturdily built and beautifully customized, with each little piece suitable for practical use, decoration, or, ideally – both!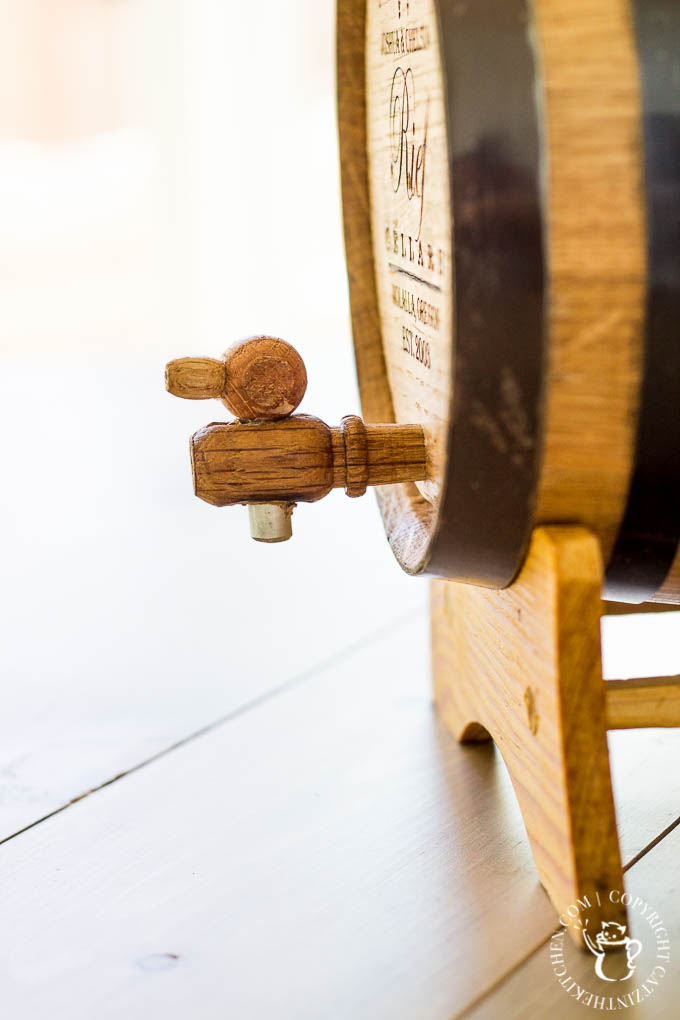 The barrels are made and customized right here in the US, in the great state of Virginia to be precise, and if the quality of this handiwork is any indication of the way the rest of their Anniversary Collection products are put together (There are a ton! You can browse through them here.), I wouldn't hesitate to order any of them with confidence. There are even separate men's (here) and women's (here) collections – an excellent couple of pages to bookmark and return to the next time you're looking for an anniversary gift! A lot of these items would make great housewarming or congratulations gifts, too, actually. I love the gifts that are personalized to a date or a place that has meaning to a couple – special stuff.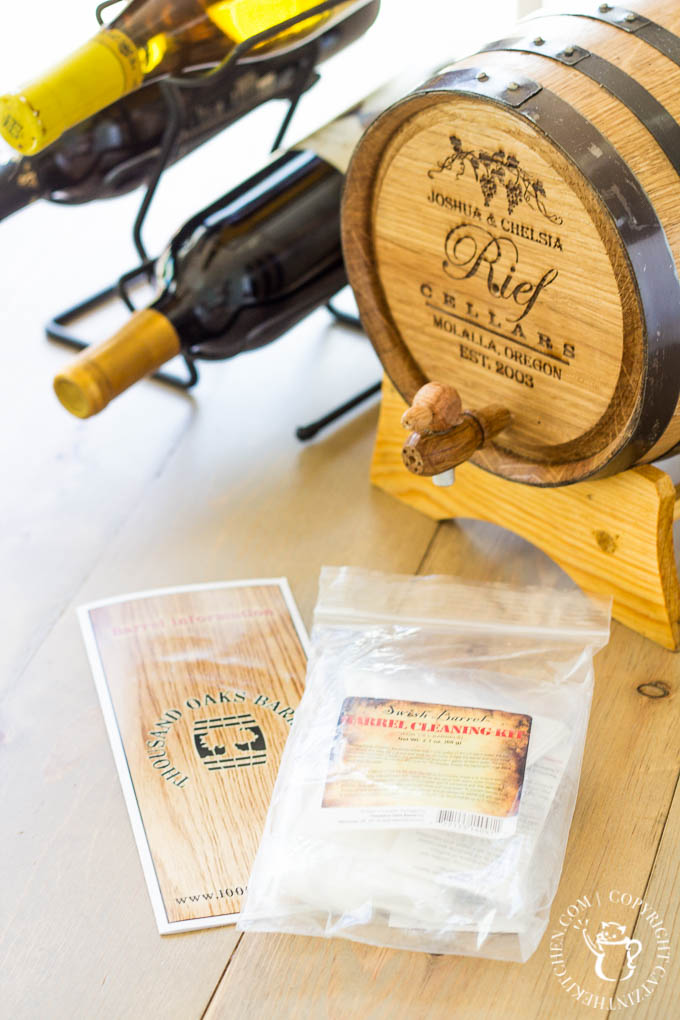 If you're not familiar with Uncommon Goods as a company (I wasn't), they're a B Corp (really cool newish idea, if you haven't heard of this before) out of Brooklyn, NY. They have quite a few admirable goals beyond just turning a profit – donating to a range of charities, providing a higher standard of living to their employees, and creating environmentally responsible and sustainable products, to name a few. They definitely impressed me as a company I could feel good about doing business with.
We hope this review helps some of you the next time you're looking for a unique, creative gift!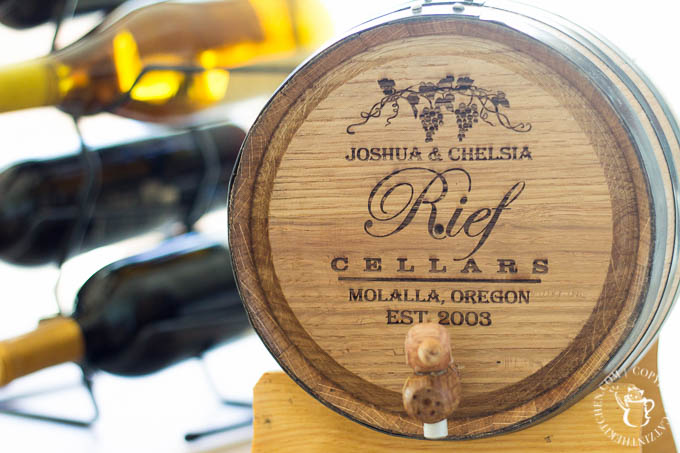 Uncommon Goods provided the review unit seen in these photos as the only incentive to writing this post. Otherwise, no compensation was received for its creation. The photos and opinions are completely our own.