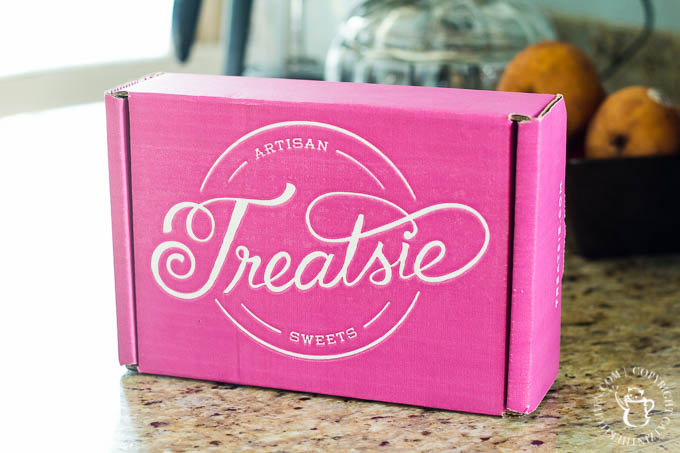 Well, instead of our typical newsy Tuesday's Tidings, we thought we'd share a fun Tuesday's Treat with you! The folks at Treatsie Artisan Sweets sent us a box of their goodies to try out, and though they didn't ask us to write a review or post say anything in particular, we wanted to – we were impressed!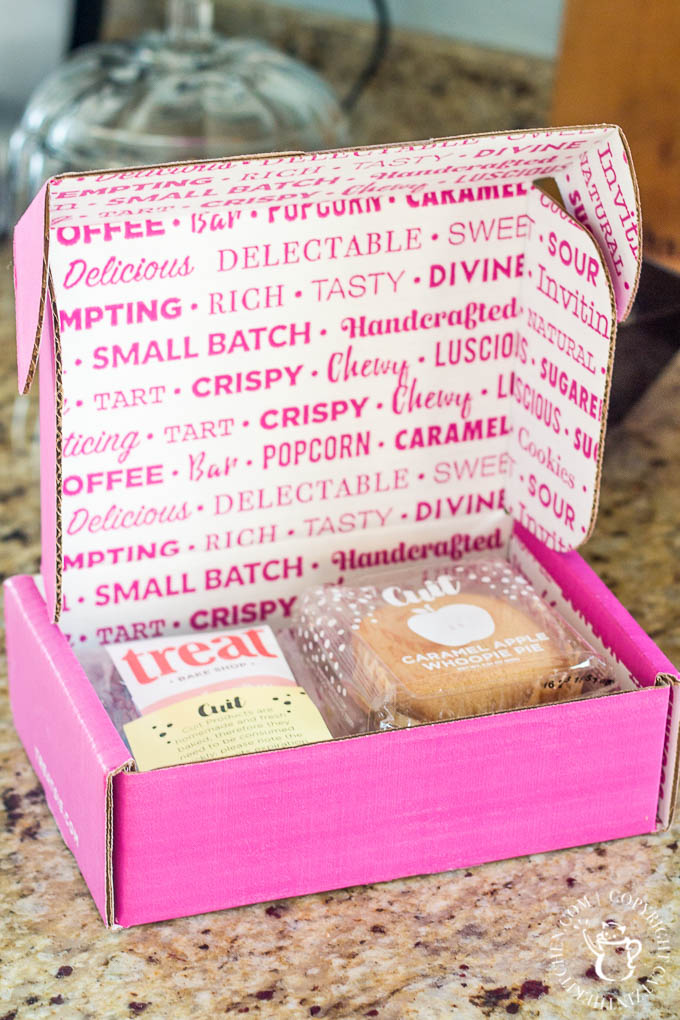 The little pink box showed up a week or so ago, and we really had no idea what we would find inside. I'm partial to subscription services (I guess I like the "set it and forget it" nature) – I'm a huge fan of Amazon's Subscribe & Save – and I've seen a few of these "artisan boxed snack" things before. There are some good ones out there, but I've never tried one that's genuinely surprised me!
We made the tasting a family affair, with the kiddos gathered around. The caramel apple whoopie pie got divvied up into five scrumptious pieces, as did the incredible little raspberry cobbler (everyone's favorite!). The little bag of candied pecans stretched quite a bit further than I thought it would…but Chels and I did save the mini chocolate bars for ourselves! Hey, mom and dad have to hang on to something once in awhile, right?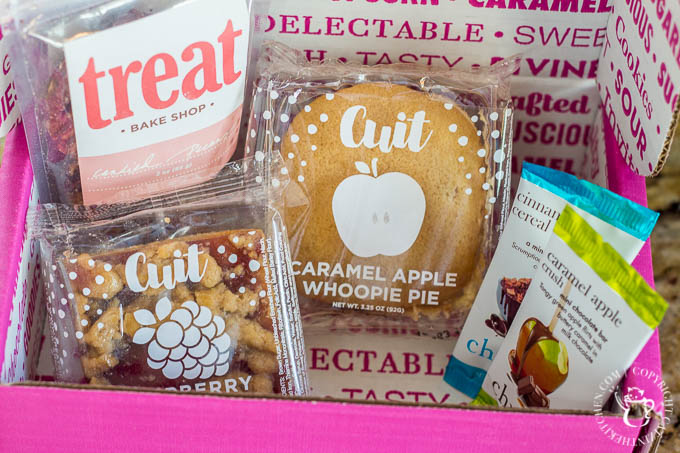 The box came with a little note about enjoying the treats promptly, as they were all fresh and wouldn't last long. That surprised me, until we tried them – these really do taste like freshly prepared desserts! Chels and I (and the kids!) were really impressed by the quality in this little pink box – maybe try a box for yourself!
Treatsie did not provide compensation for this post, and did not make any stipulations about its contents or tone. All opinions are my own.