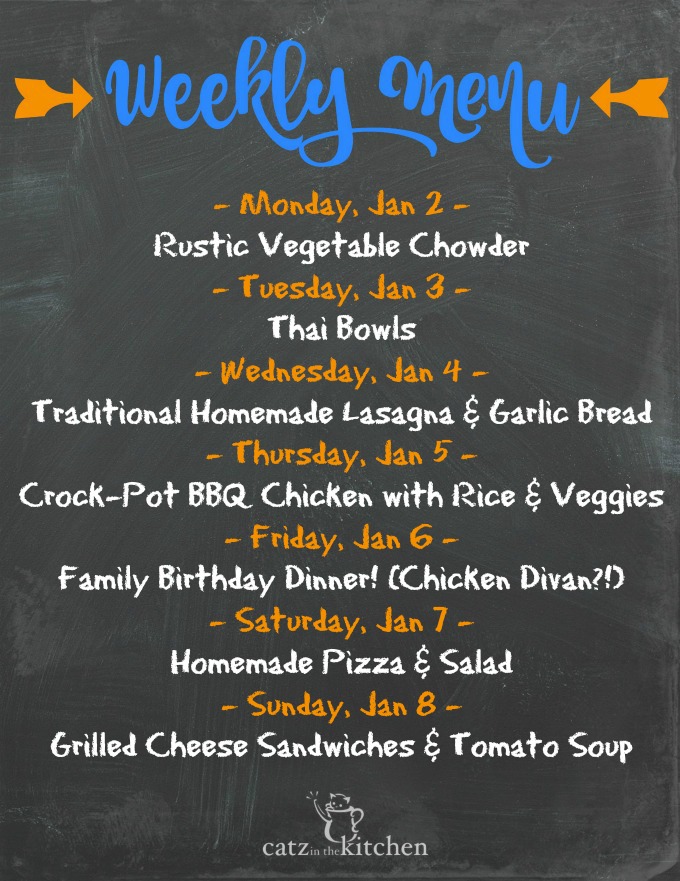 Happy 2017 everyone! I hope you all had a wonderful Christmas and New Year's holiday. You may have noticed that we've been visibly absent from our site, unless you've caught us on Instagram, which I've been posting too fairly regularly. Josh and I had intended to share a few posts with you over the past two weeks, but the week of Christmas had us a bit busier than expected and we suspected you may be busy, too!
And honestly, after Christmas week, I needed a bit of a break from everything, too. A time to just hang out with my family and catch up and rest. Which I've done and it's been nice! Earlier last week, there were just a lot of errands that needed to be ran and then by Friday we were able to relax a bit. We even went up to my parents' cabin near Mt. Hood for the night and let the kiddos play in the snow – which they loved!
But now I'm back and ready to share some more recipes with all of you, including this week's menu! Do you set resolutions? I always plan to, and sometimes do, but then end up changing them! But if you do, maybe one of your resolutions was to work on menu planning for your family… (hint, hint!)? I can help you with that! If you're new here, we've got a Pinterest board full of menu ideas with links or you can always check here on our blog to find out what we're cooking up.
I hope you all have a great first week of 2017!