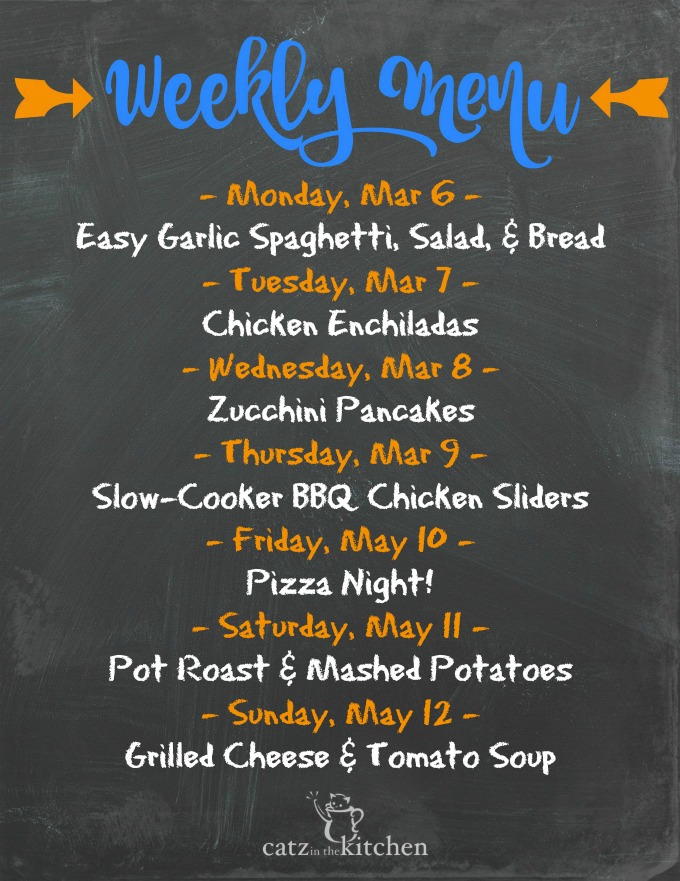 I had completely intended to share a weekly menu along with some recipes with you last week, but seeing as we were on vacation and staying at Josh's grandfather's without Wi-Fi, we just decided not to post anything. Good to take a vacation from blogging now and again as well, I suppose!
However, we're back home now, and if you missed the recipe for this Irish Apple Pie we put up on Saturday, check it out! It's really yummy and not too sweet, which I think a lot of apple pies can be, and is completely yummy. I feel like recipes claiming to be "Irish" tend to not be as sweet, you know?
Since St. Patrick's Day is next Friday, we're gearing up for the big (green) day with a few recipes for you. Obviously, the pie was one. But we have a couple of others as well! We're also working on a few new recipes for you that aren't holiday-related either – and hoping they turn out as yummy as I think they will!
Also, hey, I wanted to check in with you and see if any of you viewed my Facebook Live video from last Thursday where I made our Slow-Cooker Turkey Sloppy Joes. If you did…did you enjoy it? I'm thinking about making more in the future, which will hopefully ease my nerves and jitters over time! :)
This week's menu is a back-to-basics menu. I think I have a link for almost every recipe, which is pretty darn awesome! It will be good to get back in the kitchen again after eating out for almost every meal last week (including a few inside Disneyland!). Check out our Pinterest Weekly Menu board for more dinner ideas and I hope you all have a wonderful week!