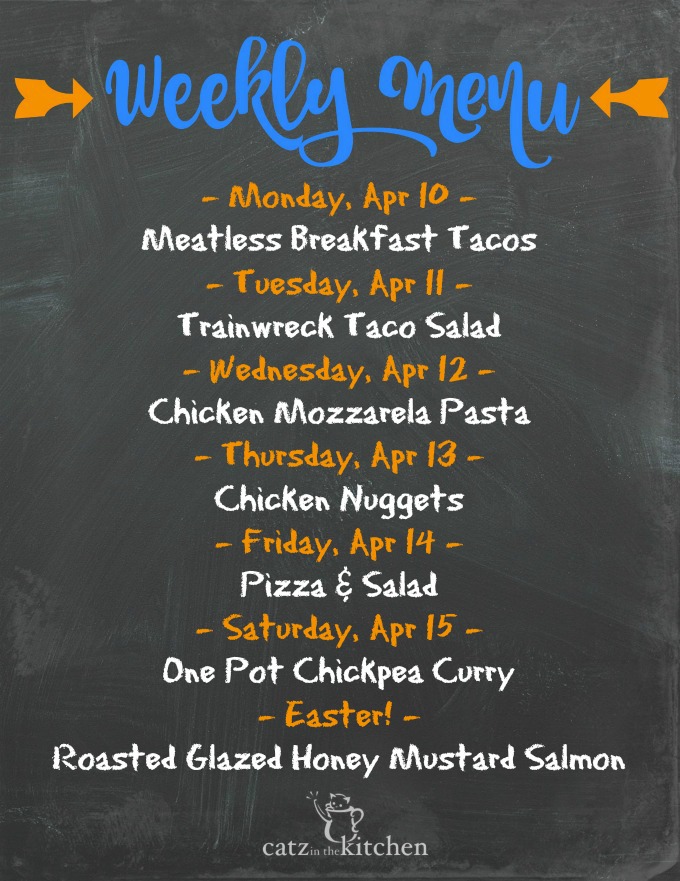 Was it just me or did last week go by fast? I feel like for us it zoomed right on by. It helped that last week had a lot of activities – I think Tuesday was the only day we didn't have any plans. It feels like these last few months have just been such a busy time for everyone, but I think things are starting to or will begin to slow down a little. I hope!
*Knocks on wood*
But it hasn't slowed down yet, so it's business as usual with work, school kid's programs, and other loose ends. This week's menu is all about easy…
…again. I hope you don't mind!
Of course, feel free to look at some of our other menus from previous weeks or scroll through the Catz Pinterest board to be inspired as well! With Easter at the end of the week, I hope you all give yourself a little grace in the cooking department and enjoy the holiday with your family.
Have a wonderful week and a blessed Easter Sunday!