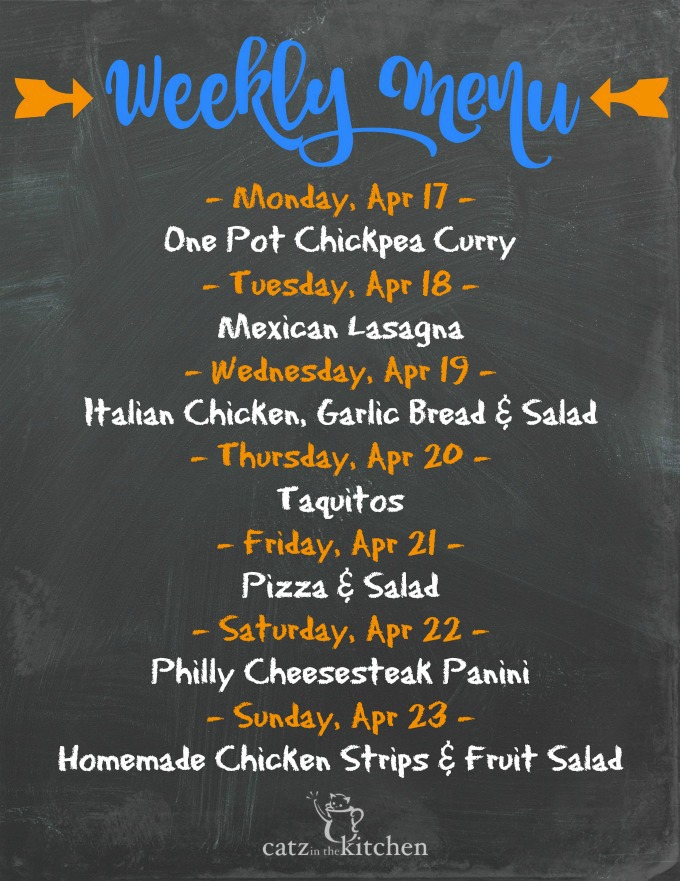 I hope you all had a wonderful Easter weekend! Our weekend was pretty full (which is why the weekly menu is going up late!), but really nice. On Sunday, we got up early for our Easter breakfast at church. Grace had made mini blueberry muffins the night before, and Josh made not one, but two of these overnight sausage egg casseroles for the church potluck.
As soon as church was over, we came home – where I proceeded to put my pajamas back on (no judging!) and relaxed for the bit of day that was left. No cleaning. No cooking. Our Easter dinner consisted of leftovers, macaroni and cheese, and cereal. And you know what, this Easter, I wouldn't have wanted it any other way. We all gathered on the couch to watch Hidden Figures with the kids before sending them off to bed.
Believe it or not, Josh and I even went to bed around our desired bedtime 10-10:30pm. Let me just say, that doesn't happen nearly as often as it should. But I'm tired of feeling tired, so I need to make sure that sleep is becoming more of a priority in our lives.
I'm betting I'm not alone in this sentiment. Am I right?
We only have two more Thursday Awana nights before we're done till the fall. Which means our Thursday evenings will begin to normalize a bit more and hopefully make dinner planning a bit easier. It's another week of really simple, easy dinners. Josh and I are headed out of town a bit later this week, so I'll include dinners for the whole week, even if I won't be here to make every single one of them.
If you're following a Paleo or gluten-free diet (I know I don't make a lot of those meals on the blog) please check out this Pinterest board. I pin to it regularly, so that even if what I'm sharing on the menu doesn't work with your eating needs, we can still find meal ideas that work for you. Or, just check out our weekly menu board on Pinterest for more ideas!