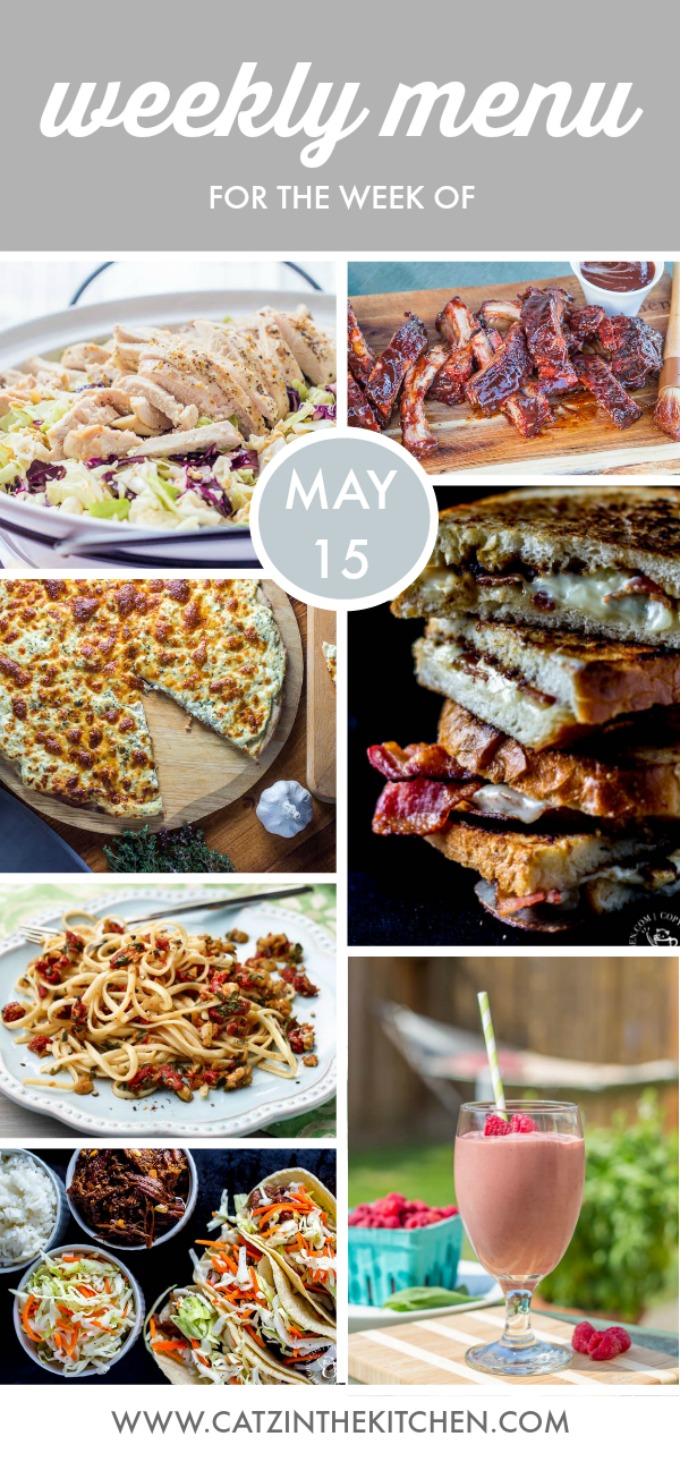 Happy "late" Mother's Day to you all! I hope you all had a very wonderful day with your loved ones. Josh made this Eggs Benedict Strata for me Saturday night for our Mother's Day breakfast at church and it is so so good – I love this stuff! After church, we came home and I relaxed while Josh and the kids took care of a few things around the house. Okay, I did a few things too, like I wanted to get the laundry going (they offered to do it for me and I rejected their offer because I actually enjoy doing the laundry…I'm a freak, I know) and I had some of the kids' school work to grade.
Josh made Broiled Rosemary Salmon for dinner with quinoa and a kale salad. It was perfect and simple and exactly what I wanted for dinner. But then he made homemade pistachio gelato and I can't even tell you how amazing it was! We have plans to share it with you soon!
Would you believe that I am still sick, though?! This is going on week two of this crud and from a lot of people I've talked to, it seems like almost everyone has caught this bug in one form or another. For me, it's strictly the throat, leaving me practically hoarse with this really annoying dry cough. But, I'm hoping that after spending a bit more time resting this week, I'll be feeling better (or at least sounding better) by the weekend.
On the menu this week – some favorites! Like the Korean BBQ beef tacos and a good old, BLT panini (subbed in the Bacon Bleu Cheese Sandwiches above, since we apparently haven't ever blogged a classic BLT or the BLT panini…shame on us!). I'm also trying out a new recipe this week, as well as making the Oriental Chicken Salad from last week that never got made.
If you haven't ever looked over some of our older menus for dinner options, feel free to do that. I pin every menu to the Weekly Menu board on Pinterest to help make your dinner planning a little easier for you.
Have a great week everyone – don't get sick!