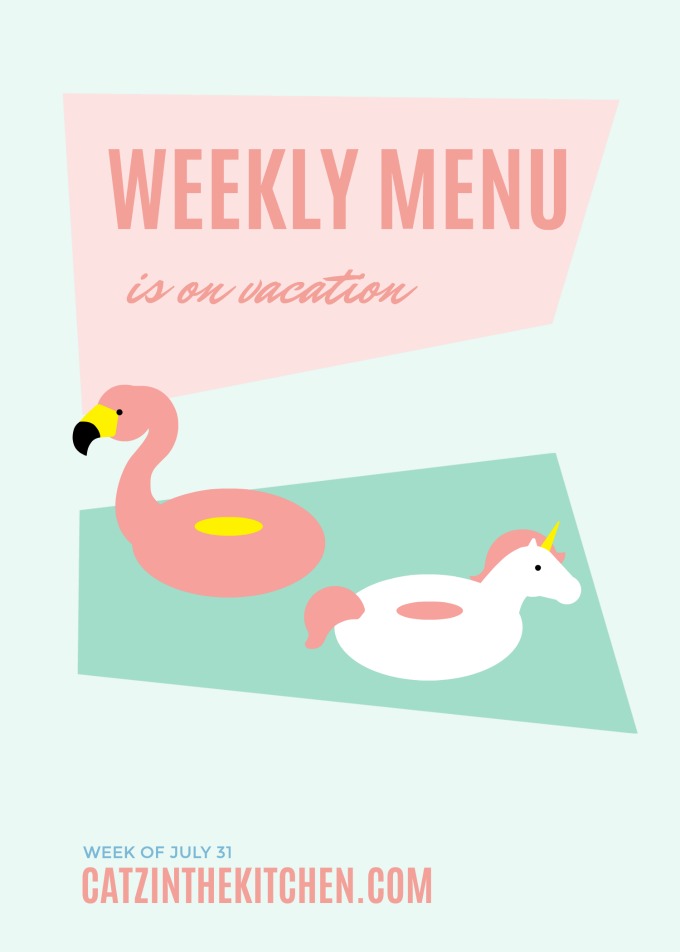 Hey guys, I just wanted to hop on here real quick and let you know that the weekly menu will be back up next week. I'm actually going out of town for a few days and while Josh is perfectly capable of handling a meal plan, I didn't really plan one out for him and the kids.
I mean, of course, I bought food for the week, but we're talking hot dogs and fries and one of the kids even requested fried chicken from the grocery store deli! Where did I go wrong?!
I will have a recipe or two go up on the blog this week, so keep your eyes peeled for that. But if you want some dinner ideas head on over to the Catz Pinterest board.
Have a great week everyone! :)