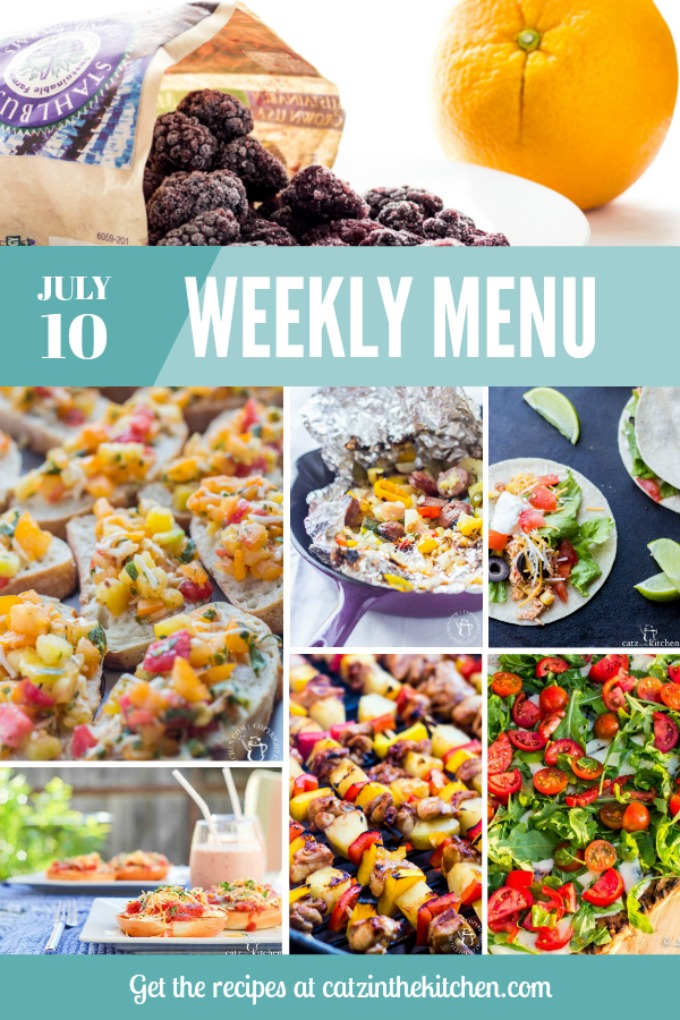 Yeah, so you may have noticed that I've (we've) been pretty quiet on the blog and on our Catz Facebook page. I've gotten on Instagram a few times, but that's been about the extent of my social media reach. We've had a ton of family in town for nearly three weeks and I think out of the last 2 1/2 weeks, we've only eaten dinner at home maybe once or twice. Which has been fun, actually!
And while having a bunch of family in town has been a blast, it's also been really exhausting for this pregnant mama! But, all the family has headed home, which means things will probably begin to return to normal – and that includes dinners back at home.
Which reminds me, I need to go grocery shopping! Basically, the meals on this week's menu are going to be whatever we've got around the house that I can get away with making without running to the store (or, at least, not too often).
Some weeks are like that, ya know!
I also should probably post a pregnancy update, so I'll try and get that up on Tuesday (if you don't care, then you can just skip that one)!
But for this week's menu, I hope you enjoy the ease of it all. Of course, we've got a whole Grilling board on Pinterest for you to check out or you could just wander through the Catz in the Kitchen board and see what's there instead. Either way you go, you should be very well fed!
Have a great week, everyone! I hope your weather is as beautiful as ours. By the way…it appears that our allergies have subsided! YAY!!! Same in your neck of the woods, I hope!