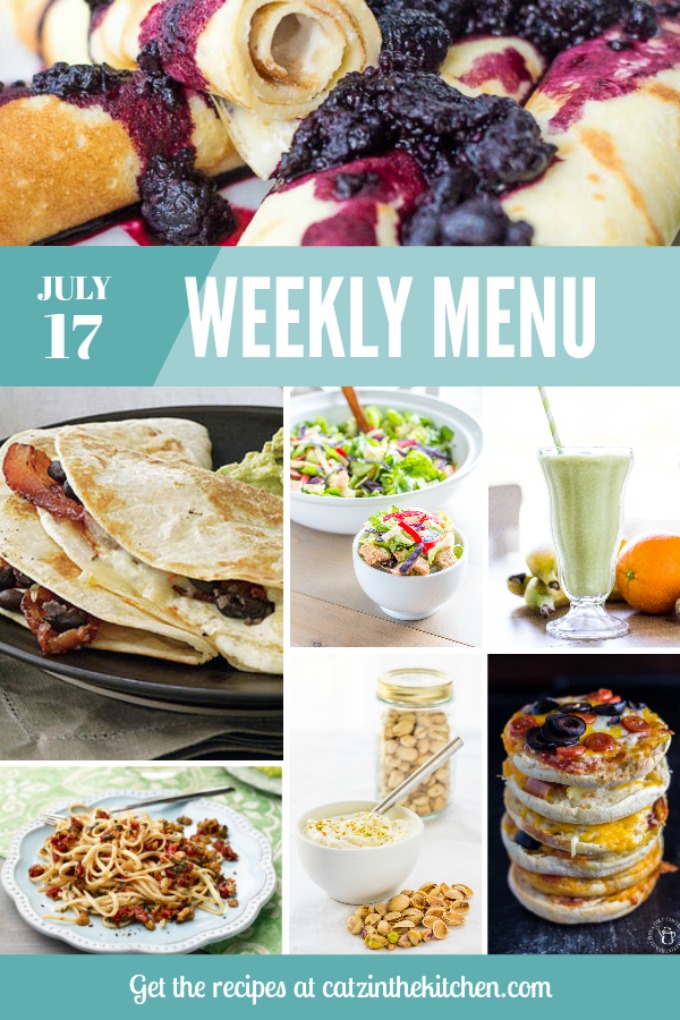 Maybe it's just me, but the summer feels like it's flying by fast (not these last 10 weeks of my pregnancy, of course), but I'm sitting here thinking…we just celebrated the 4th of July and here it is the middle of the month, which gives me less than a month till one of my daughter's birthdays…
Eden's going to be nine and that number is freaking me out just a bit! Both she and Grace got cute little haircuts this week, not to mention, Grace started wearing mascara! Which was my suggestion, because I thought she may enjoy it, but…my babies are growing up!!!
Thank goodness I'm pregnant with another baby, because between you and me, I guess I just wasn't ready for Christian to be my last "first" baby everything.
Our weekend was pretty chill. Eden went to her cousin's birthday party and we ran errands on Saturday. And then Sunday, I stayed home from church again (to sleep, since that doesn't happen during the night for me so much during third trimester!) and the kids went to another party, while Josh worked on one of our (big) current projects in the backyard.
I'm not sure what it is this pregnancy, if it's that I'm older than the last one or if this particular one is more draining, but my lack of motivation is driving me nuts. I've meant to do more Facebook live videos, but I've just been so tired, I can't even think about it! The same goes for cooking. Josh and Grace have been basically been doing most of the cooking for me – which makes me feel just grateful that they can tackle meals!
So, you might recognize a few of the recipes on this week's menu. Some of them are, again, ones we never got around to making for one reason or another and some we're remaking with the hopes of photographing and sharing with you! But, to me, right now, everything on the menu sounds good!
And, don't worry – if you missed out on National Mac and Cheese Day or National Ice Cream Day – I've got you covered with our Baked Macaroni and Cheese recipe and our newest recipe on the blog, Homemade Pistachio Ice Cream. Josh made the ice cream for me back in May and I'm craving it again. I love it so much!
For more delicious and yummy meals, make sure you are following on Pinterest or Instagram. I'm trying out a new Linky thing on Instagram that should make it easier to click right through to the post.
And hey, if you guys make any of our recipes and you happen to have an Instagram account, tag me so I can see what you made! :) I hope you all have a wonderful week and are soaking up as much summer as you can!