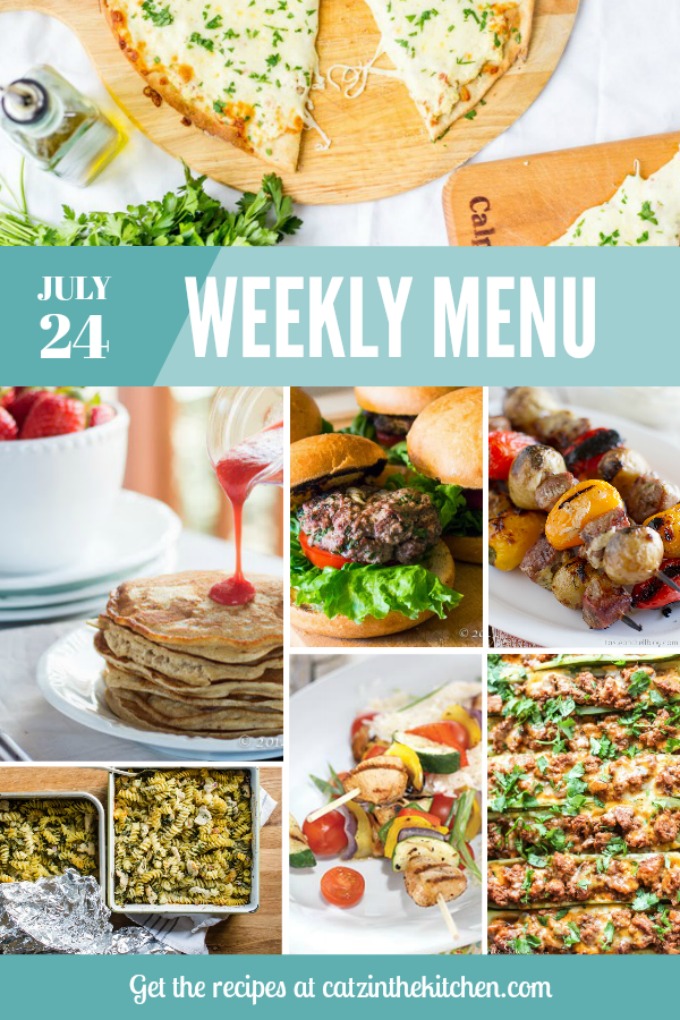 So, how was your week? Can you believe it – this is the last week of July! We're officially being bombarded with "back to school" ads, reminding us that summer is…do I dare even say it…ending? We're looking at class schedules for Grace, curriculum for Eden. Surely we can't be this far into summer already!
And then of course, our baby will be here by then, too! So much to look forward to!!! Actually, I only want to "half" think of that…because, you know, there is the whole delivery thing…
Anyhoo, this week's menu is completely made up of dinner requests from the kids. I love it when they request meals – it makes the whole meal planning thing really easy! I think I'm even going to enlist Grace's help in making dinner a few of the those nights. It makes it easier on me, of course (over the past week and a half, standing in the kitchen to cook has become hard on my feet and they just feel achy), but she also really wants to be capable in the kitchen (and, for the most part, she is!).
How do I always forget about the achy feet and lower back pain when standing for too long during the third trimester?! I must just mentally block the memory afterward!
I hope you all enjoy this week's menu (brought to you by the kiddos) and, as always, feel free to look around the blog for other yummy meal ideas. Don't forget to follow on Instagram and tag me if you make something from Catz or follow on Pinterest so you can stay up on all the great ideas there!
Have a great last week of July! :)