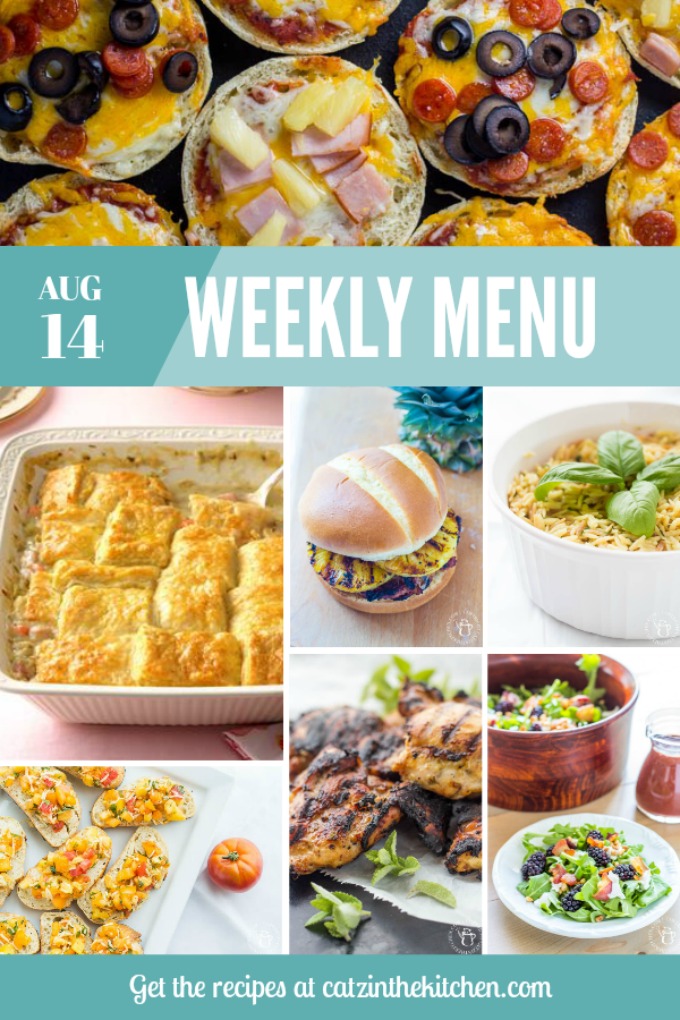 Last week, we celebrated Josh's and my 14th wedding anniversary and our church threw us a little baby shower on Sunday. This week, my little Eden turns 9!!! I cannot even believe it!
Fun trivia fact…she was actually born on my mother-in-love's birthday! How neat is that?
I feel in some ways, I'm not sure how this week's menu is actually going to work out. Josh and I ended up getting the chance to have two dinner dates last week (what?!) and then we went out to The Deck to celebrate my mom-in-love's birthday on Friday – so that was a few meals right there that never got made…which will be repeating themselves this week for dinner.
By the way, for you local Oregonians, The Deck has insanely good halibut fish tacos. #justsaying
Our county fair is also this week and I am not sure if all of us are going or not. I think one way or another the kids will go, but if Josh and I end up going, we always splurge and eat fair corn dogs for dinner while were there. But, I don't know…I'm almost a month out from my due date and a fair corn dog sounds a bit heavy and my usual portion sizes have gotten even smaller due to the fact that I have zero room in my stomach to breathe, let alone store food!
As a foodie, this is a problem!
This week, the blog and our Facebook page…as well my IG page…got kind of silent. You guys, I just think I hit a level of exhaustion that wiped me out for a few days. Between going out of town, the kids coming and going (which sometimes meant I was trying to get all of our chores done without their help…great way to make me realize what a big help they really are!), the heat, and just being pregnant…I just needed to rest. I'm hoping this coming week is a bit more restful. And that I can get some posts up on the blog.
But! It's another week and the weather is supposed to be cooler than it was, thank goodness. I like it in the 80's, the 90's are pushing it, and we were hitting 100+ quite a few days in a row there…and I like those high temps even less when I am pregnant, which is ironic because this is my favorite time of year to be pregnant. I could live in maternity skirts and dresses. So darn comfy!
Anyways, I hope you all have a great week and ya know what, eat some good food for me since I don't have a ton of room to pack it away!