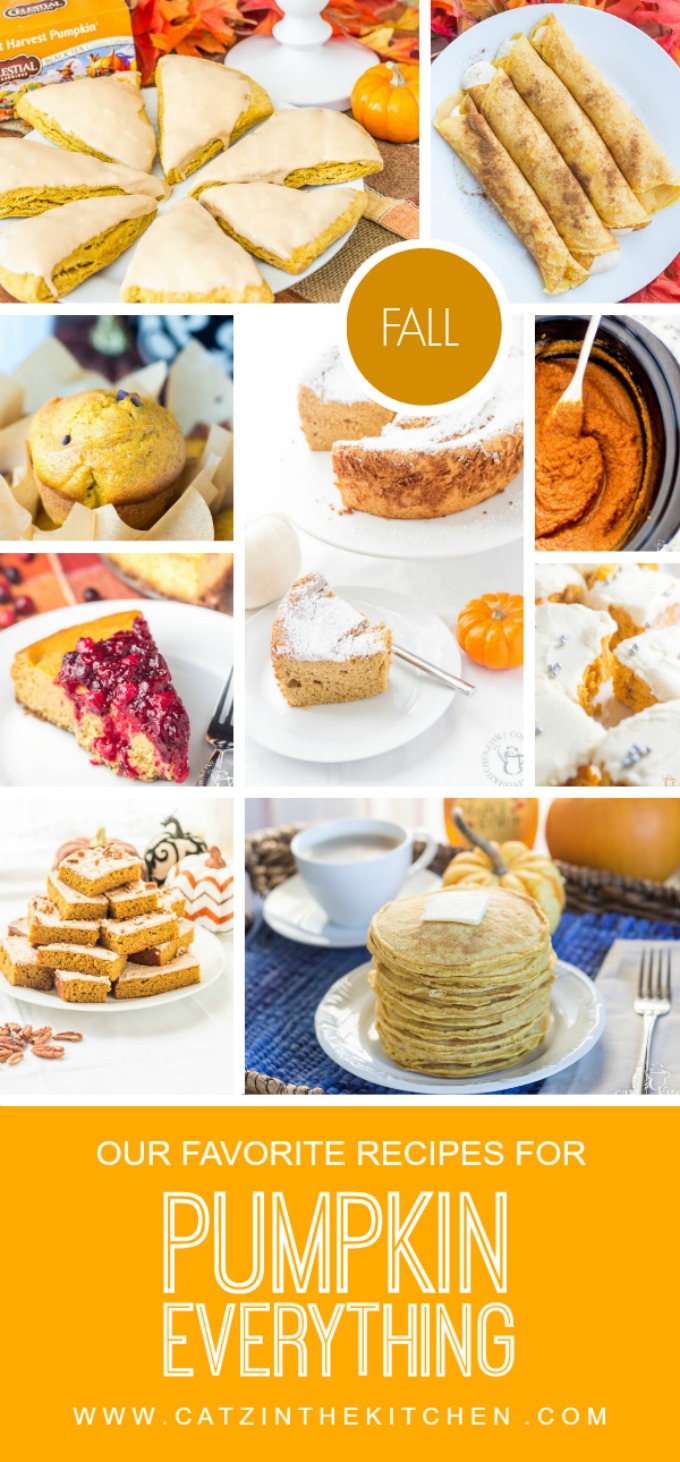 At this point it shouldn't be a secret as to how much I love ALL THE PUMPKIN THINGS! But in case you're a new reader and you don't know this about me, be warned. Like coffee and cats, pumpkin-flavored everything also happens to be my jam!
I even have a whole Pinterest board dedicated to my love of pumpkin and you better believe that I pin to that board all. year. long!
Our Catz recipe archive boasts something like 30 different pumpkin recipes, but we've narrowed this particular round up to 11 recipes that we thought you might enjoy. I honestly considered all 30, but I didn't want to overwhelm you or scare you off! Also, on some of the older ones, the pictures are…pretty awful. So I settled on a few pumpkin recipes I know you'll love. But, if you want more…I can send you off in the direction of our entire collection.
These recipes are in no particular order, because quite frankly, how is a pumpkin lover like myself supposed to choose my fave and order them from great to greatest? In my (humble) opinion, they are all the greatest, and I hope you'll agree!