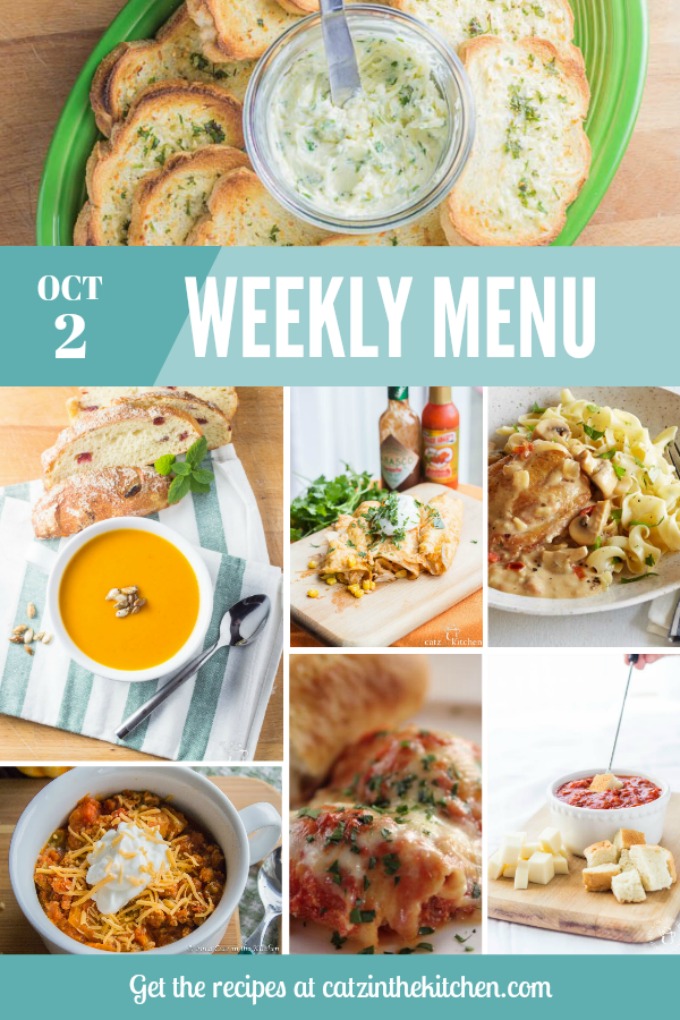 With a newborn in the house, it feels like October just showed up in a hurry and I'm left wondering…where did the last month go? It still feels like the beginning of September, when I was anxiously awaiting Ruby's birth, and yet, this week she'll be three weeks old!
Cue all the waterworks! How is she three weeks old already???
I've got to say, though, that despite feeling overwhelmed by how quickly the clock is ticking by now that she's here, it does feel good for it to finally be October. I figure, all the comfort foods are fair game to make now.
This week, I'm excited to get back in the kitchen (if my husband will let me, that is). Josh has been really sweet about using his paternity leave time to just let me rest and recover (with lots of help from Grace!). But after spending most of the pregnancy out of the kitchen because of how uncomfortable I was, I'm ready to get cooking again.
Of course, if Josh and Grace want to help me out, I can put them to work!
If this week's menu doesn't get you excited for fall, then make sure you've checked out the pumpkin recipe roundup we shared last week. Unless you don't like pumpkin??? (The horror!)
As always, you can check out our Weekly Menu board on Pinterest or if you are looking for a few more speedy dinner ideas, I also have a One Pan/One Pot board for you to look through, too!
I've got your back when it comes to dinners! :)
Have a great first week of October everyone!