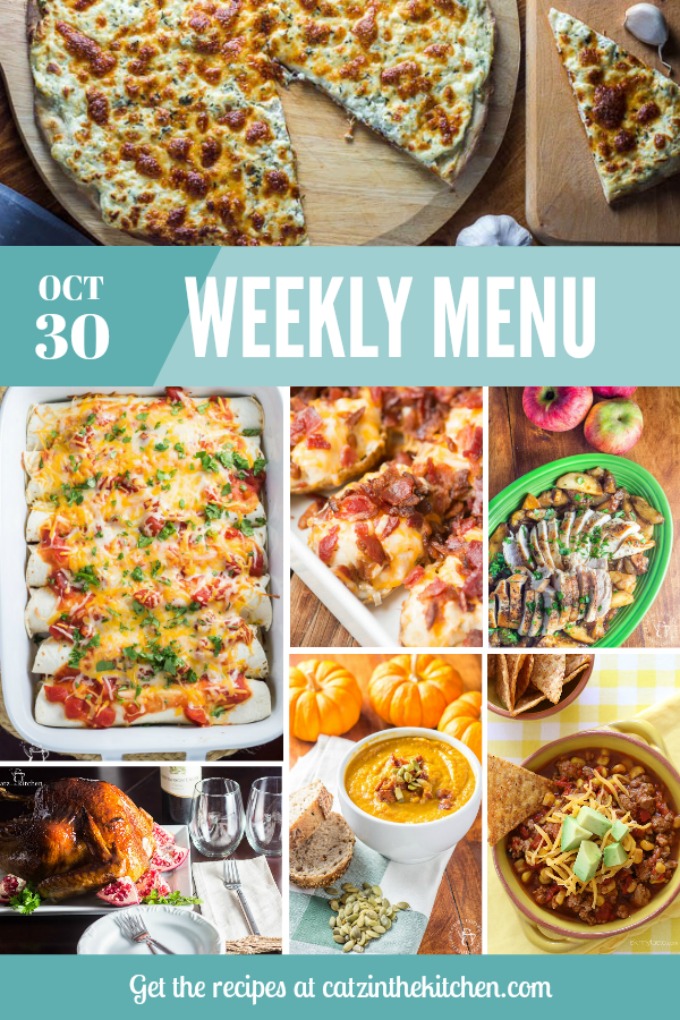 The weekend started out beautifully! On Saturday, Josh and I took little Miss Ruby out for brunch (and she was a perfect angel). It was sunny and fairly warm for this late in October…and then Sunday morning and we woke up to cold weather and unexpected rain (though I guess rain should really never be unexpected here in the Pacific Northwest).
We were going to take the kids to the pumpkin patch, but because of the weather and because we're also on Ruby time, we didn't. The little one did not sleep AT ALL during church and when we got home, we had one tired little girl who fought sleep for over an hour!t
Thankfully, the forecast is not predicting rain for Halloween (say what?!), and as is our Halloween tradition, I'll be making chili before we head out for ALL the candy!
By the way, Ruby is going to be a pumpkin! How cute is that?
So, about this week's menu – it's going to be good. And easy! And warm and comforting!
What more do you need in a fall menu?
Well, in case you do need more, I'm not offended, but let me help point you to some "winner winner chicken dinners" for your perusal on Pinterest! Oh, and while you're over there…pumpkin flavor all the things in your life!