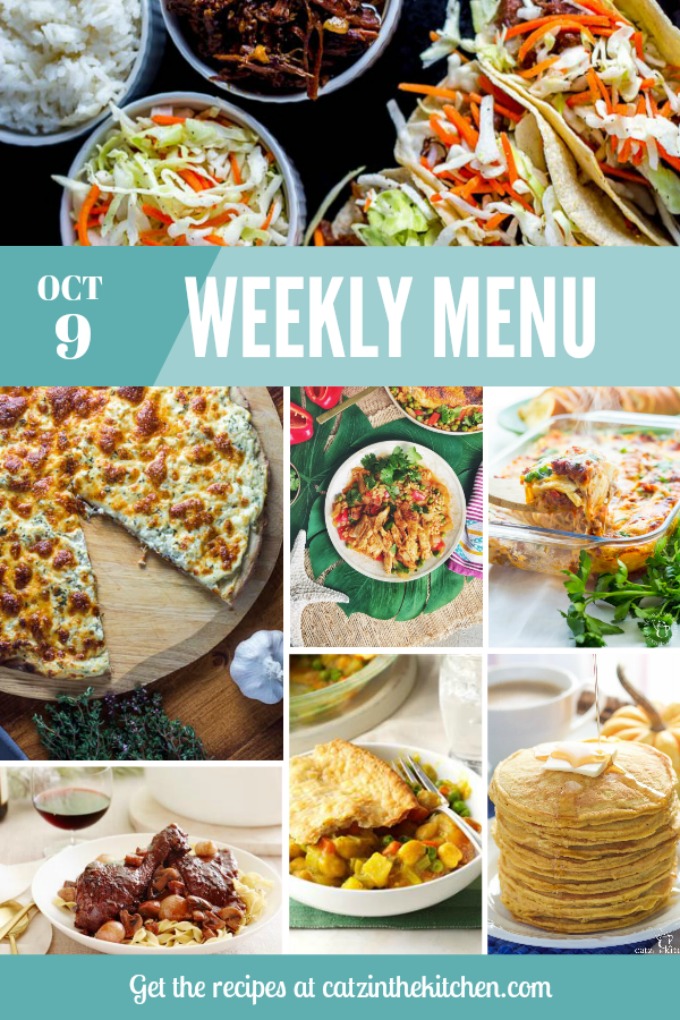 Hey there everyone, I hope you all had a relaxing weekend and a nice Columbus Day. It must be "newborn life," but I'm having the hardest time keeping my days straight. Or maybe it's just mom life, ya know? I'm sure I'm not the only one having this problem. Right?! So, apparently it is Tuesday, not Monday. My bad.
Another problem I'm having is my mums. You guys, I love this fall flower…but the flowers get brown and gross so quickly! I spent 35 minutes yesterday de-heading two of my plants so that they will hopefully rebloom and I still have three more mum plants to tend to! If anyone has any tips, I would love to hear them, because let me just tell you this – I do not have a green thumb!
One problem I'm not having is getting back into the kitchen to do some cooking! I've been enjoying cooking some dinners for my family and actually sitting down at the table again with all of them. It was so hard those last few months of my pregnancy (standing in the kitchen in third trimester = not fun). But it can still be hard to get into the kitchen. Like I said, newborn life right? It would be 10x harder to cook dinner for my family if I didn't have help with Ruby. If it weren't for the kids fighting over who gets to play with her or Josh who is a master one-handed multi-tasker, it would be much harder to get a few things done.
This week's meal plan consists of trying out three new recipes! I don't generally try that many in a week – I like to keep it at a maximum of two new meals (for dinner) just because it can make dinner time kind of chaotic if you don't know what you're doing. But I had a lot of ingredients on hand, so I figured, why not! (For the coq au vin, we're actually making Melissa d'Arabian's from her Ten Dollar Dinners cookbook, but we've linked to one at Food Network above in case you don't have the cookbook. But if you don't have it…why not?!)
But, if nothing on the menu this week suits your fancy, we have some older menus for you to look at. And you could always tuck away one of these recipes for another week! Just pin the menu or the recipe for another time.
Since it's starting to feel more and more like fall, make sure you check out our autumn delectables Pinterest board. It's basically a board with everything that just tastes and feels like fall for the plate! I have a hard time not going to that board and just drooling! Haha!
I hope you all have a great week and make sure to fit in a little fall baking!