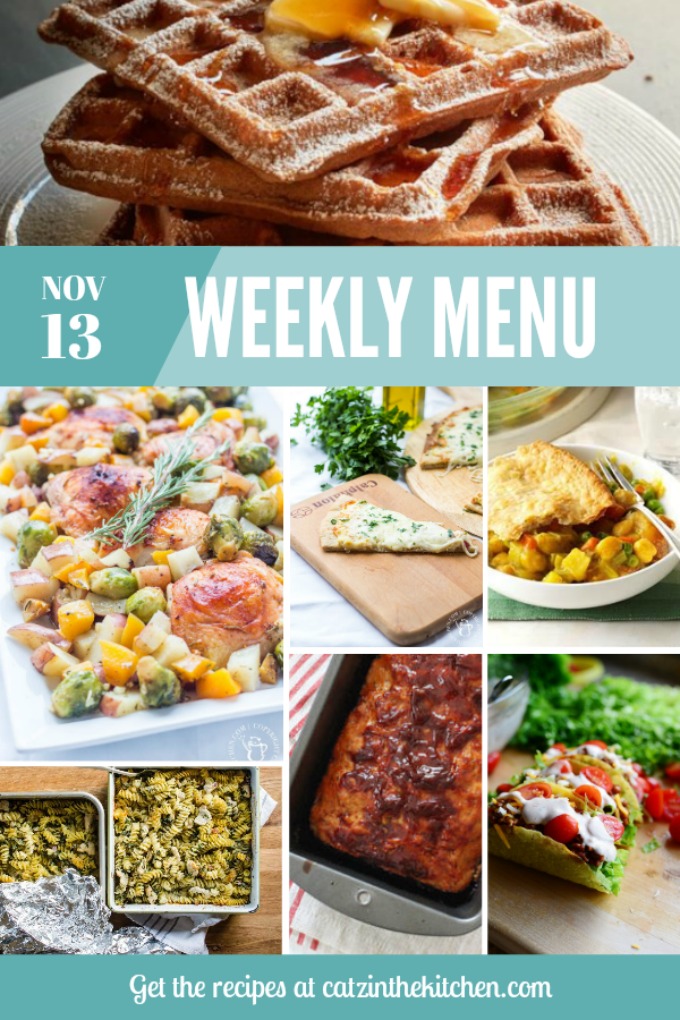 Last week was a doozy! It's no wonder that by last Friday I was run down and fighting off a cold, as is the rest of the family. Thankfully, everything worked out okay – but this was definitely one of those weeks where I was feeling extra grateful that Josh is still on paternity leave so that we could deal with the week together.
Since most of the family got sick last week, we didn't get around to making a lot of the dinners we were going to make. Ya know, because when you're sick your tastebuds kind of change and some things just don't sound good. So, we're talking rollover dinners for this week.
I'm saying all of this because if you find yourself scratching your head as to why you're seeing repeat dinners, it's not you – it's us! We just didn't do a ton of cooking off the menu. Which is why it's important to be flexible and also have a few things on hand that you can just throw into the oven!
Speaking of which – if I did a "My favorite Trader Joe's things" post, would you be interested? I'll popover onto Instagram later today and pose the question in a poll in my stories. But, some of our favorite, easy foods for those flexible nights happen to come mostly from Trader Joe's!
If this week's menu is feeling a bit boring to you (no worries, my feelings aren't hurt), you can always follow and browse the Catz in the Kitchen Pinterest board or this Crockpot meals board. The slow cooker is so handy on busy days or days when you really don't want to cook!