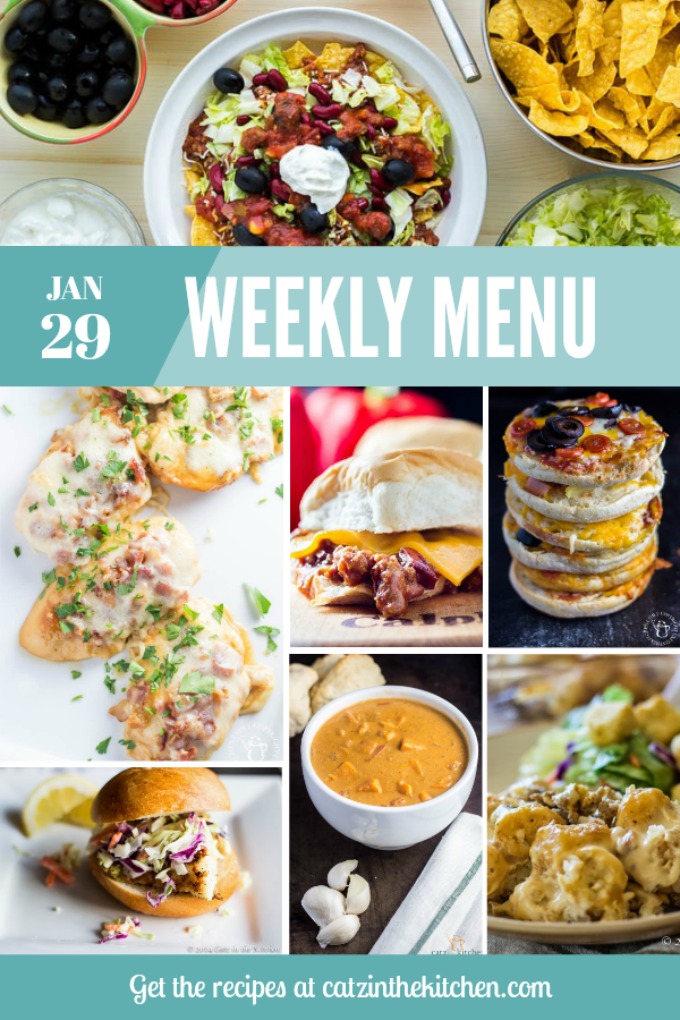 Happy Monday, everyone! How was your weekend? After what seems like several weeks, we finally had a dry day yesterday. It got to about 60 degrees and while Josh washed and detailed his car, the little kids and I worked in the front yard cleaning up all the dead leaves and pulling weeds. The front yard was really looking pretty ugly, but it looks so much better now, and probably the next dry Saturday or Sunday will have me looking at cleaning up the backyard.
What did you guys do all weekend? We ended our days with movies with the kids and it was seriously the best thing ever!
And now, here comes Monday! I've got groceries to pick up today – usually we do our pickup on Sundays after church, but Ruby has a cold and I'm fighting something off, so we stayed home and it was really nice to just sleep in a bit and not rush around.
Please tell me we aren't the only family always running late on Sunday mornings?
So let's talk about food! Last week's spaghetti and meatballs dish I tested was a big hit! The updated photos for the crockpot taco soup went live last week and we photographed that pizza recipe I was telling you about, too.
This week, everything is from our blog. I'm not trying out any new recipes, but I am updating a few older ones. Well, I may try a new recipe this week…I've been meaning to work on it for the last three weeks but it just hasn't happened.
You guys can always scan our Weekly Menu board for more dinner ideas and check out my Meatless Monday board – it has everything from desserts to drinks to breakfast, lunch, and dinner options.
I hope you all have a great week and that you get lots of sun!