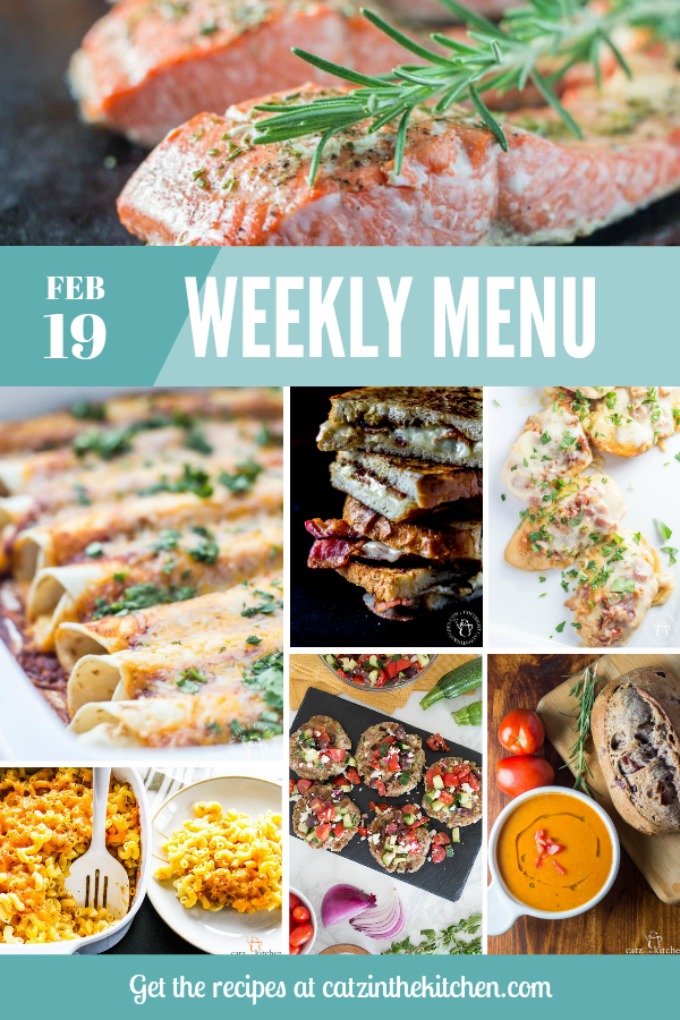 It's Monday morning as I write this from a very comfy spot in my bed and outside my window there is snow blanketing the neighboring rooftops!
SNOW! Can you believe it!? Just last week I was trimming back my roses and cleaning up the backyard because our winter had been so mild and everything was beginning to bloom!!
We even woke up to snow on Sunday morning, which was especially fun for my kids because they had one of their best friends sleep over.
The snow isn't supposed to stick around much, which is a bag of mixed feelings for me. I like the snow, but at this stage in the year I'm very much ready for spring. This is Ruby's first snow, though, so we will have to dash outside for a quick second and take the obligatory pic, haha!
Onto this week's menu. It is a more normal week here so dinners will resume as usual. I've got a few recipes I want to try out and test for ya guys.
St. Patrick's Day will be here soon, which is awesome because I kind of love Irish(ish) food. What exactly is Irish food, I don't know. Guniess and potatoes with some ham?? Okay, probably not, but that sounds good to me!
I'll leave a link for my St. Patrick's Pinterest board for you to look over, though!
Have a great week guys!!!!