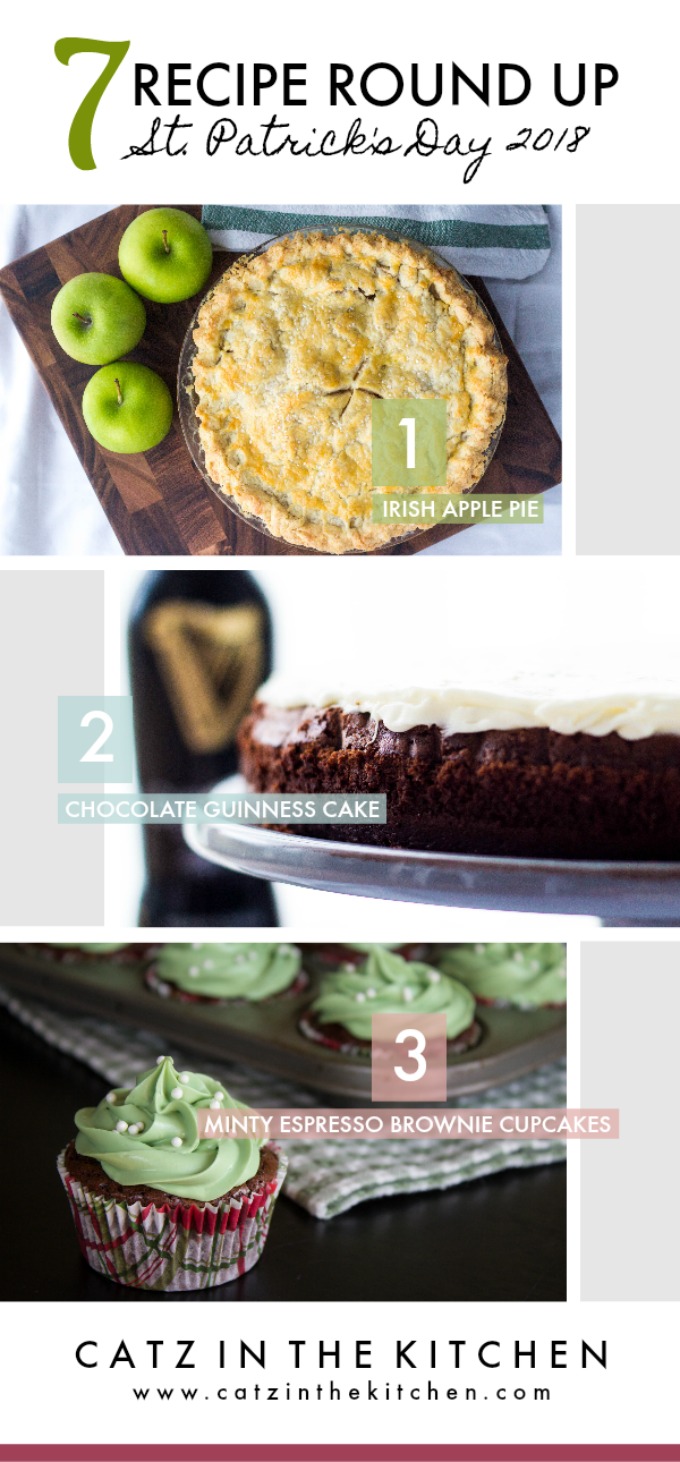 Sadly this year, I didn't get quite as much time in the kitchen to play with "Irish" recipes as I did last year or even previous years!
I had plans, but sometimes the best laid plans are the ones that don't happen (wait, that's not the saying, is it…).
BUT, even though we don't have any brand new St. Patrick's Day recipes to share with you, we thought it would be fun to share some of our favorites that you could pull together this week or even over the weekend. (I do also have a bunch of ideas over on my St. Patrick's Day Pinterest board for you, too!)
Who says you can't be Irish on the 18th of March as well?
So without further ado, here are some of our faves that we think you'll enjoy, too!
Happy St. Patrick's Day!