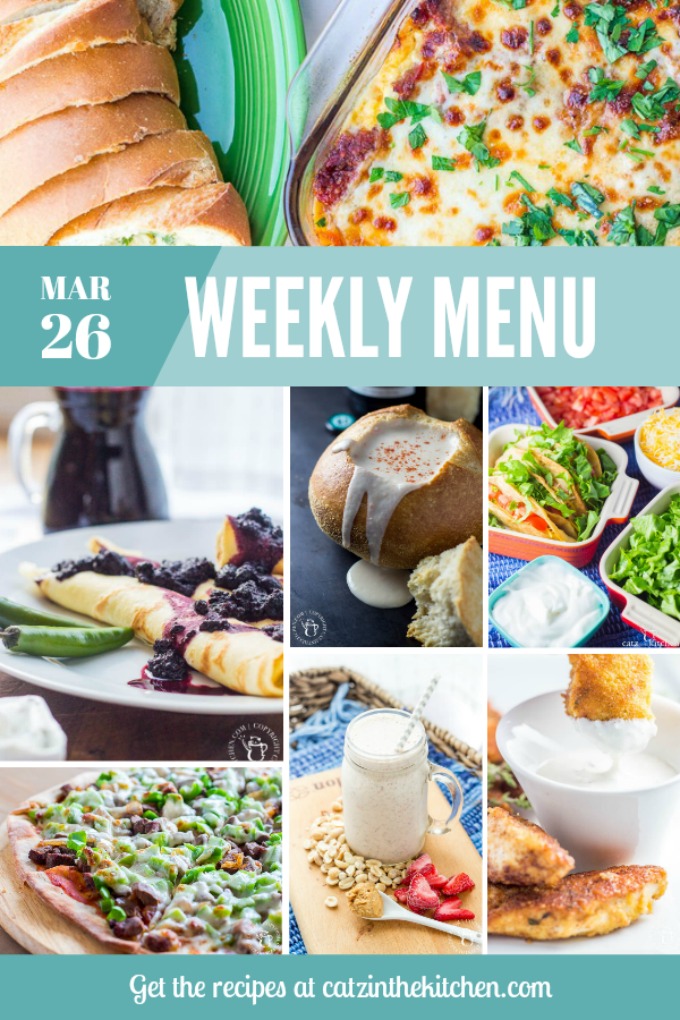 It's spring break, baby!!! I've been looking forward to this week since Christmas break ended. Maybe it's because I homeschool and always have the kids with me, but I love school breaks. No schedules. No plans. Just easy mornings where we can sleep in if we choose (and Miss Ruby allows) and move at our own pace.
I'm already anxiously awaiting summer break, which for us, will be in May this year. Sometimes, its at the end of April if it's not a testing year, but this year, Grace has state testing in May. So whenever that is over, that is when school will be done, too.
I did have a menu planned out last week for you and written, but between traveling with our brood and jumping back into real life, we're beat. Me especially. I don't know if it's allergies or if I'm fighting off something, but I don't feel like myself. Headaches and fatigue are kind of plaguing me right now. Blah.
Again, thank goodness it's Spring Break week.
As I'm typing this, we still have not gone grocery shopping since we've been home. We've had to grab a few things like orange juice, apples, and half and half for coffee (MUST), but we get our groceries tomorrow. They are already submitted to Clicklist – so I really do have a menu for you! Haha. For dinner tonight, I'm trying out a new meatloaf recipe. Amazingly enough I had everything on hand for it! If the recipe is good, perhaps we'll post it. Meatloaf has been one of those recipes I've wanted to share, but I keep tweaking it here and there. Meatloaf is one of those things you just can't eat over and over again. So the testing has been slow.
I can't believe Easter is this week! I'm hoping to get a cake recipe out for you before then. If not, spring has just begun and you can make the cake anytime.
For some Easter recipe suggestions, make sure to check out my Pinterest board for some ideas. I hope you all have a great week everyone!