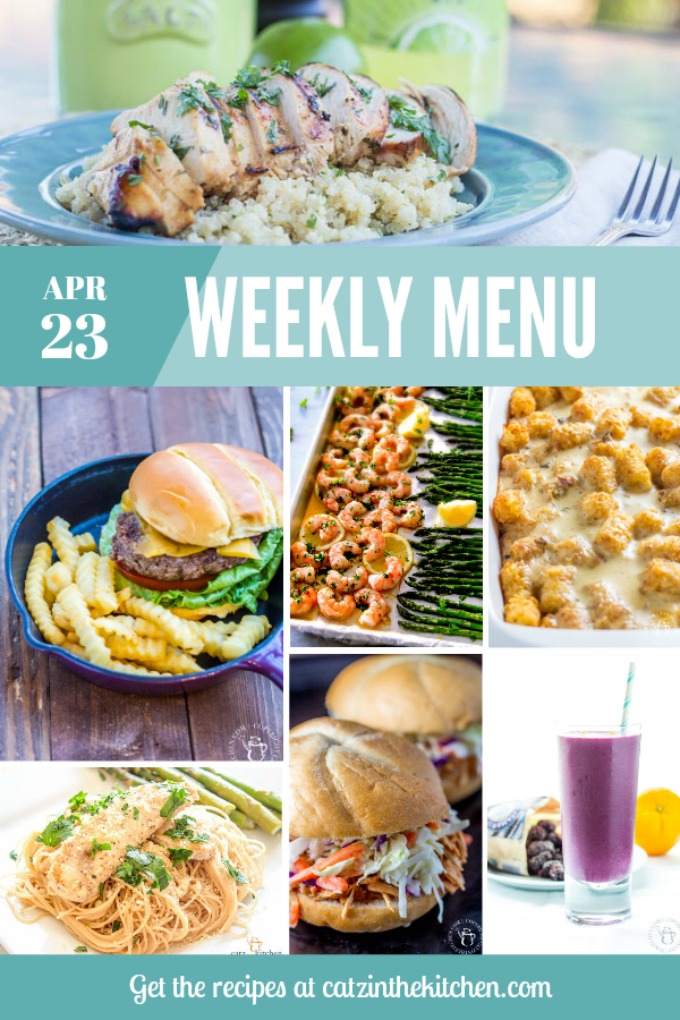 We have quite a week here this week. School is winding down for Eden; she's down to her last subject. Josh has a busy few days of work before he takes a couple of days off, and on Thursday ALL the family is coming to town to celebrate Josh's three siblings who are graduating from Multnomah University at the end of the week. We have Josh's sister and her family staying with us, so our house is going to be busy (and full – there will be 12 of us!) until Monday when things return to normal(ish).
But we're gearing up for Cinco de Mayo next week, but between now and then I've got a new recipe for you to enjoy! I'm quite proud of this recipe, to be honest. I consider it a personal victory, but you'll read about that in the post…
For now, the sun is out. It's supposed to be beautiful up until Thursday and then Friday it would appear that the rain returns for a bit.
I could choose to be annoyed, but instead I'm grateful that we've had sun at all!
For the most part, we'll be eating dinner at our house until Friday. The weekend, probably not so much. But I'm sharing some recipes for you all week long, regardless.
I'm going to link up my "Grillin" board from Pinterest because YOU GUYS…we are so close to being able to grill every evening again. We barbecued some amazing ribs over the weekend, but we still need to perfect the recipe before we can actually post it. But let me just say…IT. WAS. GOOD.
I hope y'all have a beautiful week with sunshine. Get outside and take a walk if you're working. Josh tries to do that a few times a day while he's at the office and it makes for a better mood for him. Something about being in that sun, soaking up that Vitamin D, I tell ya!