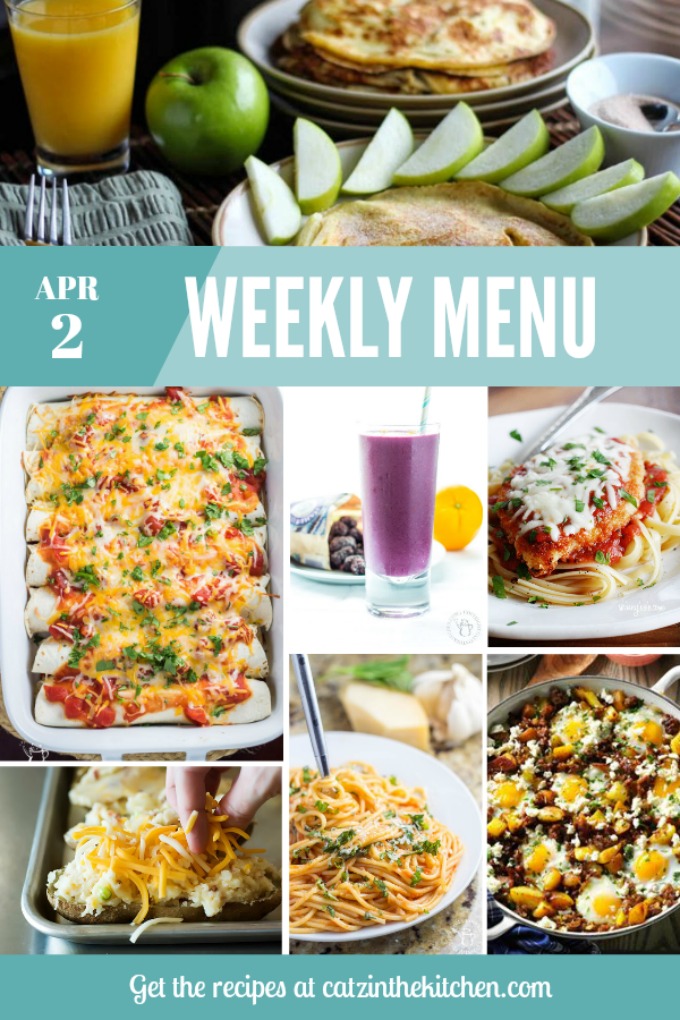 Usually, the week of spring break is rainy and miserable, but our spring break was actually really nice! I think we had one day or two that were not great, but for the most part, the weather was nice and a few days actually got pretty warm (that's high 50s here in the Pacific Northwest in March…)!
I hope everyone had a really nice Easter Sunday. It actually rained yesterday which hindered our egg hunt a bit, but the kids had fun racing through the house looking for a lot of eggs. We had a nice, quiet evening at home where Josh cooked a ham but then made asparagus, ham, and Swiss crepes for dinner. Which was actually a compromise between the kids. The girls wanted ham and Christian wanted crepes (nobody specifically requested asparagus, but we snuck it in there anyway – actually, Christian loves asparagus, the goofball).
They were delicious, by the way! Not very pretty (Josh wants to work on that), but definitely delicious and could easily be made in advance if needed.
Since the girls were out of school last week, we remodeled their bedroom. Something we've been promising we would do for months. We removed the carpet, which was just in terrible shape and Josh laid down the same laminate we have downstairs, set up new beds for them and rearranged the furniture. We still have pictures to hang and bookcases to secure to the wall, but it's way more functional and cute and the girls love it.
However, now Josh and I are determined to rip up the rest of the carpet upstairs over the next few weeks. It's not a project we are really looking forward to doing, and are doing more out of necessity than anything else. If the girls carpet was terrible, the rest of the upstairs is…well, let's just say we don't want Ruby learning to crawl over it. I'm hoping this little project will take two weeks, maybe three, tops…but who knows.
But when this is all done, Josh is going to build us our outdoor patio table and I cannot wait! This week for dinner, keeping in mind that Josh will be working hard throughout the evening, stopping to eat dinner with the family, I'm in charge of dinner during Monday – Friday. So I planned meals that I knew he would enjoy, but also didn't need his skills for (i.e frying and flipping).
I'm really not on Facebook all that much anymore, other than the post-sharing I do and replying to conversations or comments on the Catz page. I'm actually a lot more active on Instagram, so you should come follow me over there if you're not already. And while you're at it, come follow Josh, too. He probably posts more pictures than I do, but I share more stories than he does. But between us, we won't bombard your feed, so we're safe to follow! ;)