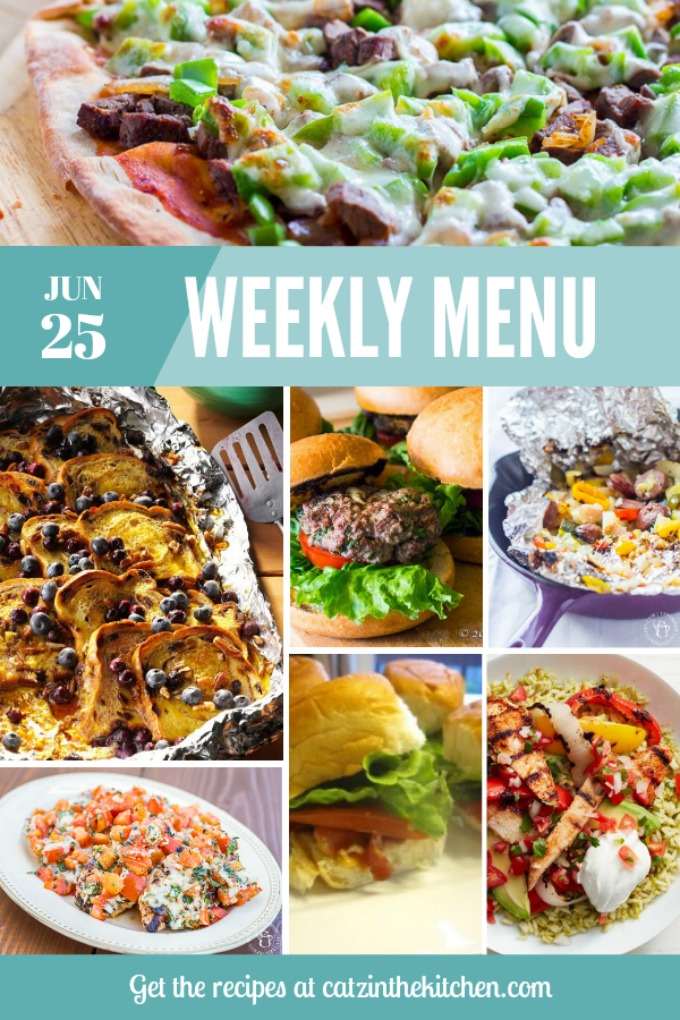 Some of you may have heard either through the Catz Facebook page or Instagram that Grace left at the end of last week for a missions trip to Mexico. Our home is a little quieter with her gone and I'm definitely missing her sweet smile and snarky jokes. But, I'm so excited that she's had this opportunity to do something so good and so challenging and I believe she'll have grown a lot as an individual through this process and maybe even have a newfound mindfulness of life (just) outside the American bubble. I'm just praying that God will use her for His glory during this time and she'll have a chance to do some good and help some people!
But, oh, how I miss her…
However, with her being gone, I'm reminded of what a big help she is and that I have to be even more mindful of how I use my time and use it wisely so that I can get all of the things done that I need to get done and still have time to play with the kids!
It's a challenge to be sure.
This week's menu was hard to put together and I think it's because Grace isn't here. At this point, she eats as much as Josh and I do and enjoys food as much as we do, so it feels a bit more of a struggle to find meals to make. But, nevertheless, I have a menu…
Stay tuned for a monthly favorites post. That's coming up either at the end of this week or the beginning of July. Ahh! July! Can you believe it's almost here??
I've been craving tropical foods lately so how about some Pinspiration from my Hawaiian Dishes board on Pinterest? Perfect time to grill up some pineapple and create some citrus marinades for chicken and pork. Mmm! Now I'm hungry!
Have a great week!