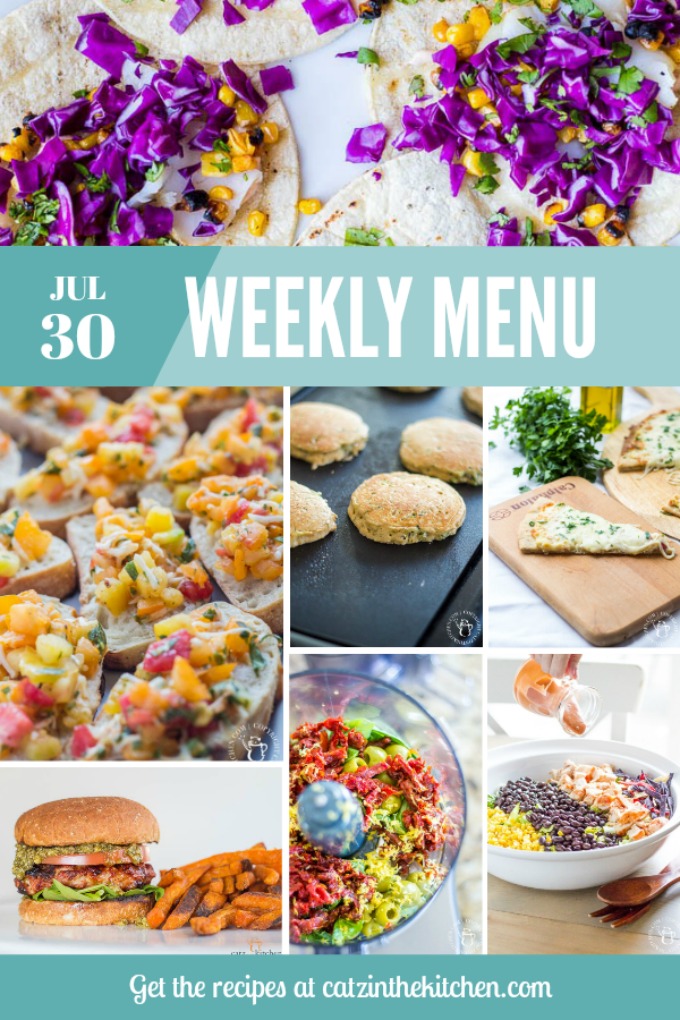 Well guys, August is basically here. Like, on Wednesday, it's here. Back to school. Sports. Fall Activities. Speaking of fall, I'm usually the first to get excited about fall, but not this girl, not this year, not yet. I'm still settling into our warm, sunny days and I'm not ready to give that up. No matter how much pumpkin spice there is!
On Wednesday, I'm actually driving down to Central Oregon for the Club31Women writer's retreat. I went last year as well, and it was so relaxing, fun, and encouraging! Since I'll be gone, Josh will be in charge of the kids and he told me not to worry about writing out a menu for us. But, I do have so dinner ideas for you! How does that sound?
The following week (August 6th) life returns back to normal for us as Josh will be back to work from his month-long sabbatical, so expect a fully planned-out menu then.
For your Pin-spiration this week, make sure you check out the Drink it Up board. So many delicious looking drinks, from smoothies to lemonades to cocktails, and more!
I hope you all have a great first week of August – feel free to comment below and tell me what recipes you're loving for summer right now!