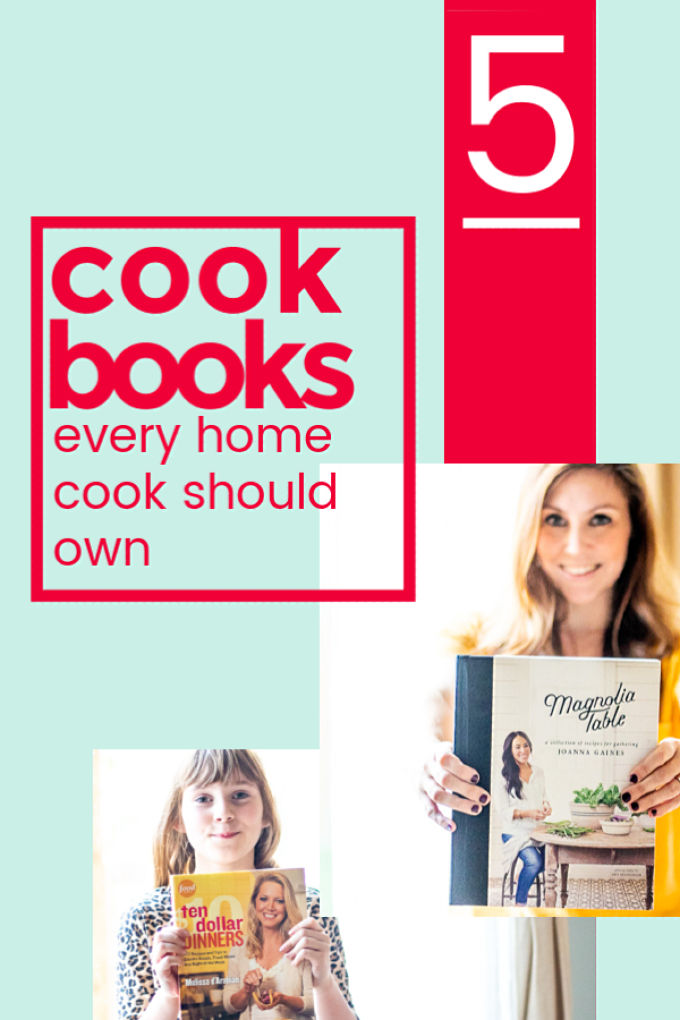 Oh, this is a post I've been meaning to write for such a long time!!!
I'm a bit of a cookbook hoarder. Okay, not really. But, for a long time, I just collected cookbooks that I never really cooked from. They ended up taking up a lot of space and since then I've donated a ton of them. My collection now is smaller than it was (though it may still be bigger than others…), curated with cookbooks that I love to cook out of, many that were treasured gifts to our family over the years.
When we first got married, I was given a small handful of cookbooks that I've cooked from over and over for the last 15 years – and I'm so glad these books were gifted to me, because I had absolutely no idea what I was doing in the kitchen at 19 years old…other than how to make chocolate chip cookies and spaghetti. Which is great, but just eating that alone will get old fast.
I know not everyone comes from a background where they were taught to cook or even learned to like to cook and maybe still don't really know how to cook. I'm firmly of the mindset, so often quoted, that if you can read, you can cook. And if you figure out what it is you like to make in the kitchen, you're more apt to enjoy yourself in the kitchen.
As others did for me, I want to help make it easier for you to figure out what that is and what it looks like for you…and I think for starters, it is important to have a decent base of cookbooks to fall back on, so I thought I would share my top five, my favorites, out of the 60-ish cookbooks I own.
The Better Homes and Garden Cookbook is the widely popular cookbook that's been around since 1930 and that you can find in so many homes. They are on their 16th Edition of this book (I own the 12th edition) and this is probably the cookbook I followed the most closely as I began to teach myself how to cook. It's a great resource for any cook, and I think that is why I like it. It has recipes to fit every skillset – enough information for a new cook to learn from or a new technique for a more skilled home cook to try out.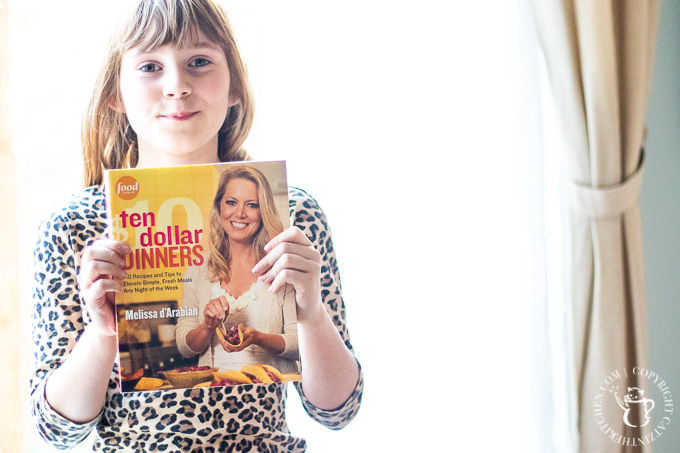 I cannot tell you how often I reach for this book. It's like an old friend that I can always turn to for delicious meals that don't cost a ton of money. For those of you who don't know, Melissa d'Arabian was the winner of Next Food Network Star back in 2009. She had her own popular cooking show called Ten Dollar Dinners, guest stars on Guy's Grocery Games often, and has her own FB Live cooking segment called, "It's Tuesday Night Somewhere," where she cooks a new meal live from her California kitchen each week. Her goal is simple: to save you money on groceries while cooking up approachable, delicious meals. You should also check out her other cookbook, Supermarket Healthy.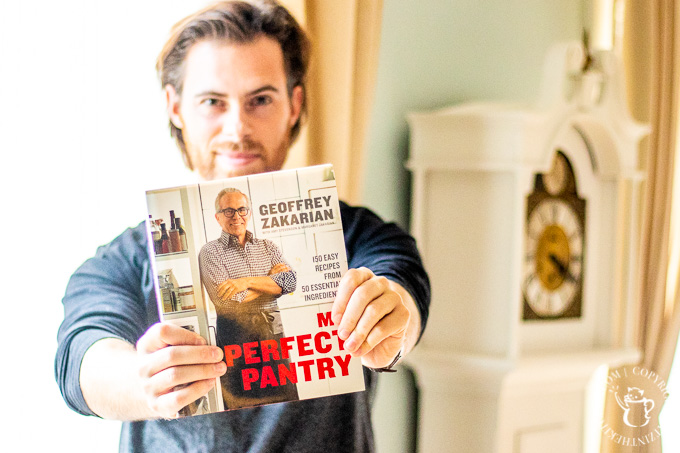 If you're familiar with the Food Network show Chopped, then you know who Geoffrey Zakarian is. Not only is he an Iron Chef, owner of The Lamb's Club in New York City, and cohost to the popular show The Kitchen, but he is a food authority I found I can trust. He knows his stuff! That's why I was so surprised when I found his cookbook so approachable. It's the perfect book for those who are kind of lost on what to keep in their pantry. The book focuses on 150 recipes featuring 50 essential ingredients you should always have on hand in your pantry! Basically, it's a really tasty "How-To" guide for the kitchen. Recipe to make: New England Pot Roast!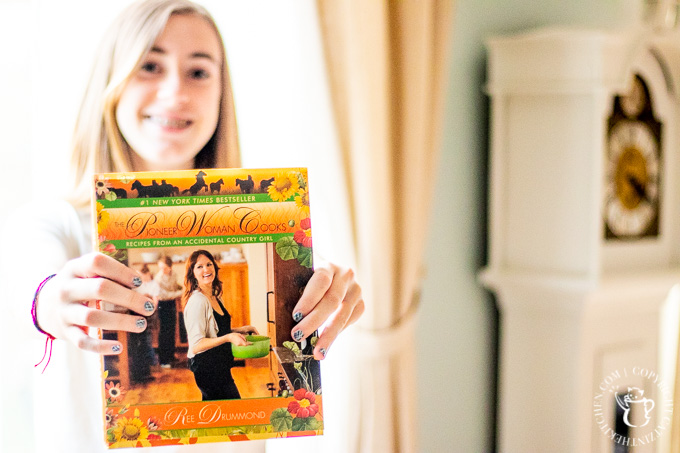 I'm sure you all know who Ree Drummond is – for goodness sake, she even has her own Barbie doll now! But when it comes to her cookbooks, I have them all and it really is hard to decide which is my favorite! Ultimately, if you could only add one of her five cookbooks to your collection, then I would have to say start with the original. It's special, ya know! The recipes are truly scrumptious and so easy to follow. They'll make your house smell divine while making you fall in love with the Oklahoma back country from all the sweet photos of their ranch life. You just can never go wrong with the original. Honorable Mention: her pie crust is the only crust I ever make for my own pies. It's a no-fail crust, she promises (and so do I)!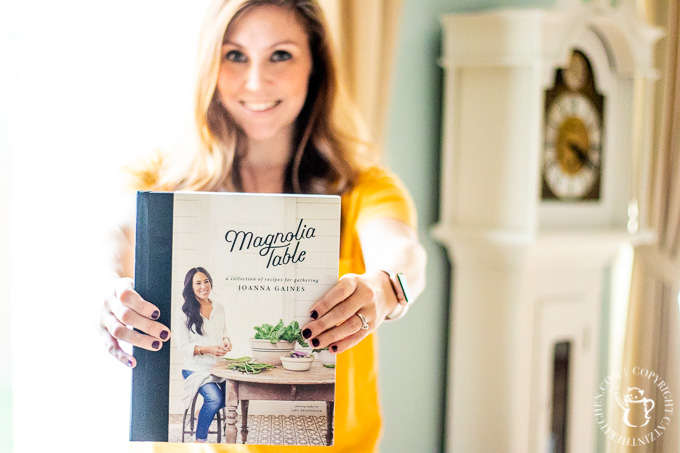 I hesitated to share this cookbook again, because I already did a little review on it back in May, but this book does contain amazing recipes that I think are simple enough for a new cook and fun enough for a more advanced cook to make. There is something for everyone here. The pictures are beautiful, the book is beautiful – probably coffee table worthy (depending on your coffee table, I guess), and the recipes just inspire gathering together at the dinner table (which is the whole point of my own blog)! I feel like so often cookbooks try to get you in the kitchen, but either the ingredients or time spent on recipes can be off-putting, whereas a lot of the recipes in Magnolia Table are pretty basic and simple. Isn't that what we all want?
These are the first cookbooks I would buy for a new couple, a young person moving out on their own, as a birthday gift, or for someone who wants to gain more confidence in the kitchen and create a love of, essentially, creating – these would be the books I would recommend every single time.
If you've got a cookbook suggestion, let me know in the comments and I would love to check it out for myself!