Fluffy & light, with a touch of sugar, vanilla, & creaminess in each bite, these sweet cream pancakes are a level up from traditional buttermilk flapjacks.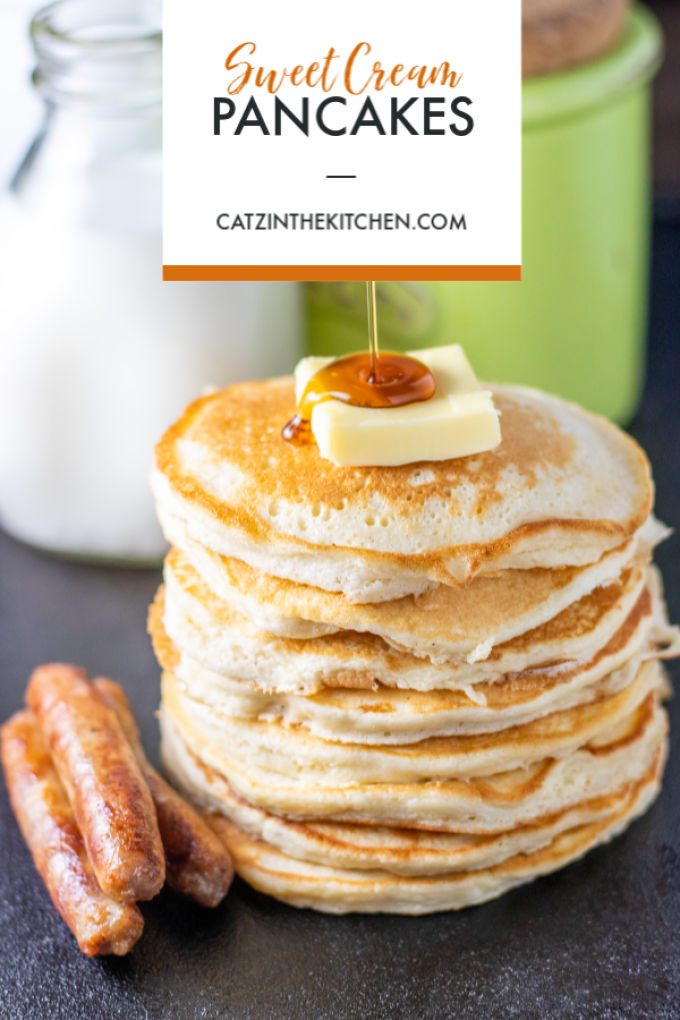 There's a very simple explanation for why we sought out, tested, fell in love with, and finally shared this recipe. It has a lot to do with Black Bear Diner. See, historically, we would go out to Black Bear when visiting relatives in California, whether that was Chels' folks in the Redding area, or mine down in LA. They've got great food, great service, and a fun, homey atmosphere that reminds you of a classic diner (minus some of the grease and health code concerns…). I should probably make it clear at this point – this post isn't sponsored by or affiliated with anyone, including Black Bear Diner – we're just fans!
We all looked forward to our occasional visits to the California Black Bear locations, and lo and behold, a couple of years ago, we got the welcome news that they were expanding to the Pacific Northwest, including a location about half an hour from our humble abode here in the Willamette Valley! (Apparently they're as far east as Missouri now.) Naturally, we've been going more often since then, and we've discovered something in the process…we love sweet cream pancakes.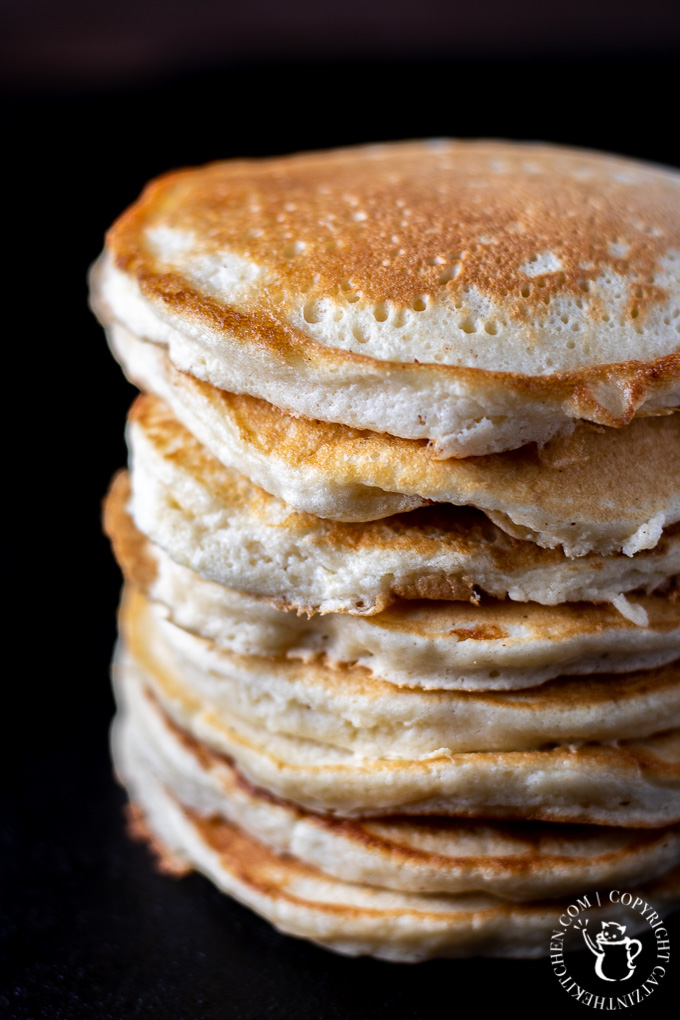 We've always (Chels especially) had a soft spot for a classic breakfast of pancakes (or hotcakes, or flapjacks, or whatever you want to call them). We've got about ten pancake recipes on the blog at this point (though, admittedly the pictures are only presently in about four of them – some reshoots to be done there!). Zucchini pancakes? Pumpkin pancakes? German pancakes? Whole wheat pancakes? We've got you covered. But sweet cream pancakes? They may be classic, they may be simple, maybe some of you grew up with them, but for us…sweet cream pancakes were a revelation, and we craved them.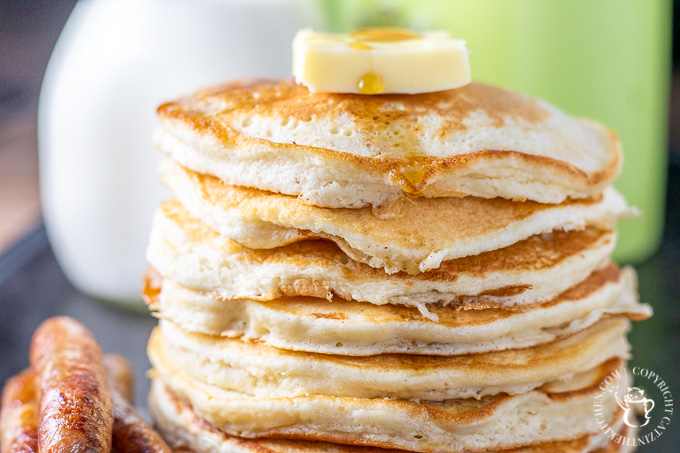 It's kind of hard to describe what makes them so special. It's really the sheer classicness (not a word) of them. They look and feel and taste the way you dream about pancakes…you know, because, everyone dreams about pancakes, don't they? Right…? Okay, I digress. At any rate, they are fluffy and light, with just a touch of sugar and vanilla, and, as the name implies, just a hint of creaminess in each bite. They're like a traditional, classic buttermilk pancake…but with more…pancakeness (also not a word).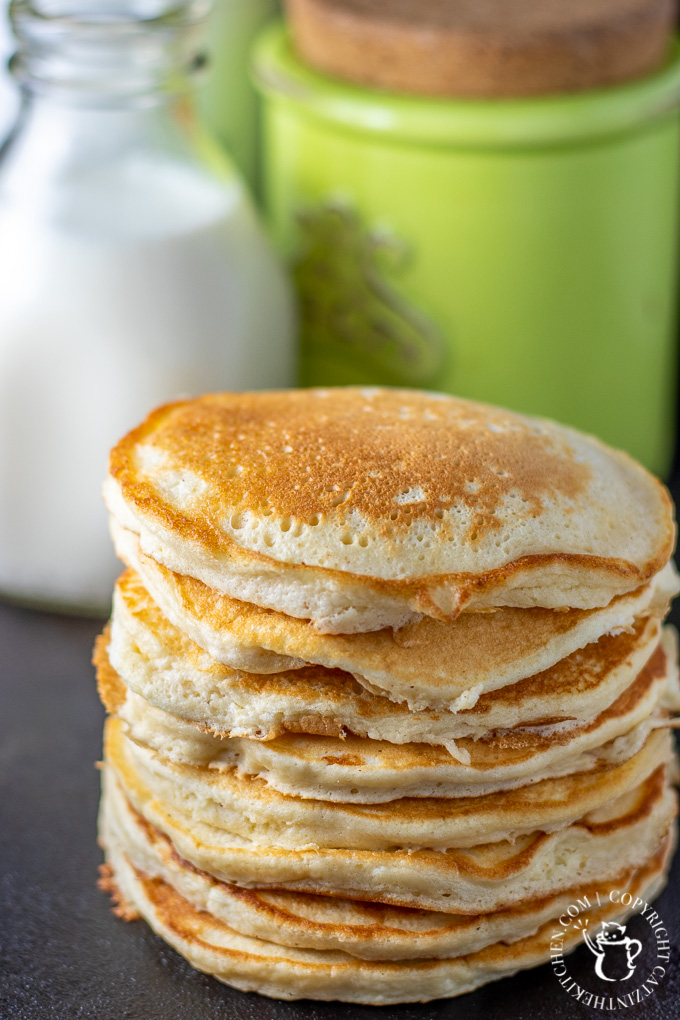 Obviously, Black Bear Diner is not likely to be interested in giving away their wonderful sweet cream pancakes recipe, so we did some hunting and testing, looking for one that was both easy to make and as close to our new favorites as possible. We eventually found this delightful recipe over at the Rocky Mountain Woman's blog, doubled it, and never looked back. We're hooked, and they are now a regular feature on our family breakfast table. Try them, and I bet they will be for you, too.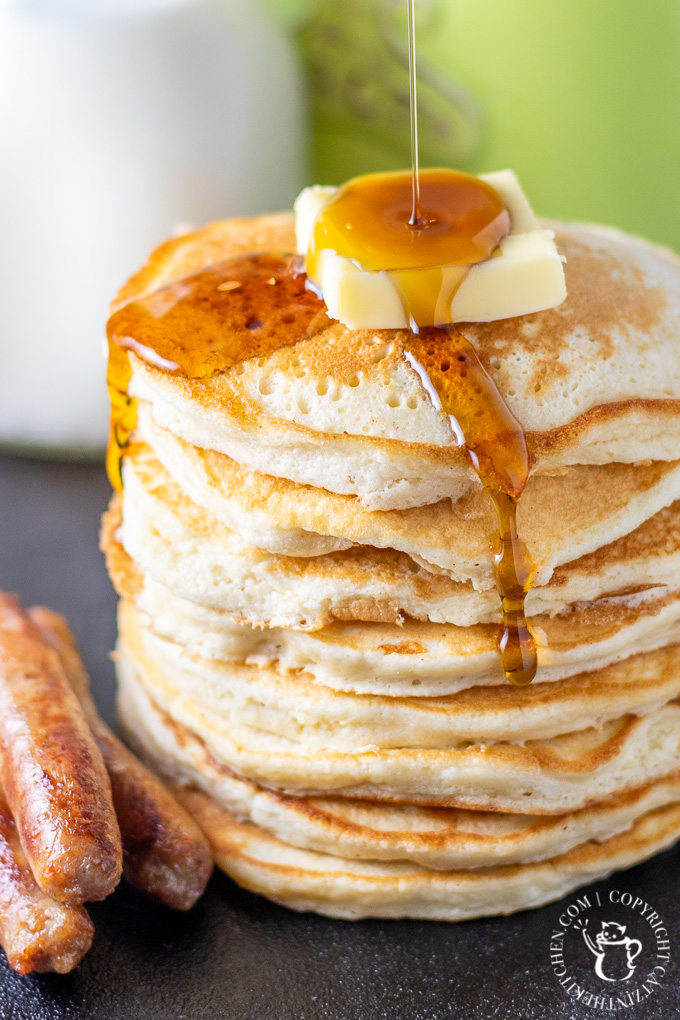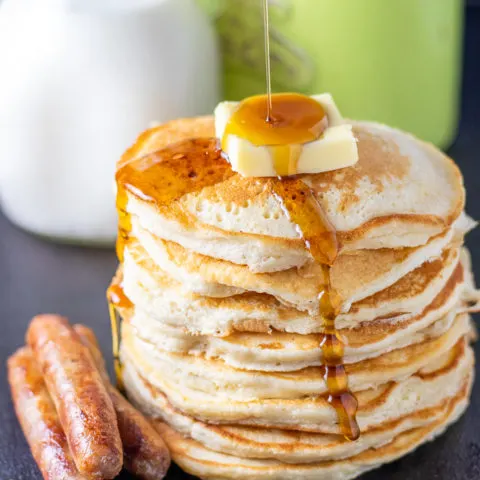 Sweet Cream Pancakes
Fluffy & light, with a touch of sugar, vanilla, & creaminess in each bite, these sweet cream pancakes are a level up from traditional buttermilk flapjacks.
Ingredients
6 eggs
2 cups low fat milk
2 cups fat free half and half
1/2 cup sugar
1 tbsp + 1 tsp baking powder
1 tsp salt
4 cups flour
3 tbsp vanilla
Instructions
Mix dry ingredients (sugar, baking powder, salt, flour) together in large bowl.
Separate eggs, setting aside the whites. Thoroughly mix wet ingredients (egg yolks, milk, half and half, vanilla) in another large bowl.
Pour wet ingredients into dry ingredients, whisking gently until the mixture just comes together.
Using a stand mixer (or a hand mixer, if necessary), beat egg whites until they form soft peaks, then gently fold into the batter.
Heat a griddle or skillet to medium high heat, and coat with vegetable oil or butter (according to preference - butter gives a sweeter taste, while oil gives crispier edges). Scoop 1/3 cup of batter into the pan or onto the skillet for each pancake, and cook until bottom is golden brown. Flip and cook until opposite side is golden brown as well.
Preferably, serve each batch of pancakes immediately as they come off the skillet or griddle. If necessary, pancakes may be kept warm in an oven at 200 degrees. Serve with butter and real maple syrup. Refrigerate leftovers (if you're lucky enough to have any!).
Nutrition Information:
Yield:

8
Serving Size:

3
Amount Per Serving:
Calories:

404
Total Fat:

6g
Saturated Fat:

2g
Trans Fat:

0g
Unsaturated Fat:

3g
Cholesterol:

146mg
Sodium:

493mg
Carbohydrates:

70g
Fiber:

2g
Sugar:

20g
Protein:

15g