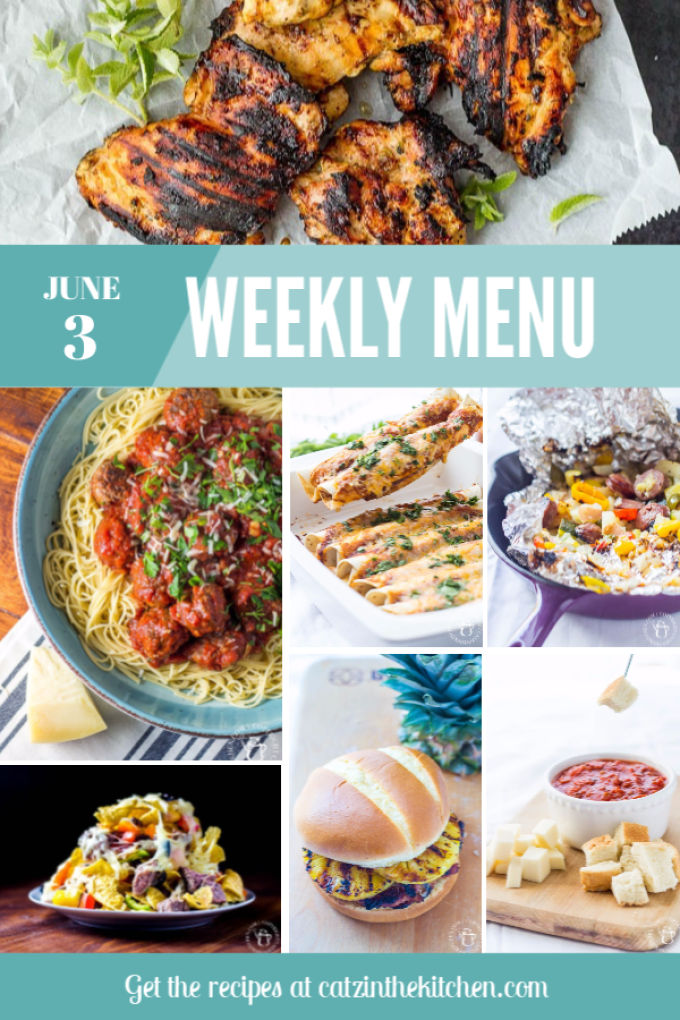 Happy "official" first month of summer. I can't believe summer actually starts this month and I CANNOT WAIT! However, this week in our neck of the PNW woods, we haven't officially gotten the go ahead yet. It's looking like it's going to rain a few days here.
WHY?? But it's been sunny all weekend, so…
Maybe I shouldn't complain too much. Now that it is officially June, my allergies are in full force, too, so maybe the rain will give me a bit of relief from my seasonal suffering. One can hope, right?
We were gone over the weekend visiting Josh's sister and her family in Washington, so I haven't actually gotten my menu completed yet, but I'll throw on here a few things I was thinking about making anyways and who knows, maybe the weather will cooperate for us and we'll actually make them, too!
For this week's dinner inspiration, how about I share my Asian Eats Pinterest board – this covers Chinese, Japanese, Vietnamese and Korean foods. I happen to love making ethnic foods like this at home because I can totally control the ingredients. How about you? How often do you make your own Chinese takeout?
Have a great week everyone! I hope it's sunny where you're at!